Sprint "open to many different" merger options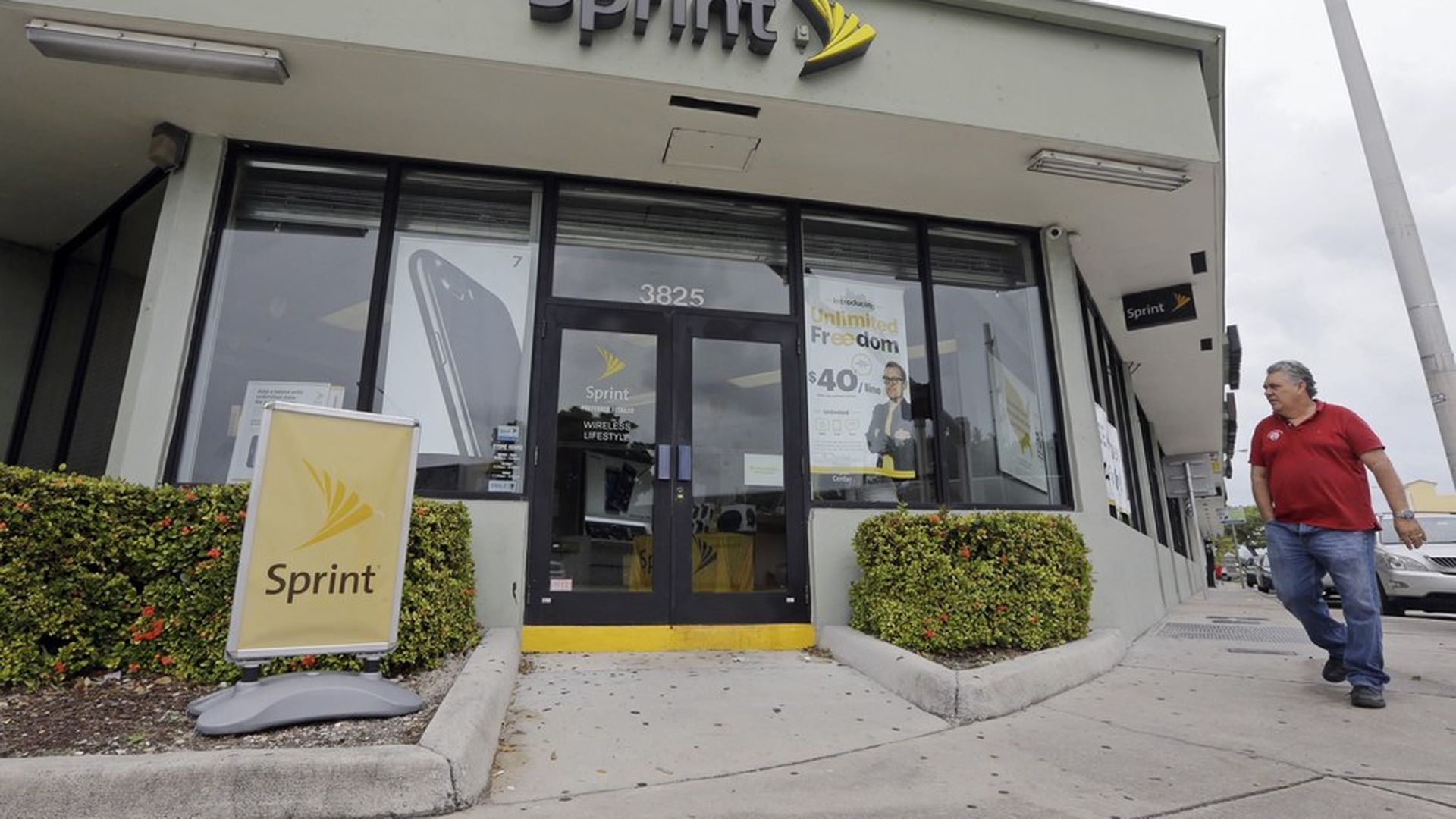 Sprint said it added 42,000 monthly subscribers in the first quarter of 2017 and continued to cut costs to narrow its losses, which it says gives the company the luxury of being patient when evaluating potential merger partners.
The No. 4 national wireless carrier has struggled to compete against larger rivals, fueling speculation that it will seek to merge with No. 3 carrier T-Mobile now that the FCC's quiet period for M&A discussions has ended.
Open to M&A: Softbank's Masayoshi Son, who is Chairman of Softbank-owned Sprint, said he is open to many different options in terms of mergers or acquisitions, but stressed that Sprint is operating self-sufficiently and is "not in a rush."
More spectrum, less spending: Sprint said it spent the lowest in terms of capital expenditures of its competitors. It has a large amount of high-band spectrum that will be key to building out 5G service on a network with millions of cell sites to create more additional capacity for mobile broadband.
Fierce 5G competition: 5G is the next wireless frontier and all four major national carriers are tackling it differently with their various spectrum holdings. AT&T and Verizon are testing out a home-broadband-like service and both are trying to buy more high-band spectrum for 5G offerings. T-Mobile spent $8 billion to buy spectrum at an FCC auction to build out it's own 5G network.
Go deeper