Spotted in Moscow: Marine Le Pen, with Vladimir Putin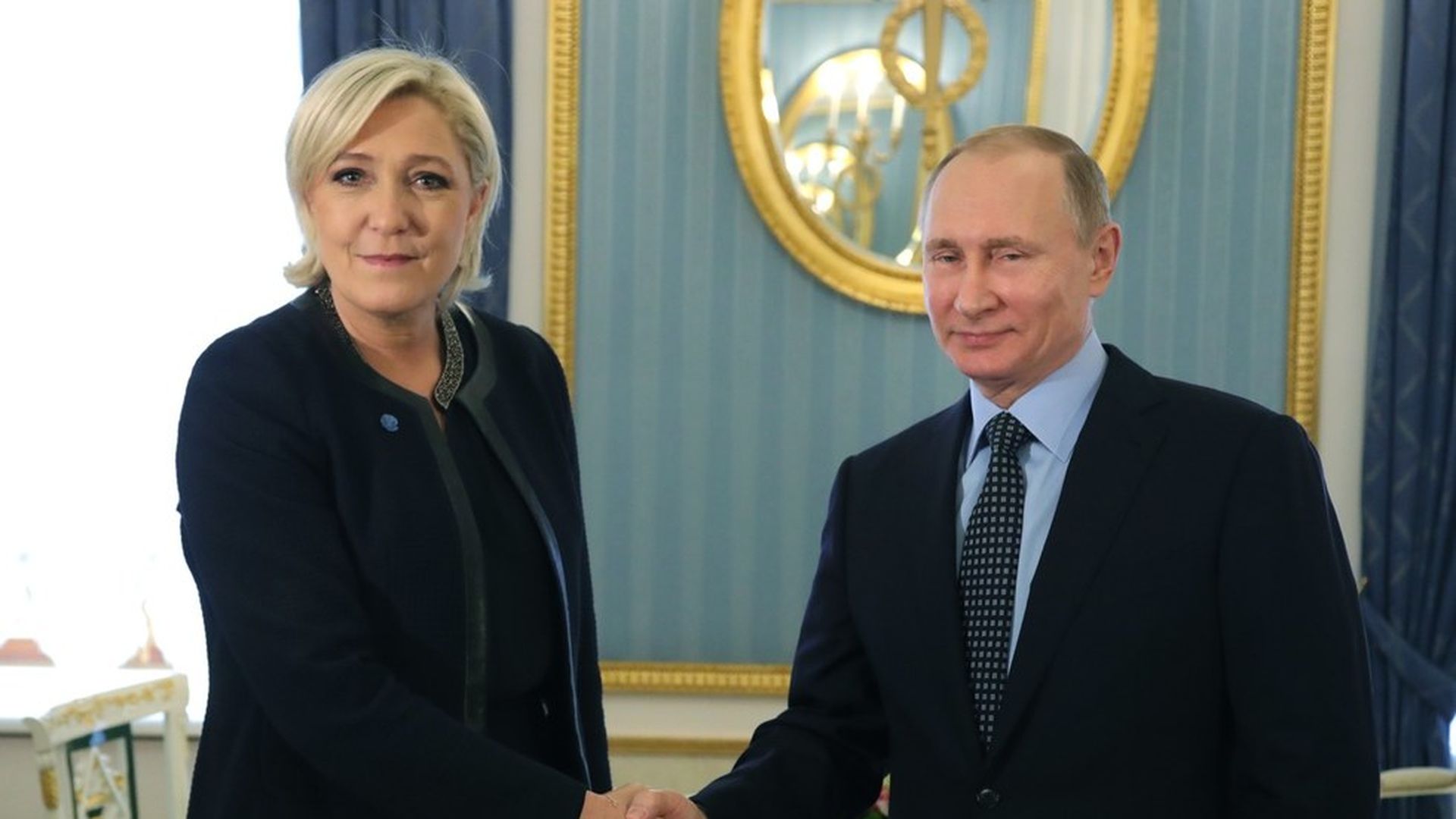 Buzzfeed News has a roundup of right-wing French presidential candidate Marine Le Pen's day in Moscow, which had a twist that you could probably see coming from a mile away…
Le Pen was visiting the Russian parliament via an invite from Leonid Slutsky, who chairs the foreign affairs committee of its lower house, where she called for an end to European Union sanctions against Russia.
She bailed on a press conference, ostensibly to view a French art exhibit on display at the Kremlin.
And she conveniently ran into Putin! The two discussed next month's French election and security against terrorism, per RT.
Don't forget that there have been rumblings that — much like during the 2016 presidential election — Russia is attempting to wage an influence campaign in France in support of Le Pen. That's not surprising, given her expressed admiration for Putin and her pro-Russia stance on the annexation of Crimea.
Go deeper