Spotlight on a Russian-American lobbyist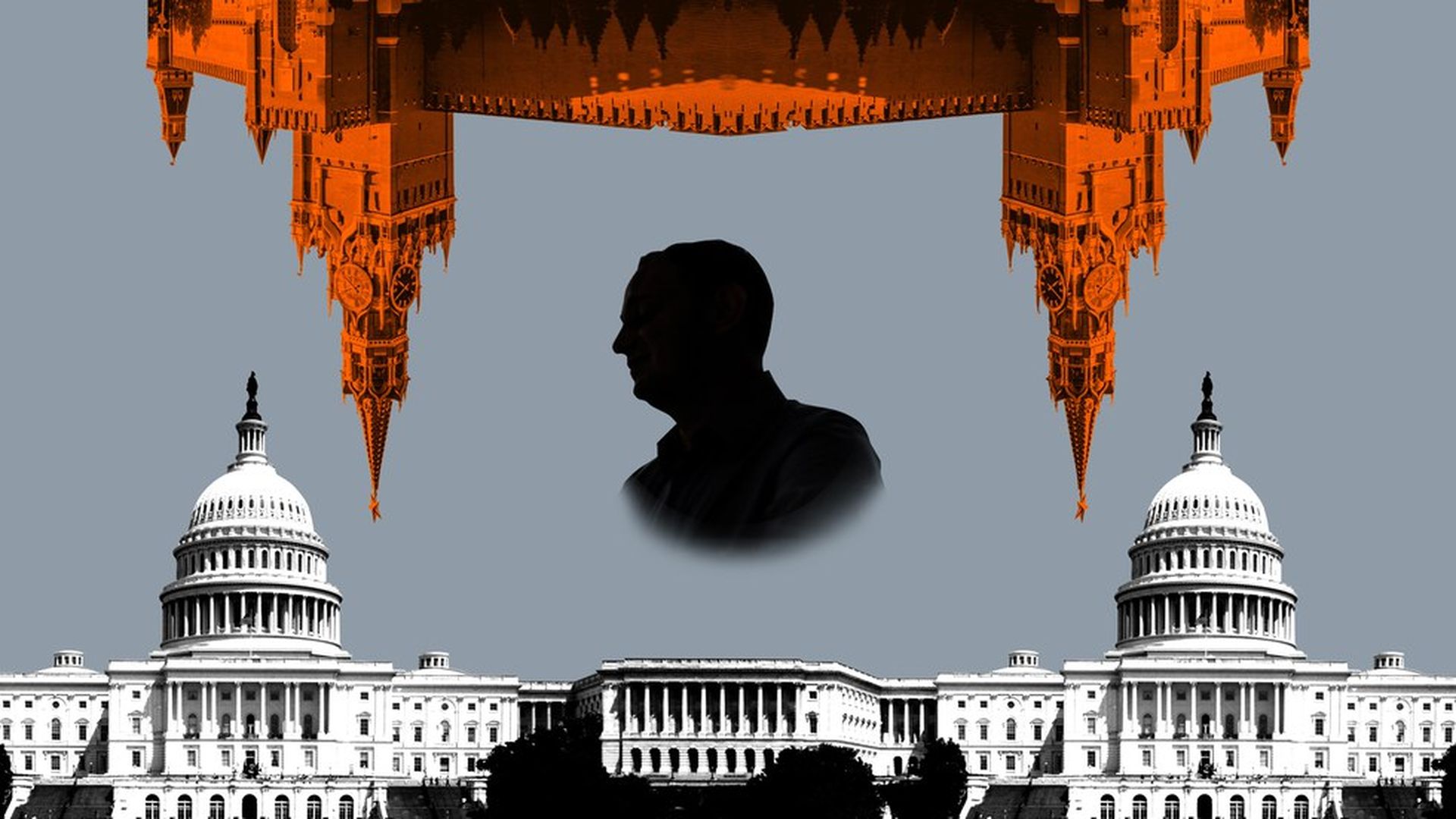 If American politics was Broadway, we would call Rinat Akhmetshin a walk-on, delivering a one-time-only-performance more or less by happenstance on the largest stage in the world. In this case, we are talking Trump Tower, and a June 2016 meeting that has assumed an outsized place in political and law enforcement circles, animated by the ominous suggestion of a plot involving the Trump campaign, the Kremlin and Russia's spy agencies.
The drama stems from those present: Donald Trump Jr., Jared Kushner, and campaign adviser Paul Manafort — along with a Russian lawyer named Natalia Veselnitskaya, there to represent "Russia and its government's support for Mr. Trump." And of course Akhmetshin, a gun-for-hire with a personal touch who spoke often of his time in a Soviet military counter-intelligence unit, but in Washington operated largely in the shadows, working for and against some of the world's most notorious figures—until he surfaced at Trump Tower.
The spotlight on Akhmetshin has risen as special counsel Robert Mueller's investigation of Russia's role in the 2016 election reaches a new stage:
Last week, Akhmetshin was called to testify before a grand jury empaneled by Mueller.
Over the last two weeks, he has been the subject of two long, prominent profiles: an investigative account in the New York Times describing his "history of working for close allies of President Vladimir V. Putin." And a five-hour, alcohol-lubricated "Lunch with the FT," a long piece that described him as a political "mercenary," and "a fixture on a lobbying scene that has long contributed to the city's reputation as 'the swamp.'"
Speaking to Axios, Akhmetshin objected to the thrust of the Times piece but thought the FT had "humanized" him. "One good thing out of this is I've been able to raise my fee," he said, reaching as much as $600 an hour.
Where he started: As we have reported, I have known Akhmetshin since his first political campaign two decades ago in Kazakhstan, where I was reporting for the NYT. He had begun what would become a years-long working arrangement with Akezhan Kazhegeldin, the country's self-exiled former prime minister, who was unsuccessfully attempting to unseat Kazakh President Nursultan Nazarbayev.
They knew how to work with journalists, and what we wanted — documents. In 1999, they leaked me bank statements that documented a trail of oil company payments through New York and on to Swiss accounts in Nazarbayev's name. More documents ensnared Nazarbayev's American adviser, James Giffen, who was indicted in New York. Kazhegeldin's idea was that, even if he was having trouble destabilizing Nazarbayev directly, perhaps he could weaken him through Giffen, which is what Akhmetshin attempted to accomplish in a furious political and PR campaign.
Over the next seven years, Giffen fought back with a novel defense: he made the preposterous claim that, while doing business in Kazakhstan, he was effectively working for the CIA. As I found while researching a book about this period on the Caspian Sea, in which Giffen is a principal character, CIA agents working on the region privately scoffed at his assertion. But in 2010, the prosecutors — stymied by the Bush Administration CIA, and wishing to move on — dropped most of the charges.
Yet, in Washington, Nazarbayev's name was already synonymous with kleptocracy, and that was largely because of Akhmetshin. Despite the fact that other leaders in the region have been far more corrupt, Akhmetshin somehow made the case with U.S. officials and journalists that Nazarbayev was worse, perhaps because more should be expected of him in an oil-rich, pro-western state.
Today, Akhmetshin is working on perhaps his most controversial case, one that has opened accusations that he is effectively working for the Kremlin. The case is a challenge to William Browder, a U.K.-based investor who was one of Russian President Vladimir Putin's most ardent defenders until Putin turned against him in a dispute over shares of Gazprom, the Russian gas giant, and stopped allowing him to visit Russia.
In 2009, Browder's accountant, a Russian man named Sergei Magnitsky, died in a Russian jail, and Browder has become the main advocate of the so-called Magnitsky Act, a U.S. law that sanctions Russian officials alleged to have played a role in what he calls murder. Last year, wealthy Russians hired Akhkmetshin, Veselnitsky and others to mount a challenge to the Magnitsky Act. That is the case that brought him into the Trump Tower meeting.
Akhmetshin said he has never worked against the Russian government, for one thing because his family lives there, but that that does not mean he has worked for the Kremlin. He said he never had. I asked why he worked in this instance for an objective so directly supported by the Kremlin and Putin himself.
"It happens that Putin will benefit," he replied. "But I am not ideological. People gave me money."
He added that he thinks the evidence shows that the Magnitsky case — as the world knows it — is inaccurate: "The story is not true," he said.
Go deeper