Spicer's snowy Tuesday briefing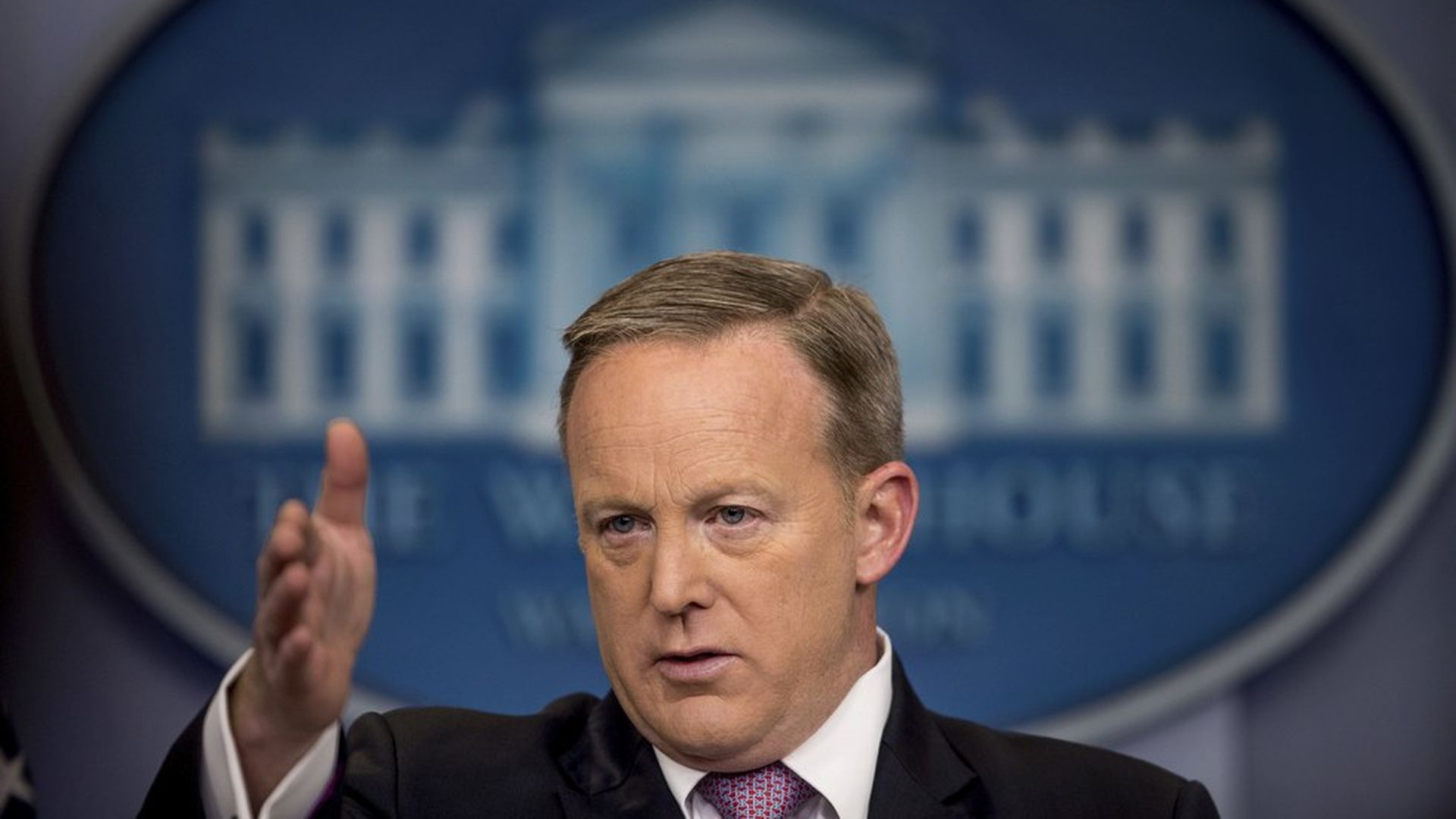 Spicer and the White House press corps braved the snow for today's briefing. The GOP's proposed healthcare plan and the Congressional Budget Office's estimate that 24 million people will lose coverage under Trumpcare dominated the presser. Takeaways:
CBO coverage estimates: Spicer emphasized (again) that the CBO has been "consistently wrong" when estimating the number of people who would be covered under Obamacare, so we can't fully rely on the score this time either. He added that the CBO says phase 1 of AHCA will bring down costs by 10%, and that's before phase 2 and phase 3 even take effect.
Why not draft a new healthcare bill that's more favorable? "This is it," said Spicer. "If we don't get this through, the goal of repealing Obamacare is... going to be unbelievably difficult."
Trump's unsubstantiated claims that Obama wiretapped him: "I think [Trump] is extremely confident" that the DOJ will come up with evidence to support Trump's wiretapping claims, said Spicer.
Sanctuary cities: "I think the last poll I saw on this said about 80% of Americans don't support sanctuary cities." From a federal point of view, Trump has made it "very clear" he won't use federal funds to support them.
Go deeper