Spicer's Day 3: Unveiling Trump executive actions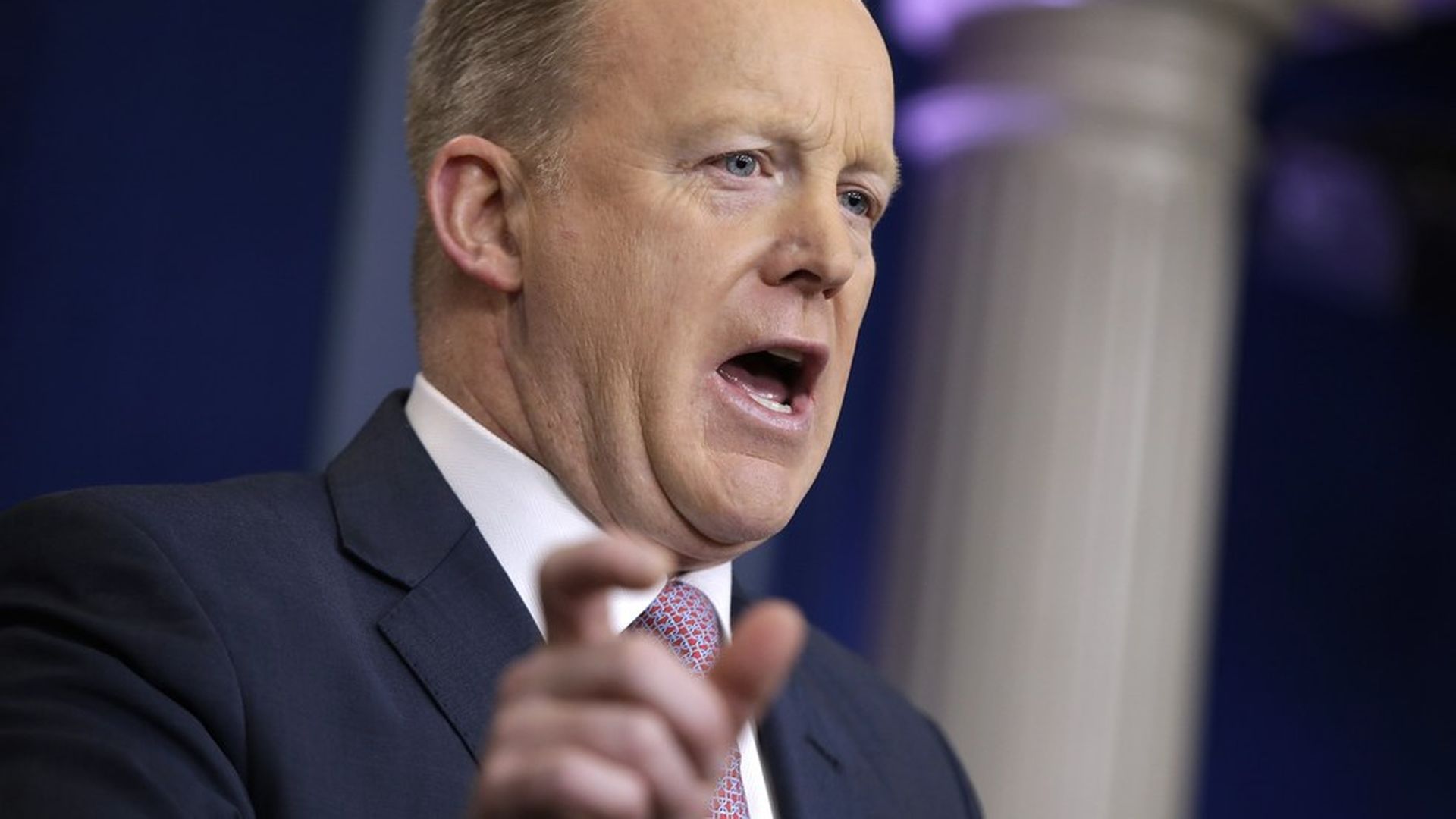 Executive order #1 today: "Border Security and Immigration Enforcement improvements": Builds the wall and Mexico pays for it ("his goal was to get the project started...and then move forward to work with Congress on an appropriations schedule"), ends catch and release, and establishes detainment centers along border.
Executive order #2 today: "Enhancing Public Safety on the Interior of the United States": ends sanctuary cities ("there's a taxpayer issue here") and directs federal agencies to abide by immigration policy — includes nothing specific regarding DACA policy.
That draft executive order on CIA black sites: Trump hasn't seen it. "It is not a White House document. I don't know where it came from or where it originated."
Investigation into voter fraud: Spicer implied the investigation is going to focus on bigger states. "This isn't just about the 2016 election. It's about the integrity of our voting system."
@BadlandsNPS and the EPA: The White House didn't crack down on the social media activity of government agencies. He said that directive would come from the agencies themselves.
Extreme vetting: Details on Trump's plan to restrict visas from various Middle Eastern countries still forthcoming, but his "guiding principle is keeping people safe."
Go deeper