Spicer: "Inappropriate" to say whether Trump goods will be Made in America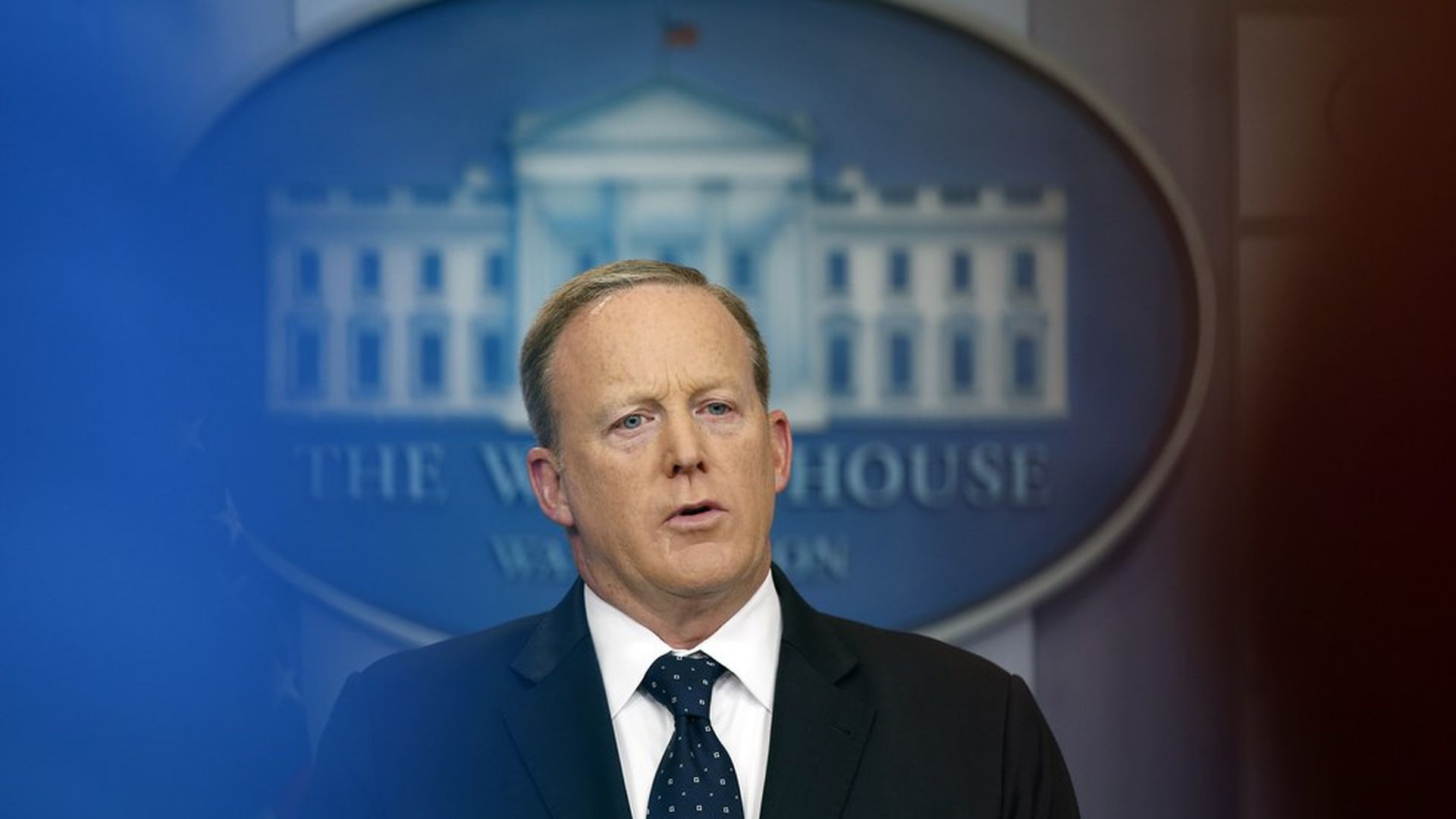 Sean Spicer, who returned to the podium for the first time since June 26, kicked off today's off-camera briefing by touting the administration's "Made in America Week." Yet when asked if this week's White House theme means that the Trump Organization and Ivanka Trump brands will commit to making products in the U.S., Spicer said he felt it was "inappropriate" to comment on their businesses, and added that in certain cases, "the supply chains and scalability" are not always available in the U.S.
Highlights from the off-camera briefing:
Trump Jr. meeting: "There was nothing as far as we know that would lead anyone to believe that there was anything except for discussion about adoption".
DNC collusion: Spicer claimed that the Trump campaign didn't collude with Russia, but Democrats did collude with the Ukrainian government, for taking a meeting at the Ukrainian embassy.
GOP health bill: "We have every confidence in the Majority Leader's ability to get this done."
Does Trump still have confidence in lawyer Marc Kasowitz, who recently apologized for his emails threatening a stranger? He does.
Iran deal: Sec. of State Tillerson will make an announcement on the Iran deal re-certification today. Spicer added that the administration believes Iran is meeting its obligations under the nuclear deal.
One fun thing: Upon arriving, Spicer apologized for being roughly 30 minutes late. One reporter said, "We've missed you, Sean." And Spicer replied, "I missed you too."
Go deeper