Spicer doesn't want you to worry about N. Korea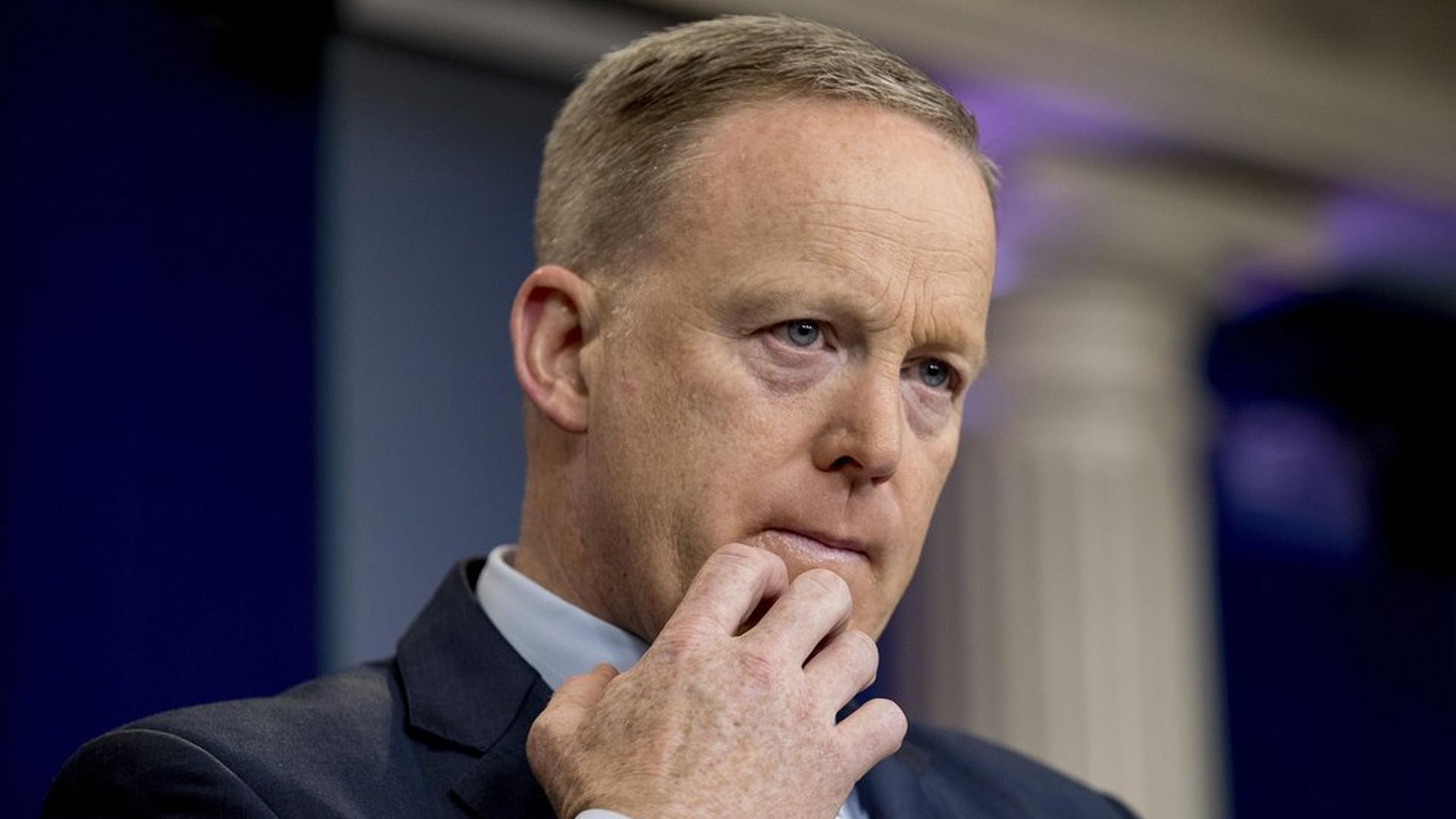 Sean Spicer told Reuters' Jeff Mason Friday that he doesn't think Americans should be worried that Trump said the U.S. could be headed for a "major, major conflict" with North Korea:
"The president understands the threat... we're having tremendous success utilizing China to diplomatically use the pressure they have with Korea, both economically and politically, to our advantage. That's a result of the relationship President Trump built with President Xi."
On health care vote: "We feel very good, we're not going to try to push this, we're going to do this when the votes are there and the votes are coming every day."
Trump's 100 days: "We've made a lot of progress, he's made a lot of headway... but this idea of judging a presidency by his first 100 days... it's really an artificial deadline... we're proud of what we've done, but we want to make it clear we've got 8, 7 plus years to go."
On being Trump's spokesman: "It's not a quiet existence," laughed Spicer. "The president gets up early and goes to bed late... and he expects the same of his staff... I think we all struggle to keep up with him."
On having regrets: "Of course I have regrets," said Spicer. "I have spent my life, whether it was in the military or on the civilian side, looking at an event like 'How can you make a good event better? How can you take an event that didn't go so well better?... We look back on a daily basis, we're constantly re-evaluating."
How does he relax? "Ha! I'm not sure I do."
Go deeper