Spicer: Carrier will maintain its job quota in Trump deal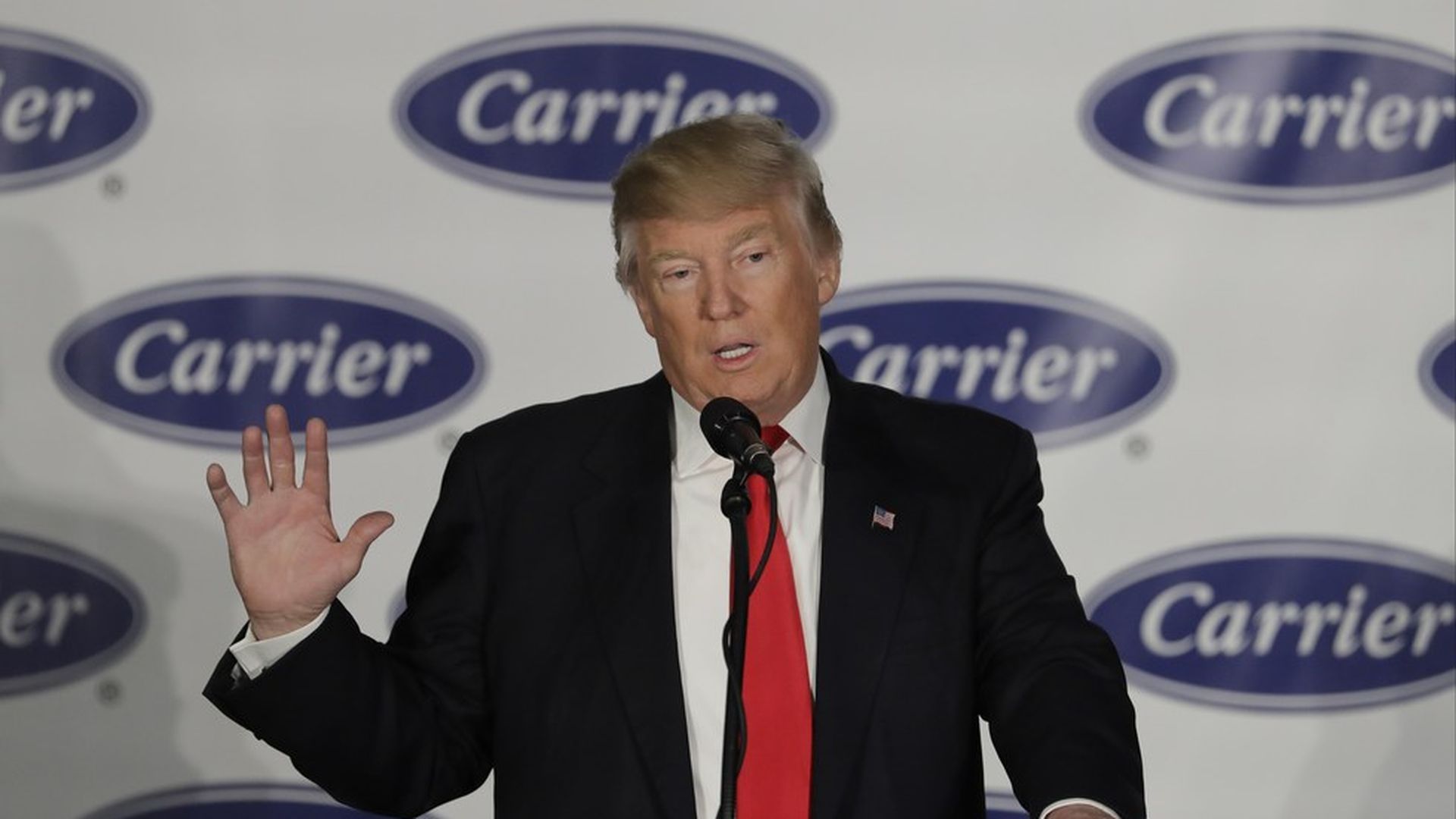 Sean Spicer told reporters Friday that the deal Carrier, the heating and air-conditioning manufacturer, made with Trump in November is still in tact, and that news of the company laying off more than 600 employees from its Indianapolis plant was announced last year.
Yesterday, reports surfaced that Carrier was cutting more than 600 jobs from its Indianapolis plant. Spicer clarified Friday that the lay offs were announced last year and would not affect the company's agreement to maintain the deal's 1,069 job quota.
Go deeper