Some U.S. wage growth — finally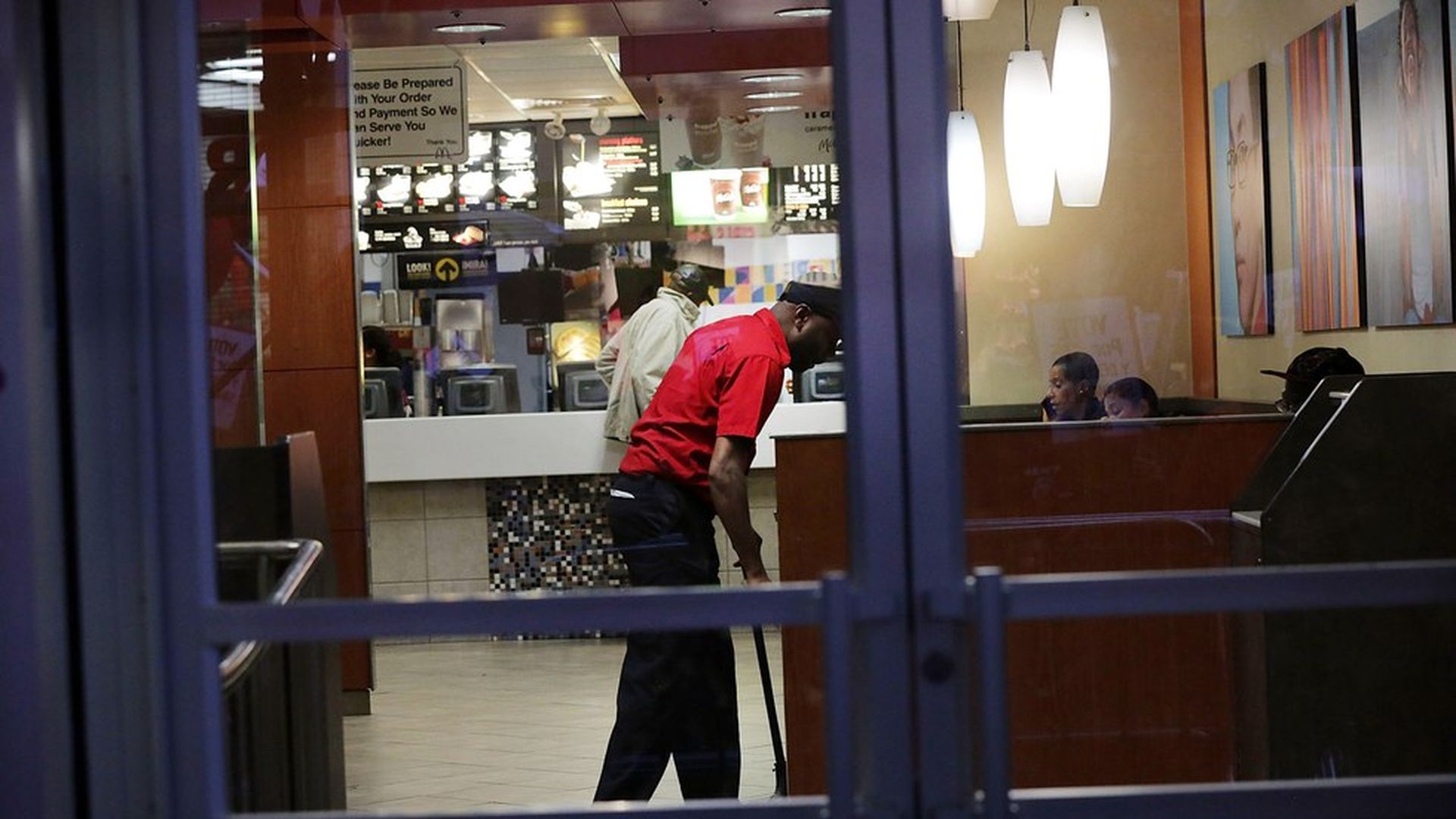 A defining story of the era has been the malaise for workers. The U.S. economy and stock market have been healthy, and unemployment is at a stunning 4.1%, yet wages have been stagnant since the 1970s. Last year, workers in a few usually Democratic-voting manufacturing states struck back by tilting the election to Donald Trump.
What's new: Now, there's evidence that wages are up — and for blue-collar workers, not white-collar workers.
The details: In its latest issue, The Economist suggested that the decades-long misery may be over — median household income, it reported, is actually up the last three years. But at Indeed.com, the jobs listing site, chief economist Jed Kolko reports "no real wage gains for workers" for two years now.
So what's really happening? Speaking to Axios, Kolko says that wages in fact are up, and accelerating, but that it's specifically for "lower-wage jobs and for people with less education," he said.
That is not good news for white-collar workers, and the overall income picture remains flat. But in jobs in transportation, construction and mining, wages are up 3% to 4% this quarter on an annualized basis. "That's helping narrow some of the inequality gaps that widened in previous years," Kolko said.
Go deeper