Some Trump officials fear trouble ahead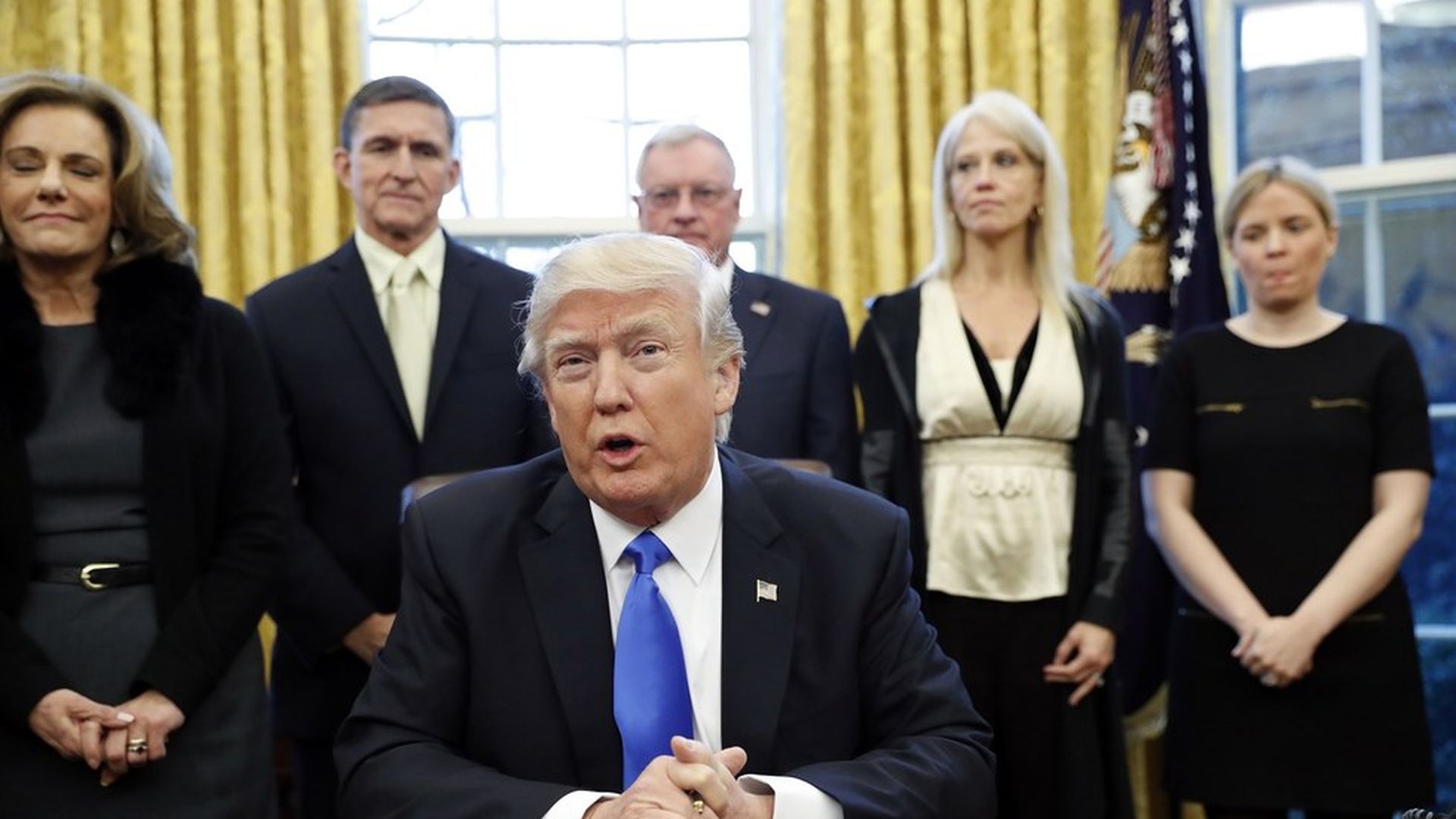 Friends and colleagues say President Trump, chief strategist Steve Bannon and policy guru Stephen Miller think they're off to a terrific start. They see complaints about the travel ban as media misinformation and hype — amplified by Republicans they don't like and that they know will never like them.
On a conference call with reporters last night, a senior administration official said: "It really is a massive success story in terms of implementation on every single level."
And asked about the softening yesterday of the administration's stand on green-card travelers from the seven restricted countries, a senior administration official told Axios' Jonathan Swan: "The only issue is the media created an issue that never existed, and then asked us to resolve an issue that never existed. … The EO [executive order] is not going to be changed."
Despite the bravado, others who are high-up inside the administration worry that the ham-handed handling of the ban and its rollout are indicative of bigger problems ahead. These sources say:
Big decisions, and edits to crucial documents, are made in the dark of night, with scant input beyond the inner circle. "There are a few guys who keep everything to themselves," said a top official.
The insular inner circle is getting more insular, as it amasses more power.
No force within the West Wing is a sure-fire counterweight to Bannon/Miller.
The inner circle, resentful of leaks, seeks little input from the Cabinet, outside allies or Hill leaders. A leadership aide told us yesterday afternoon: "Congressional leaders had no hand in drafting this and haven't been briefed from the White House on how it works."
Trump is showing no signs of WANTING order: He loves the competing views, internally and externally, allowing him to be the (usually last-minute) decider.
The place oozes paranoia. So every bad move is simply chalked up to media-hate.
Go deeper