Some of Germany's 1.3m migrants may still be jobless in a decade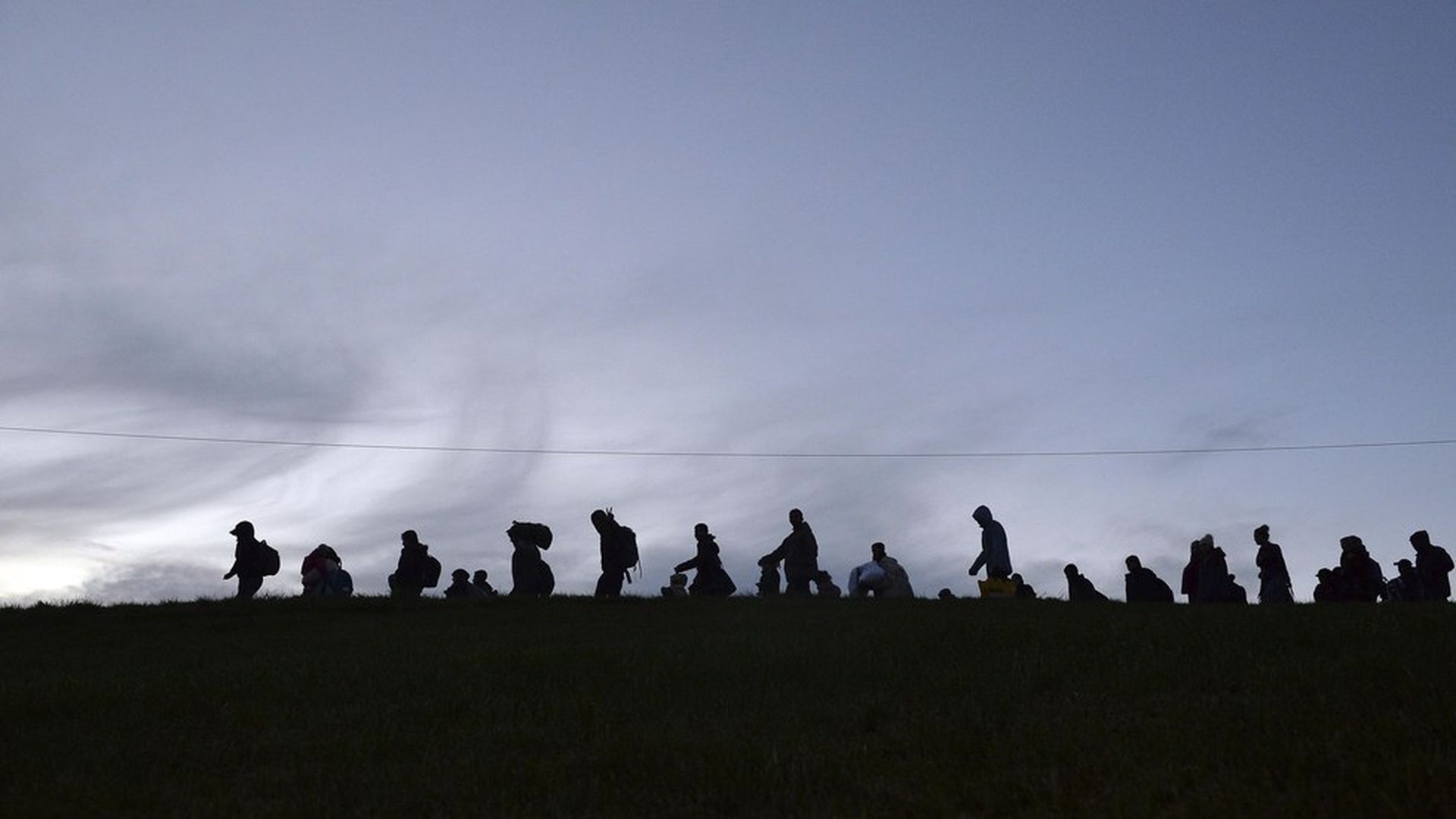 A senior Germany official says that a significant number of the migrants who have crossed into the country over the last couple of years will fail to obtain employment over the next five and even ten years, per the Financial Times.
Aydan Özoğuz, commissioner for immigration, refugees and integration, told the newspaper that as many as 75% of the 1.3 million refugees who have entered the country from the Middle East and northern Africa will still be out of work in five years, and many of them up to a decade.
Why it's important: The flood of migrants, along with unemployment and stagnant wages, have been a primary factor in the shakeup of politics across Europe, including Brexit and high vote totals for anti-establishment politicians in the Netherlands, Austria, France and elsewhere. If what Özoğuz says comes to pass, Germany's leaders could be in for a greater challenge from political opponents.
Go deeper