Social power: Trump's favorites ranked by Twitter followers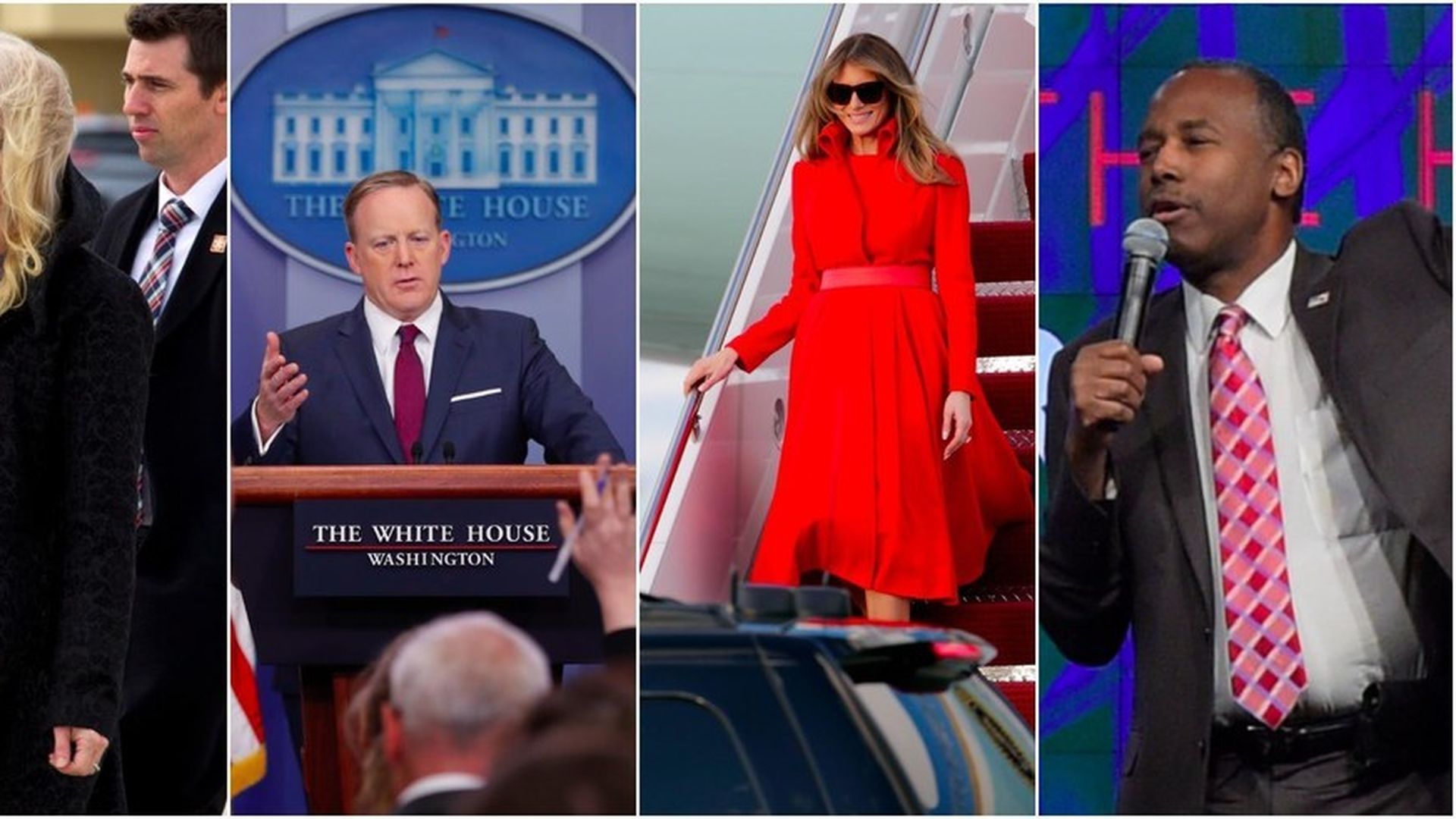 Somewhere between Obama's election and his leaving office, social media became a powerful, political tool. From the very beginning of his campaign, Trump and his team have used their social accounts to push their agenda and give themselves media coverage instead of relying only on mainstream outlets.
Some of President Trump's top advisors, family and spokespeople have already garnered quite a personal following.
Donald Trump @realDonaldTrump 33 million
Melania Trump @FLOTUS 7.52 million
Ivanka Trump @IvankaTrump 4.03 million
Ben (and Candy) Carson @realBenCarson 2.76 million
Sean Spicer @PressSec 1.98 million
Mike Pence @mike_pence 1.94 million
Donald Trump Jr. @DonaldJTrumpJr 1.73 million
Kellyanne Conway @KellyannePolls 1.48 million
Eric Trump @EricTrump 1.26 million
Tiffany Trump @TiffanyATrump 410K
Dan Scavino @DanScavino 407K
Michael Cohen @MichaelCohen212 237K
Omarosa Manigault @OMAROSA 121K
Reince Priebus @Reince45 93.1K
Jared Kushner @JaredKushner 50.1K (0 tweets)
Stephen Bannon One possible, private, unverified Twitter account with 996 followers.
Stephen Miller No twitter known
Why it matters: Together, Trump world "celebs" garner the kind of Twitter following media companies often dream of. Their collective reach can often create an echo chamber effect among their supporters that allows the Trump administration to push their side of the news, in turn making it easier for their followers to miss or disregard other points of view.
Go deeper