Snapchat's next move into TV: Planet Earth II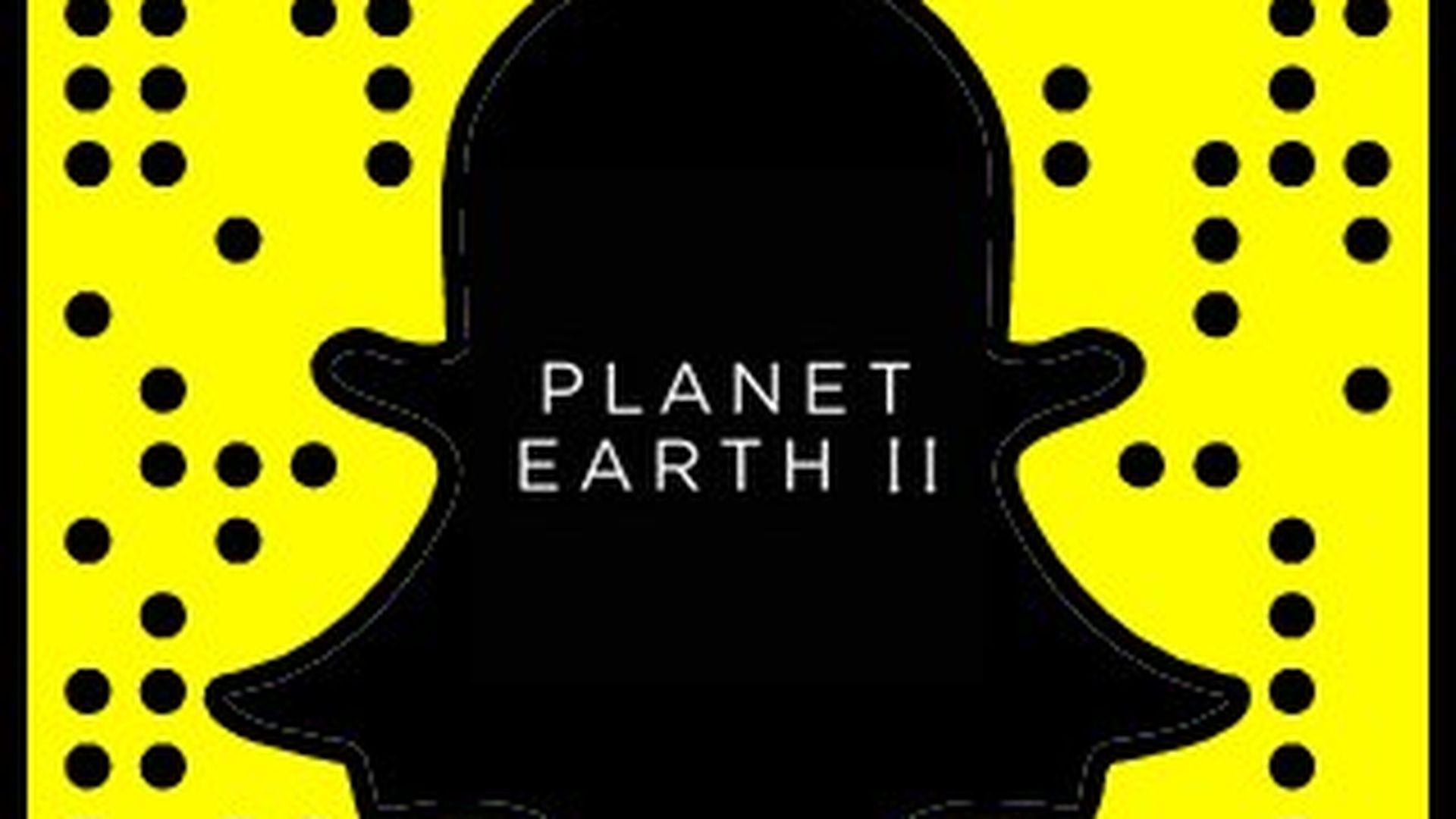 Snapchat is teaming with BBC Worldwide to bring an exclusive version — in vertical viewing format — of Planet Earth II. There will be 6 episodes beginning February 17th, a day ahead of the TV launch in the U.S. and Canada. It will feature binaural recording, an audio design technique used to create a 3-D stereo sound.
Snapchat is also rolling out two new features that will look and feel a lot like subscription television viewing:
Advance subscriptions: Via Snapcodes (scannable QR codes on the app), users can get an early look at the series and subscribe to the show in advance of the first episode airing on February 17.
Ability to watch previous episodes: Once Planet Earth II airs Snapchat, users will be able to use the show's Snapcode to view the most current previous episode, even if that episode is not currently live on the app.
What's in it for BBC? It's a smart way for them to extend their already young, engaged TV audience to digital. The show has exploded in interest amongst younger viewers in the U.K., where it originally debuted, beating The X Factor by bringing in more than 12 million viewers ages 16-34 in its first episode.
What's in it for Snapchat? It's a prime opportunity for Snapchat to test a premium content partnership with an established network that is not a reality TV show or sports broadcast. Planet Earth II is the number one television show ranked on IMDB and has an incredibly loyal, and engaged following that Snapchat can use to expand its user base with sneak peaks and exclusive features. Expanding Snapchat's user base is crucial for the app, as they try to court investors ahead of its IPO. As Recode reports, Snapchat experienced rapid user deceleration over the past quarter, mainly due to Instagram adding Snapchat-like features to its platform.
Go deeper