Slideshows are coming to Instagram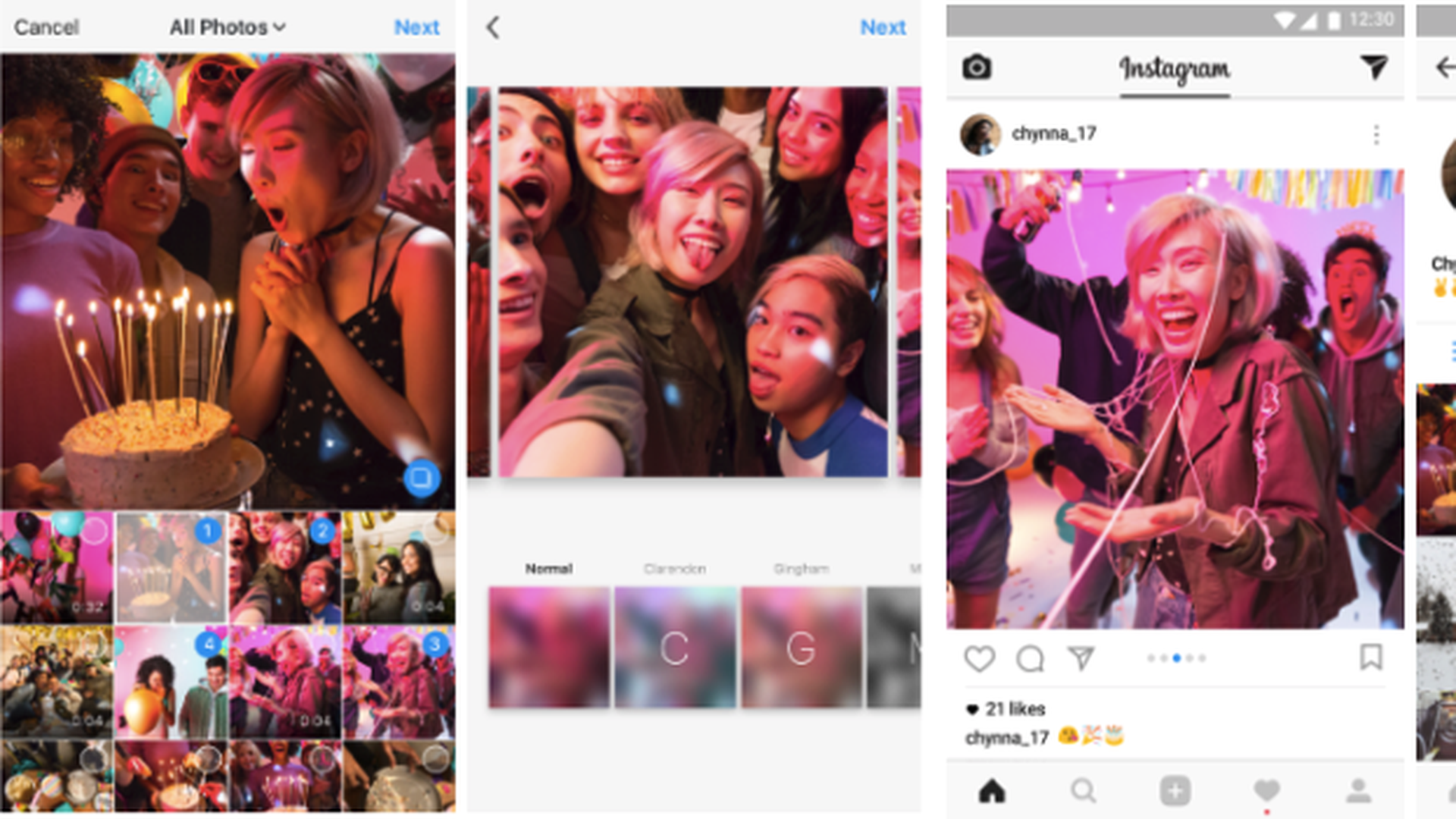 Instagram will now allow users to combine up to 10 photos and videos in one post and swipe through to see them all. Industry experts have anticipated the move for some time, especially after a blogger discovered a beta version of the feature on Android, but until now, only advertisers were allowed to use this format.
Why it matters: A study by data analytics firm Parse.ly shows that swipe-initiated slideshows can be very effective in increasing user engagement, an important metric for Instagram's advertisers. Parse.ly tells Axios that this Vogue Magazine slideshow of celebrities' outfits at the Met Gala last year was one of the most trafficked pieces of content on the internet in 2016.
Snapchat slow-down:
This is just the latest of steps Instagram has taken to slow Snapchat's growth ahead of its IPO. Today's announcement — the additional of a carousel feature to view photos and videos chronologically — mimics Snapchat's swipe format. Last year, Instagram launched a stories feature that mimics Snapchat's. They've also
copied
many of Snapchat's advertising features to win over ad dollars.
Go deeper