Silicon Valley could be next target for Trump-style nationalism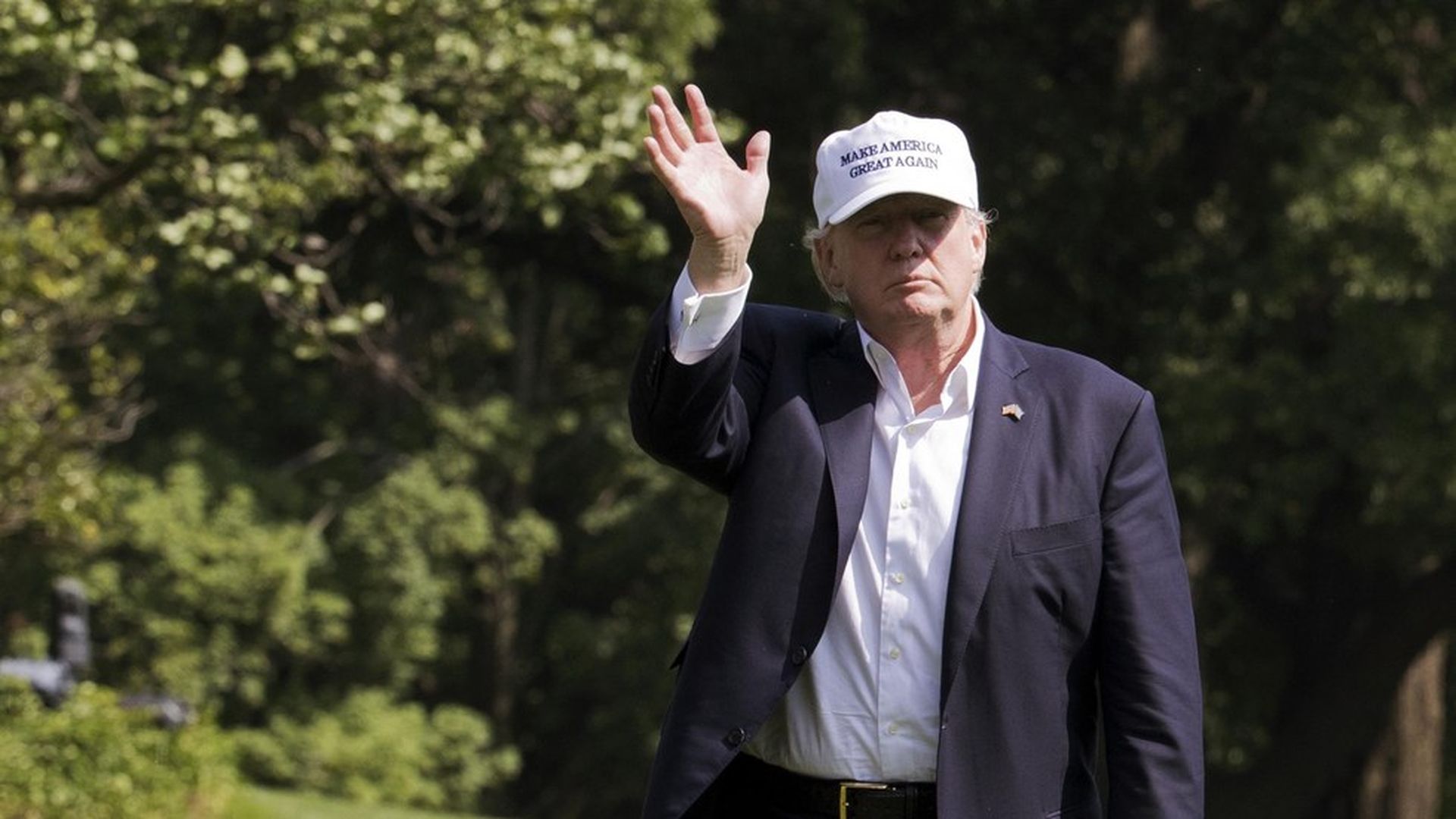 As tech royalty converges on the White House today for an American Technology Council meeting, the darlings of Silicon Valley are in danger of becoming the devils of Trumpism's nationalist wing.
This won't happen overnight, but danger signs are everywhere.
Axios Tech Editor Kim Hart wrote last week that the giants, with their "enormous concentrations of wealth and data," are "drawing the attention of economists and academics who warn they're growing too powerful."
Turns out it's government, too.
The Bannon wing of the White House would like to take on the lords of the Valley now over outsourcing, the concentration of wealth and their control over our data and lives. But this fight is on hold for a later date, officials tell us.
The bigger problem for tech is that many Americans are rethinking their romantic views of the hottest and biggest companies of the new economy. As people look for villains to blame, tech might get its turn:
Some shine has come off Facebook (though not in user data, Dan Primack points out: People still love the service), as executives fend off grievances about fake news, live violence and the filter bubble.
Silicon Valley makes itself a juicy target with its male dominance, concentration of wealth (in both people and places), and reliance on foreign workers.
Robots will soon be eating lots of jobs, with working-class, blue collar workers — an engine of the Trump coalition — at the most immediate risk. Many think this will be the story of the next 10 years.
Anyone familiar with military intelligence will tell you cyber-risk is much greater than most people realize. Russians used cyber tools to try to throw the 2016, and electronic attack is perhaps the greatest U.S vulnerability to an international power.
People increasingly distrust technology, and the companies will increasingly be in the crosshairs. Richard Edelman — president and CEO of the global communications firm — wrote in introducing Edelman's 2017 Trust Barometer: "[O]ngoing globalization and technological change are now further weakening people's trust in global institutions, which they believe have failed to protect them from the negative effects of these forces.Be smart: Tech executives are very aware of the public's unsettled mood and fearful that if they completely disengage with Trump the White House will turn on their companies. That's why many are here today!Dive deeper: "What Apple's Tim Cook will tell Trump" (CEOs come with their own agendas: He'll raise topics the White House hadn't planned)
Off embargo at 6 a.m.: "Silicon Valley's elite comes to Trump's Washington."
Go deeper