Shorter antibiotic regime appears effective for drug-resistant TB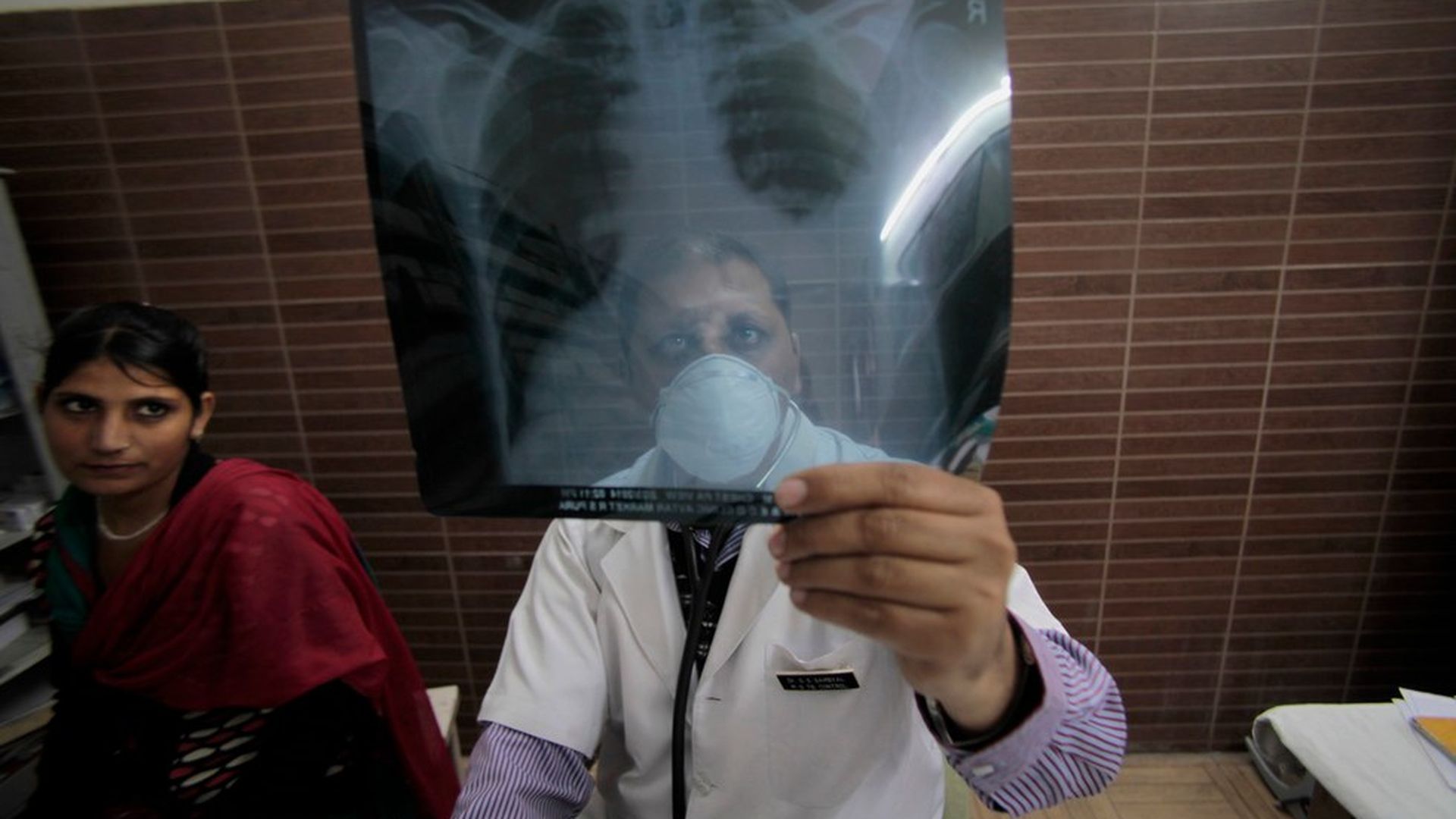 A shorter nine-month course of antibiotics might be just as effective in fighting multi-drug-resistant tuberculosis (MDR TB) as the current two-year standard, according to early results from an international clinical trial, per the New York Times. The trial saw a 78% success rate, compared with 81% for the two-year treatment.
Why it matters: Each year, nearly 500,000 people become sick with MDR TB, leading to about 200,000 deaths, according to the Centers for Disease Control and Prevention. A shorter medication regime would benefit the infected populace, which is centered in the developing world.
Current treatments: "Patients with even uncomplicated tuberculosis must take four drugs a day for six months. Treating drug-resistant tuberculosis can require in-hospital intravenous infusions and toxic second-line antibiotics that may cause nausea, deafness, liver damage and other side effects that lead patients to drop out of treatment," the NYT piece stated.
Limitations: Trials tend to show a higher rate of success than real-life scenarios, likely due to the increased scrutiny given during the trials, the researchers said.
"Unlike drug-sensitive TB, which can be treated effectively and cured with the current standard of care, treatment outcomes for MDR-TB are poor, with less than half of cases having successful outcomes with no more than one in 10 MDR-TB patients being effectively identified and treated," according to the study, conducted by the International Union Against Tuberculosis and Lung Disease and UCL.
Go deeper