Sexual harassment revolution hits business, media, Hollywood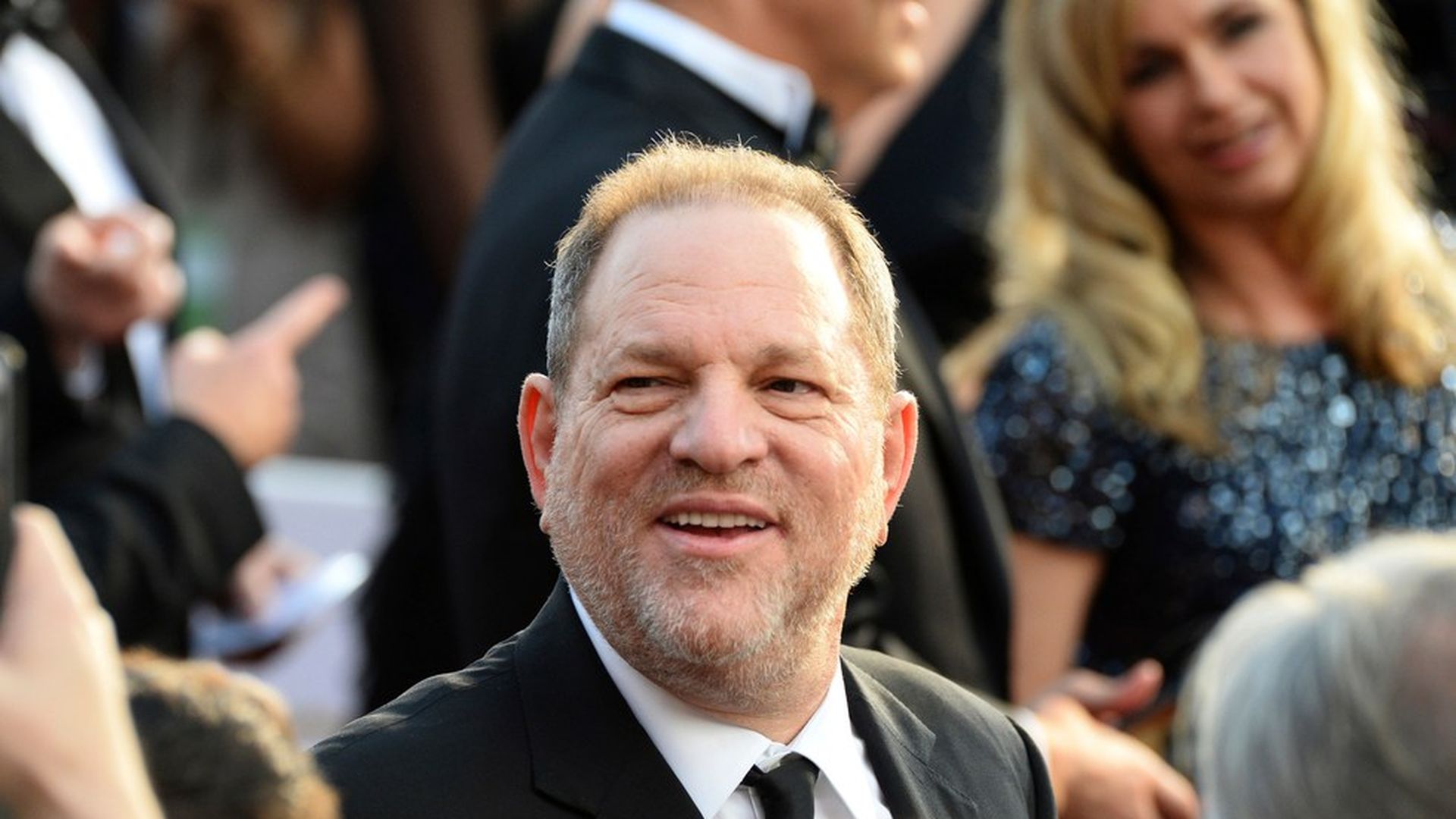 It was just three weeks ago that the N.Y. Times punctured film mogul Harvey Weinstein after decades of creepy sexual harassment and assault, usually targeting aspiring, vulnerable young women in the industry — the open secret that had long been hinted at but never properly exposed.
Past culture-rattling revolutions took decades to come to fruition. This one, befitting an era when everything is sped up, took days.
A cascade of women have come forward to tell their stories — more than 50, in the case of Weinstein (most on the record), and 200-plus in the case of filmmaker James Toback.
Investigations of harassment in state capitols are just beginning: AP reports that "hundreds of lawmakers, lobbyists and consultants [are] coming forward to say the problem is pervasive."
Overnight, CNN's Oliver Darcy reported: "Veteran journalist Mark Halperin sexually harassed women while he was in a powerful position at ABC News, according to five women."
Halperin, now an NBC political analyst, told CNN: "During this period, I did pursue relationships with women that I worked with, including some junior to me ... I now understand from these accounts that my behavior was inappropriate and caused others pain. For that, I am deeply sorry and I apologize. ... I'm going to take a step back from my day-to-day work while I properly deal with this situation."
Among others accused post-Weinstein:
John Besh, high-profile New Orleans chef, steps down from company he founded.
Why it matters: Harvey Weinstein will go down as an historic figure, just not for the reasons he assumed. His outing as a sexist, dangerous pig triggered an uprising rarely seen: Abused women feel liberated to bring down powerful men in government, media, tech, politics, business and pop culture. It's spreading by the day.
Sound smart: Every sexual predator in every walk of professional life is — and should be — nervous that they will be exposed by this uprising. The courage of these women to speak out is humbling, inspiring and contagious. A long list of bad "Media Men" is circulating among journos, with lots of potential future targets. We all need to do better about speaking up when we see/know something.
Go deeper.. See our card deck from Haley Britzky and Lazaro Gamio, "Men Behaving Badly."
Sign up for Axios newsletters to get our smart brevity delivered to your inbox every morning.
Go deeper