Seven countries cut diplomatic ties with Qatar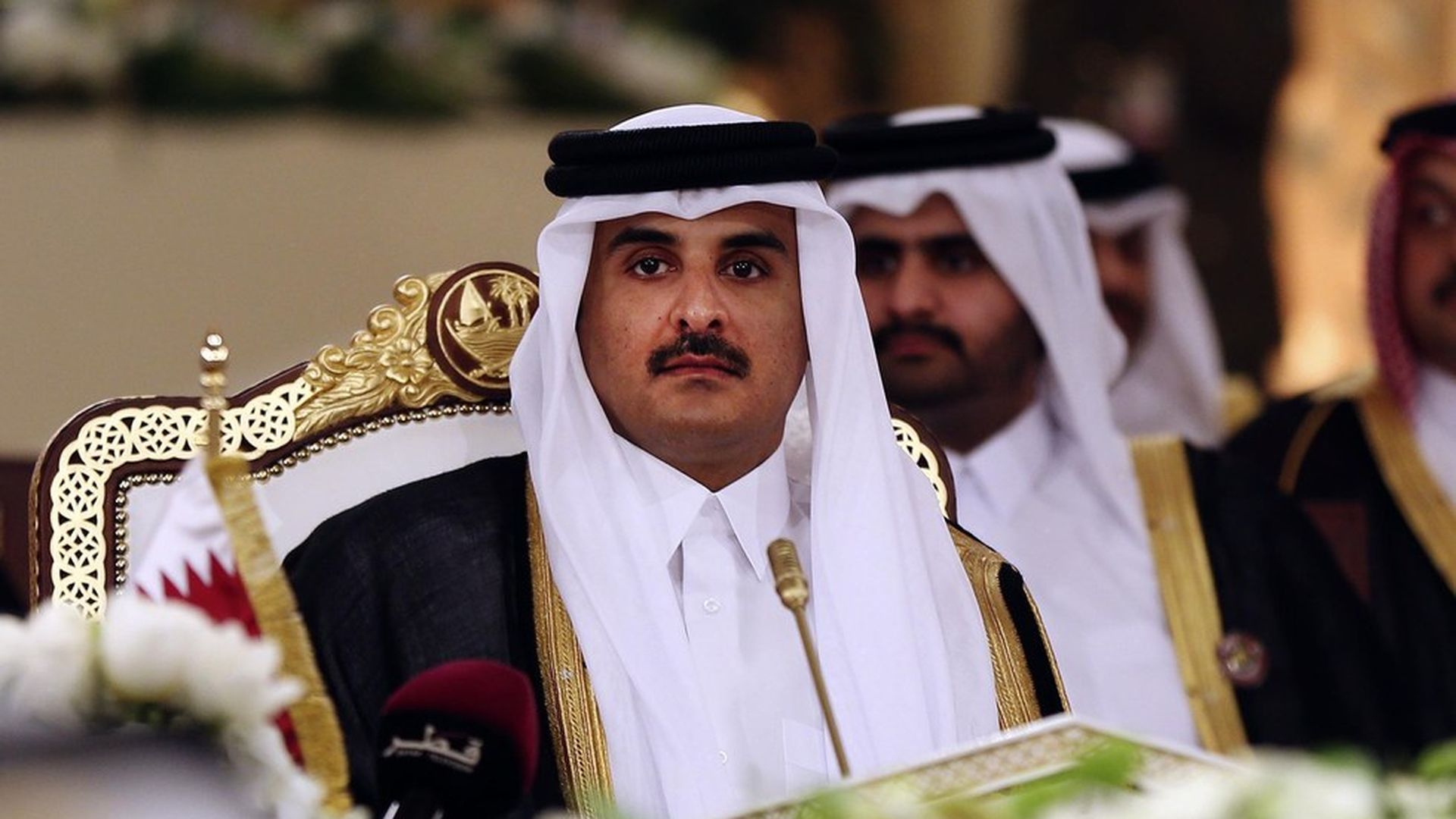 Seven foreign nations — Saudi Arabia, Egypt, United Arab Emirates, Libya, Maldives, Yemen and Bahrain — cut diplomatic ties with Qatar on Monday, as well as suspending sea and air travel to and from the country, after accusing the nation of collaborating with militant groups in the region, reports the BBC. Qatar has called the decision a "violation of its sovereignty" and said it has "no basis in fact."
Tillerson weighs in: Hours after the split, the U.S. Secretary of State urged the Gulf nations to work out their differences, and emphasized the importance of the Gulf Cooperation Council remain unified.
Why it matters: The diplomatic move could have U.S. implications, as American forces have a series of bases in Qatar, including an air war command against ISIS and its U.S. Central Command headquarters, which oversees all American military operations in Afghanistan and the Middle East.
Go deeper