Sessions: Trump's comments were "kind of hurtful"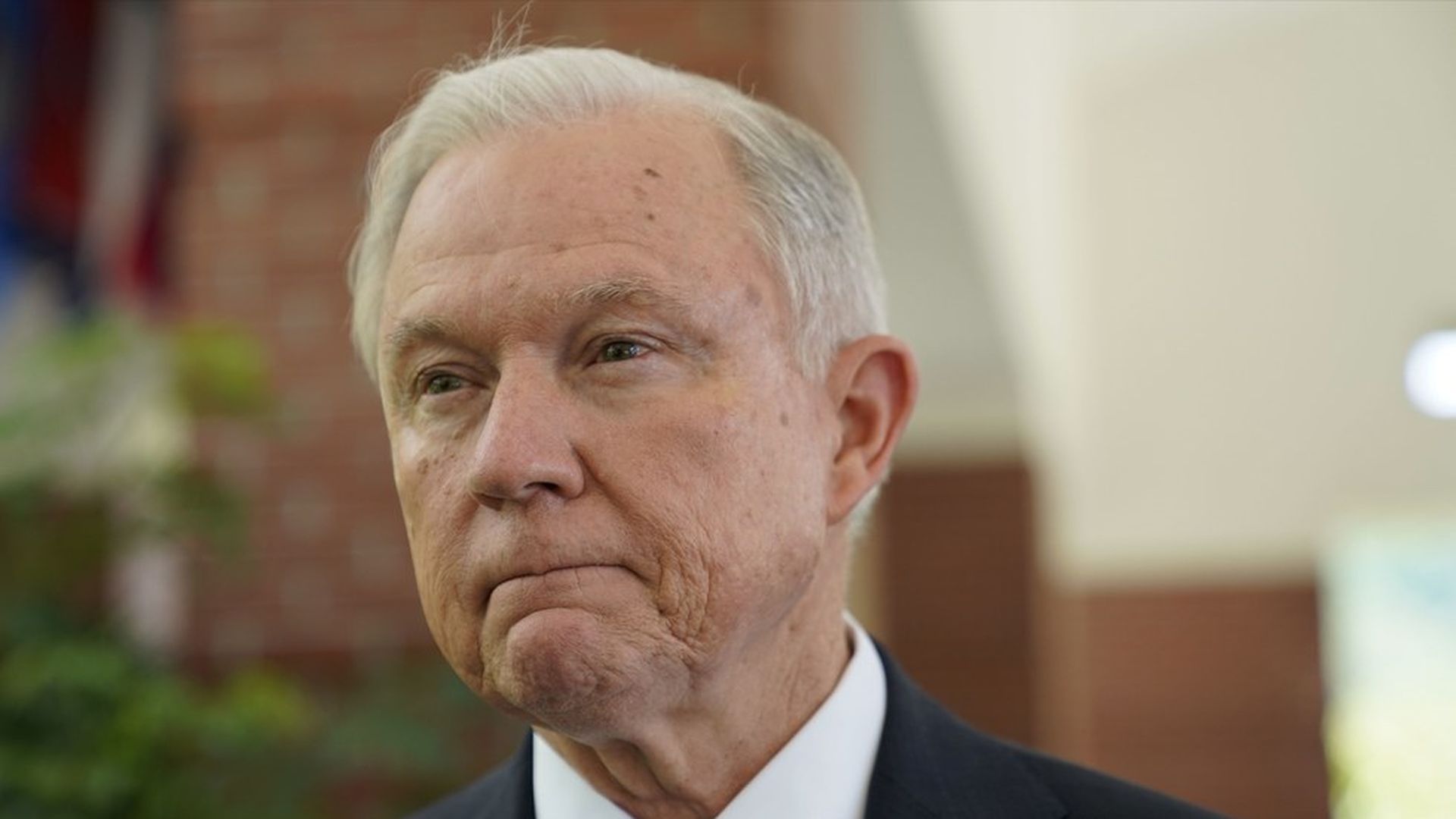 Fox News Channel's Tucker Carlson Tonight will air an exclusive interview with beleaguered Attorney General Jeff Sessions, who checked in from a gang violence discussion in El Salvador to discuss his place in the White House's palace intrigue.
The key quote on Trump's criticism: "It's kind of hurtful but the President of the United States is a strong leader… he wants us all to do our job and that's what I intend to do."
Why it matters: At least for the time being, Sessions is indicating that he's not planning on going anywhere — meaning Trump will have to fire him in order to oust him. Should Trump decide to go down that path, he'll open himself up to actual, sustained criticism from Republican lawmakers, who have begun to circle their wagons around Sessions.
Go deeper