Sessions rolls back Obama-era guidance on private prisons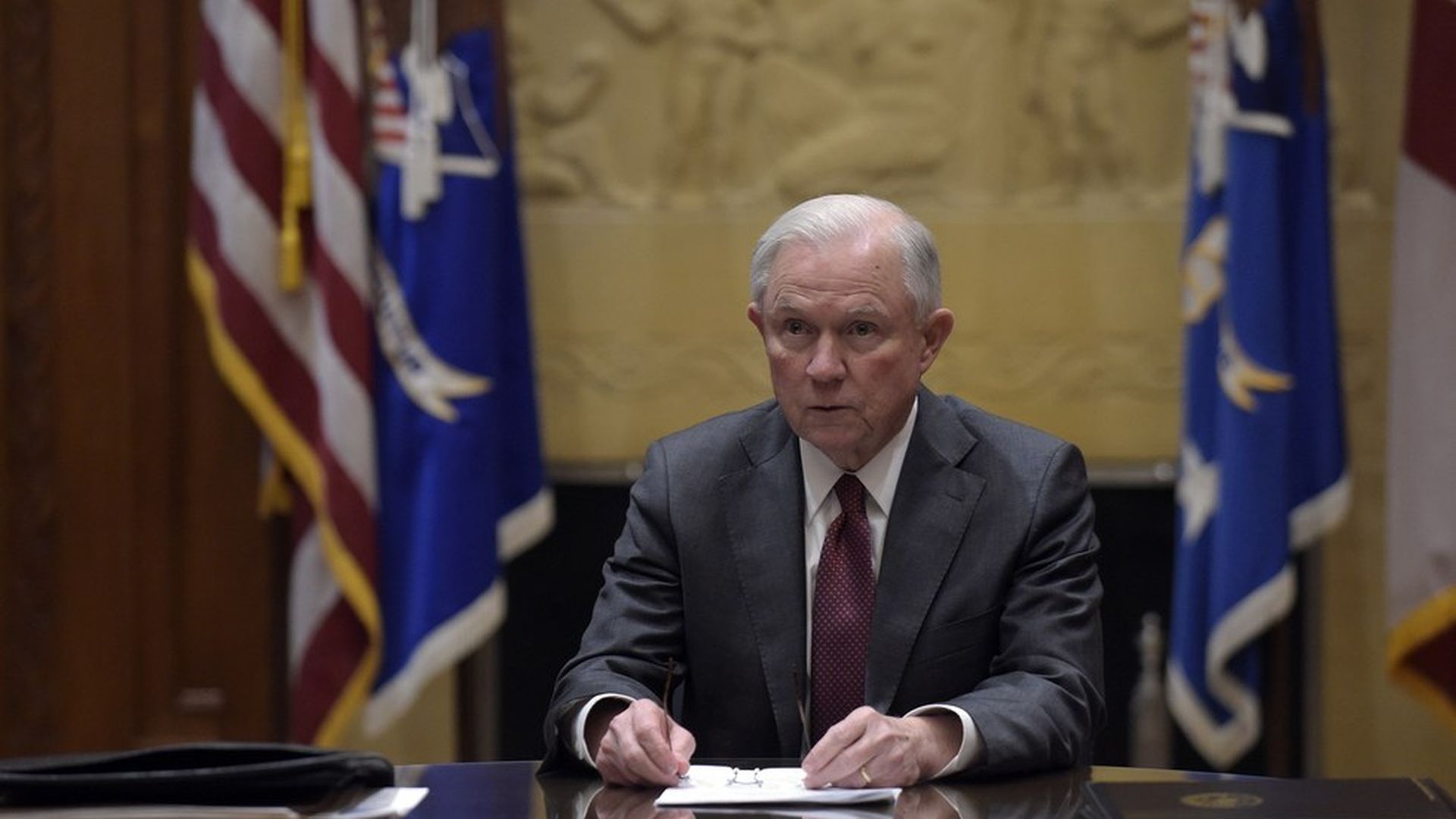 The AP reports that Attorney General Jeff Sessions has rescinded the Obama administration's guidance directing DOJ to phase out its use of private prisons.
Why it matters: There's been a great deal of speculation that President Trump might use private prisons as a major part of his plan to detain significantly greater numbers of illegal immigrants. And don't forget that the industry sunk a ton of money into his campaign.
They're already seeing returns:
Go deeper