Sessions lashes out at "secret innuendo" on Russia contacts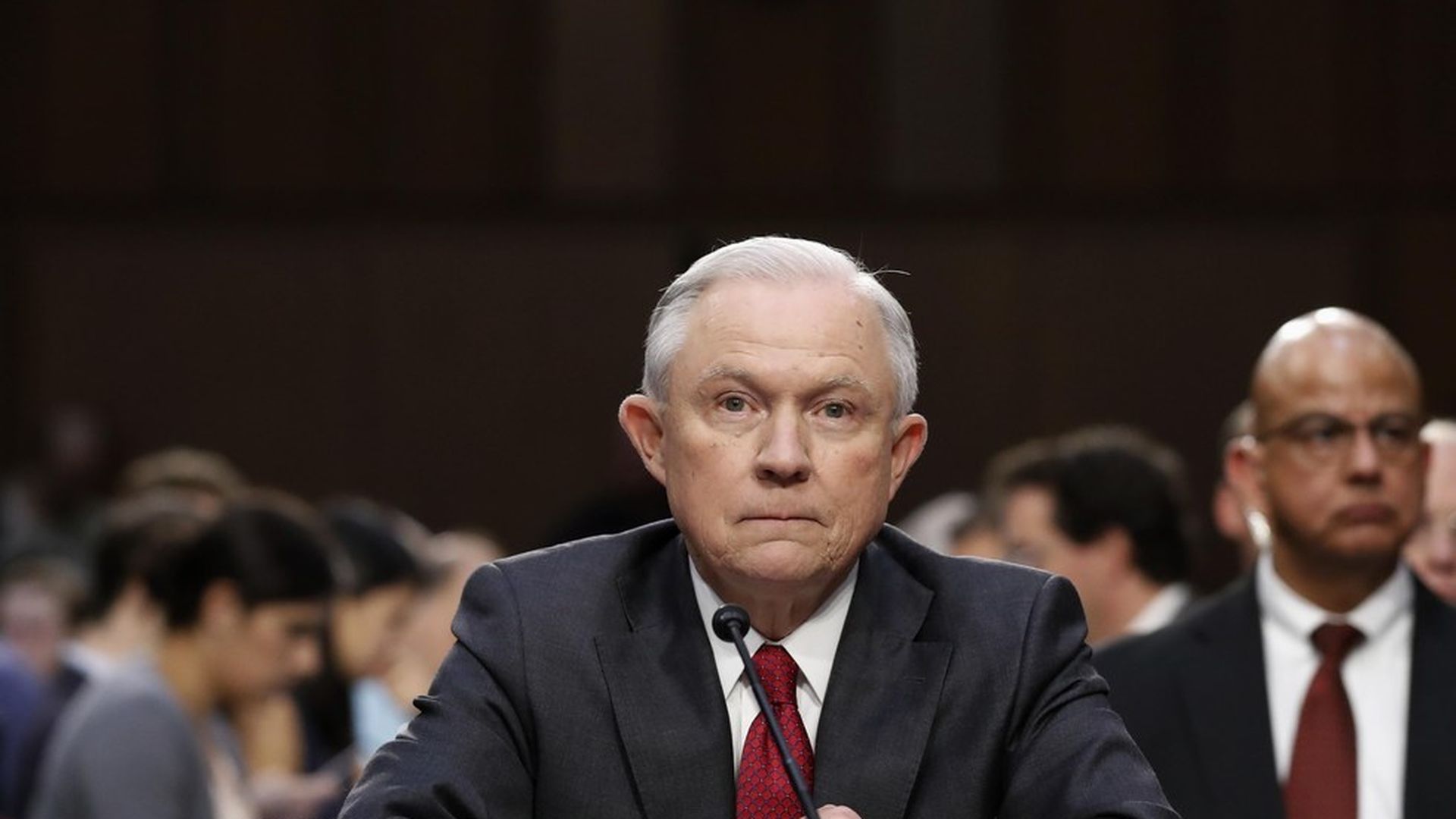 Attorney General Jeff Sessions came out swinging with his opening statement before the Senate Intelligence Committee Tuesday, adamantly denying claims of collusion with the Russians, and condemning the "secret innuendo being leaked" about his contacts with Russian officials:
"Let me state this clearly, colleagues, I have never met with or had any conversation with any Russians or any foreign officials concerning any type of interference with any campaign or election in the United States, further I have no knowledge of any such conversations by anyone connected to the Trump campaign... any suggestion I participated in or was aware of collusion with the Russians is an appalling and detestable lie."
Did you meet with the Russian Ambassador at the April 2016 Mayflower Hotel event?
"I did not have any private meetings nor do I recall any conversations with Russian officials at the Mayflower Hotel... if any brief interaction occurred in passing with the Russian ambassador during that reception, I do not remember it."
Why did you recuse yourself?
"I recused myself, not because of any wrongdoing... but because of a DOJ regulation... I felt it required it."
"I recused myself from the Russia probe, but I did not recuse myself from defending my honor against scurrilous and false allegations."
Sessions became angry when asked if there were any undisclosed reasons for his Russia probe recusal, as was suggested by Comey. "You tell me, Senator! There are none!"
What is your involvement in the Russia investigation?
Sessions said his briefings regarding the Russia investigation stopped a day after he was sworn in as AG. "I have no knowledge about this investigation as it is ongoing today beyond what has been publicly reported."
On Special Counsel Robert Mueller: "I have confidence in Mr. Mueller," said Sessions, but "[I] have not had any interactions with Special Counsel Mueller since his appointment."
Did Russia interfere in the November presidential election? "It appears so," said Sessions, adding that he was never briefed on the subject.
Why did you leave Comey alone with Trump prior to their Flynn conversation?
Sessions acknowledged that he lingered in the Oval Office, but left Comey because, "It didn't seem to me to be a major problem, I knew that Director Comey, long-time, experienced in the Dept. of Justice, could handle himself well."
Sessions contradicted Comey's testimony, and stated that he told Comey the next day that he would tell the WH to follow proper protocol.
What was your involvement in the firing of Comey?
"I cannot confirm or deny" whether I had a conversation with Trump about the firing of Comey.
Sessions said he was not aware of Trump taping his Oval Office conversations.
Why are you "stonewalling" questions from the Senate panel?
"I am not stonewalling."
Sessions invoked the "right" not to answer certain questions because the president might invoke executive privilege at some point in the future.
Watch the highlights
Go deeper