Sessions issues new guidelines on sanctuary cities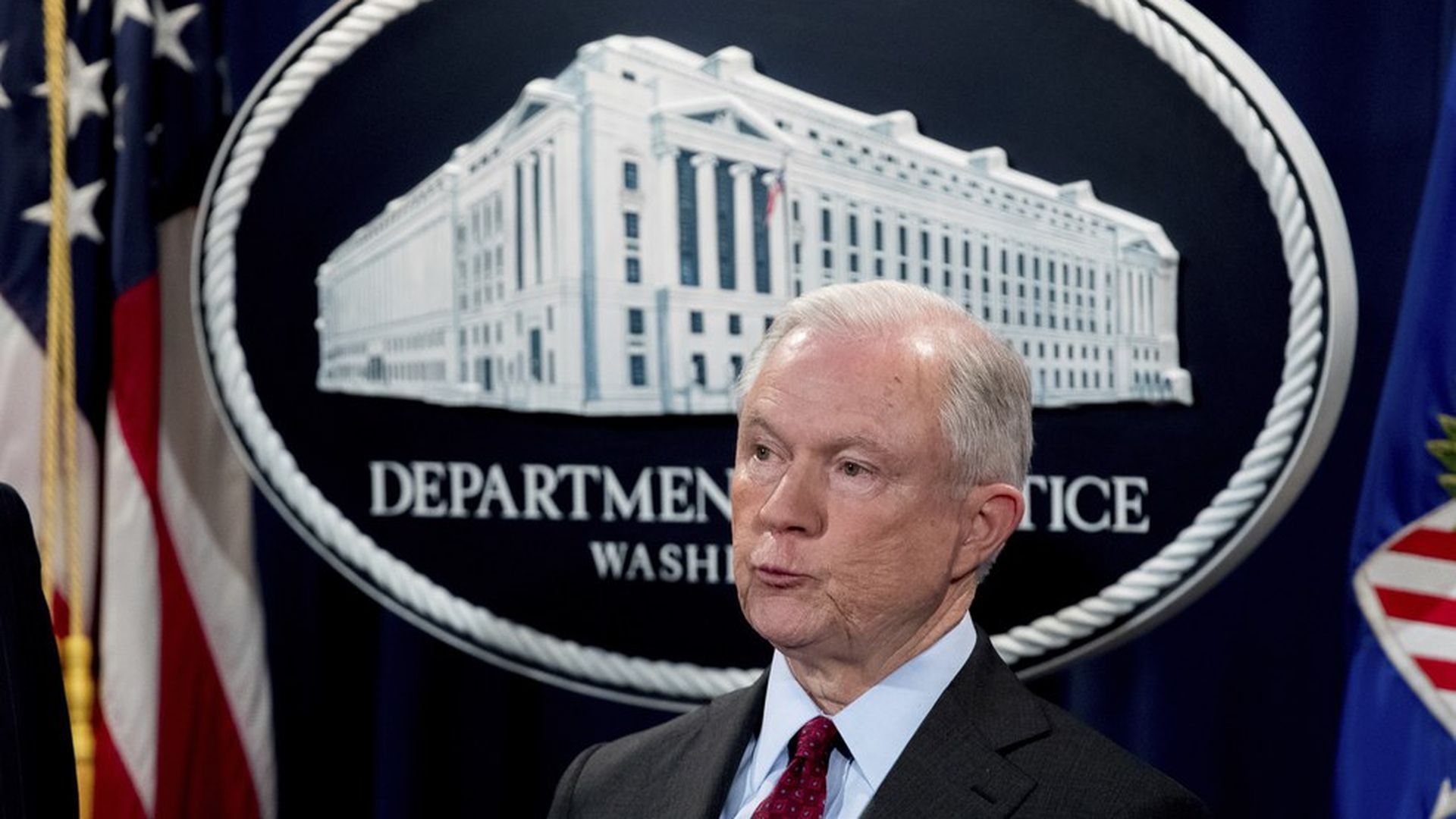 Attorney General Jeff Sessions rolled out a new strategy to push back against sanctuary cities today, adding two new conditions for cities to obtain popular grants for local law enforcement from the Department of Justice:
Federal immigration authorities must be granted access to local detention facilities.
The federal government must receive 48 hours notice before a local authority can release an illegal immigrant in custody who is wanted by federal authorities.
Why it matters: Even as Trump hints at firing his attorney general both publicly and privately, Sessions is continuing to implement DOJ policy that's perfect red meat for Trump's base — and, indeed, Trump himself.
Go deeper