Senators troll Facebook with fake ad campaign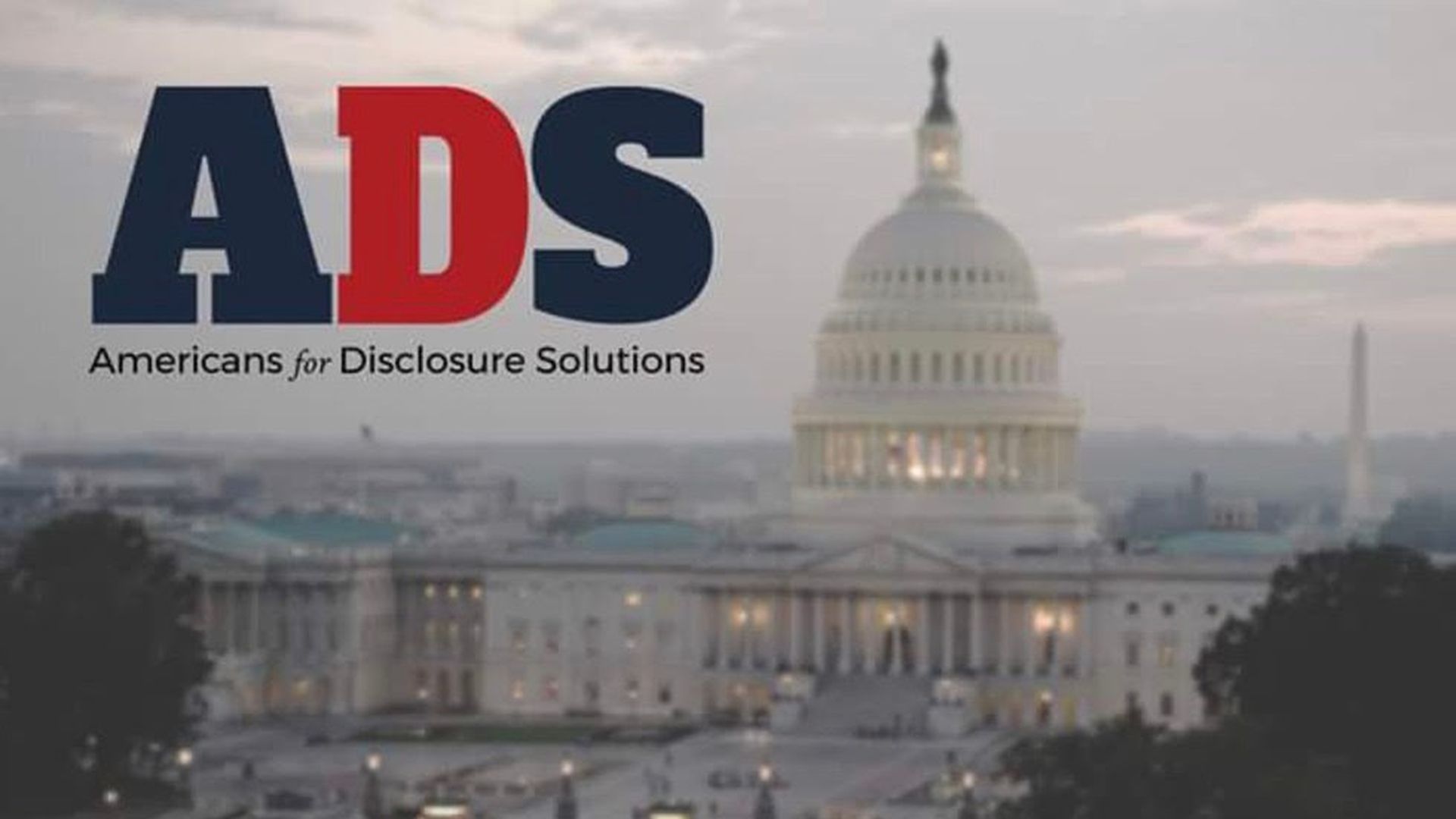 Showing they plan to continue playing hardball with Big Tech, Democratic Senators Mark Warner (Va.) and Amy Klobuchar (Minn.) created a Facebook page for a fictional political group — Americans for Disclosure Solutions (ADS) — then paid to target the newsfeeds of thousands of journalists and Hill staffers.
Why it matters: A Warner aide tells me the senator was surprised that "there was literally no mechanism on [Facebook] for us to [prove] we were who we said we were," adding, "it was really easy for Russian operatives to use the same micro-targeting tools as they attempted to meddle in last fall's presidential election ... [Y]ou can see why this would be so appealing to the Russians."
How they did it: Warner and Klobuchar — who have introduced a bill, backed by Sen. John McCain (R-Ariz.), to require more disclosure about online politics ads — created a "Political Organization" page on Facebook for the fictional group.
"Using campaign funds in accordance with Senate ethics rules," according to aides, they "launched a small, 24-hour ad buy on Facebook targeting Washington, D.C. journalists and Capitol Hill staffers."
"For just $20, ... Warner and Klobuchar reached 1,369 self-identified Hill staffers in under 24 hours."
"For just $20, Warner and Klobuchar reached 1,407 Washington, D.C.-based journalists."
Be smart: Axios media trends reporter Sara Fischer, an authority on digital advertising, tells me (vehemently, BTW) that this experiment doesn't go far enough: That "reach" doesn't mean the targets saw the ad — just that they could have.
Sara emails: "In the political advertising world, you would need to serve at least 7-10 viewable impressions to a person over a short window, two-four weeks, to even begin driving intent or action."
"But the experiment shows how easy and cost-effective it is for anyone to access the tools to potentially build a political campaign on Facebook."
The takeaway: Facebook has been (belatedly) the most forthcoming of the three tech giants, but their political stop gates aren't in place yet: They say they're working on it, and it will take time.
Go deeper