Senators not thrilled with the CBO score of the House bill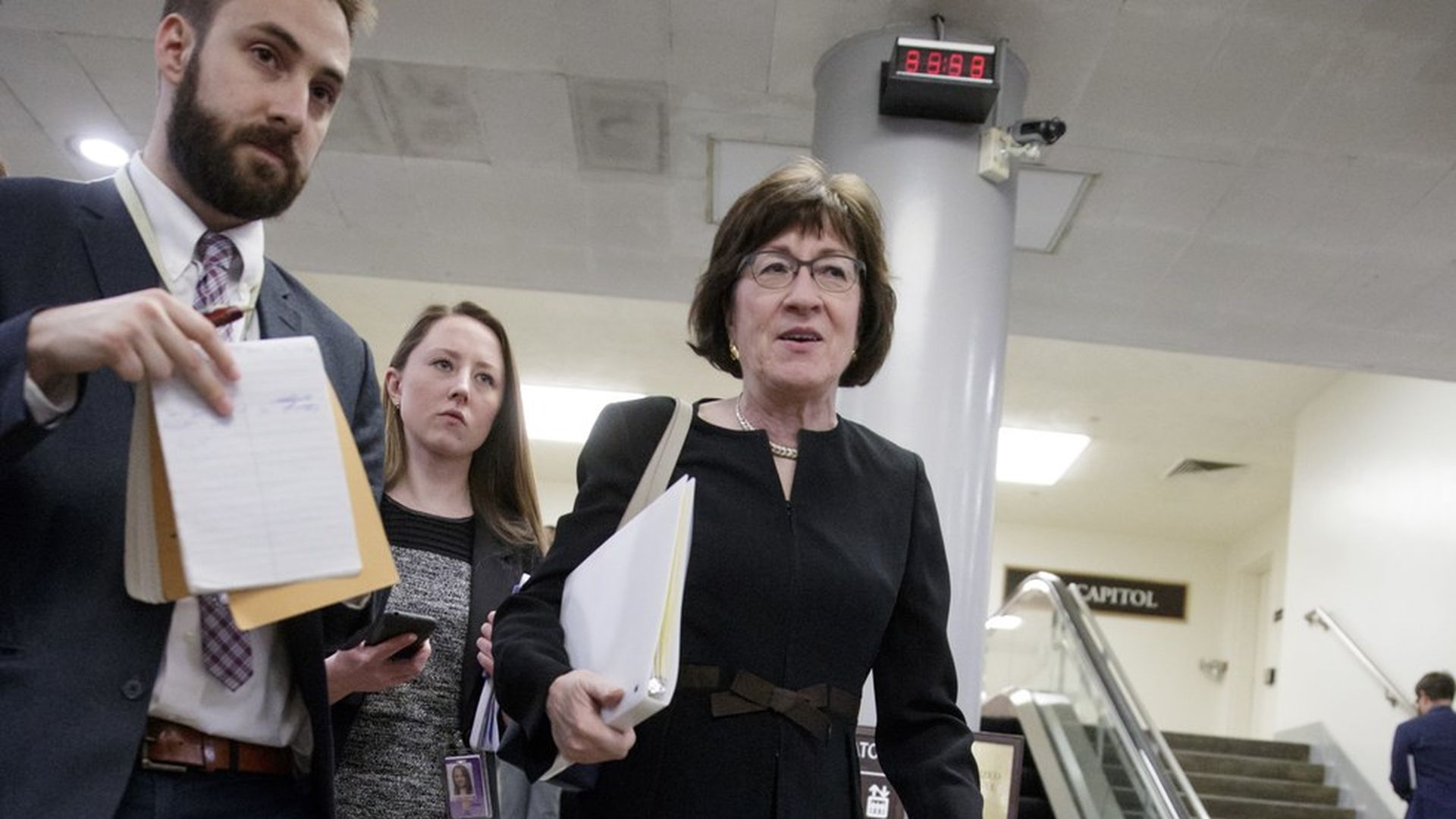 It's not every day that Senators Susan Collins and Mike Lee have the same opinion on policy, but the Congressional Budget Office estimate on the impact of the House Obamacare repeal and replacement bill made them feel the same way: Concerned.
It's not just them. Most GOP senators asked about the estimate that 24 million people will lose their coverage told reporters they're not finished reading the CBO report. But some had things to say, none of them good.
Lee: "I have some concerns with the bill. They have not been eliminated by the CBO report."
Collins: "The topline numbers are alarming on the loss of coverage."
Sen. Steve Daines: "Better is possible."
Sen. Ron Johnson: "Interesting, wasn't it?"
What to watch: What happens to the bill in the House. Unless leadership has some magic solution up their sleeves, this bill is very, very unlikely to pass in the Senate, despite the current plan to take the House-passed bill directly to the Senate floor (if and when the bill passes the House). It's even unclear how it will fare with moderates in the House, who don't come back into town until later this week.
Go deeper