Senator Hatch: Americans will "take every dime they can"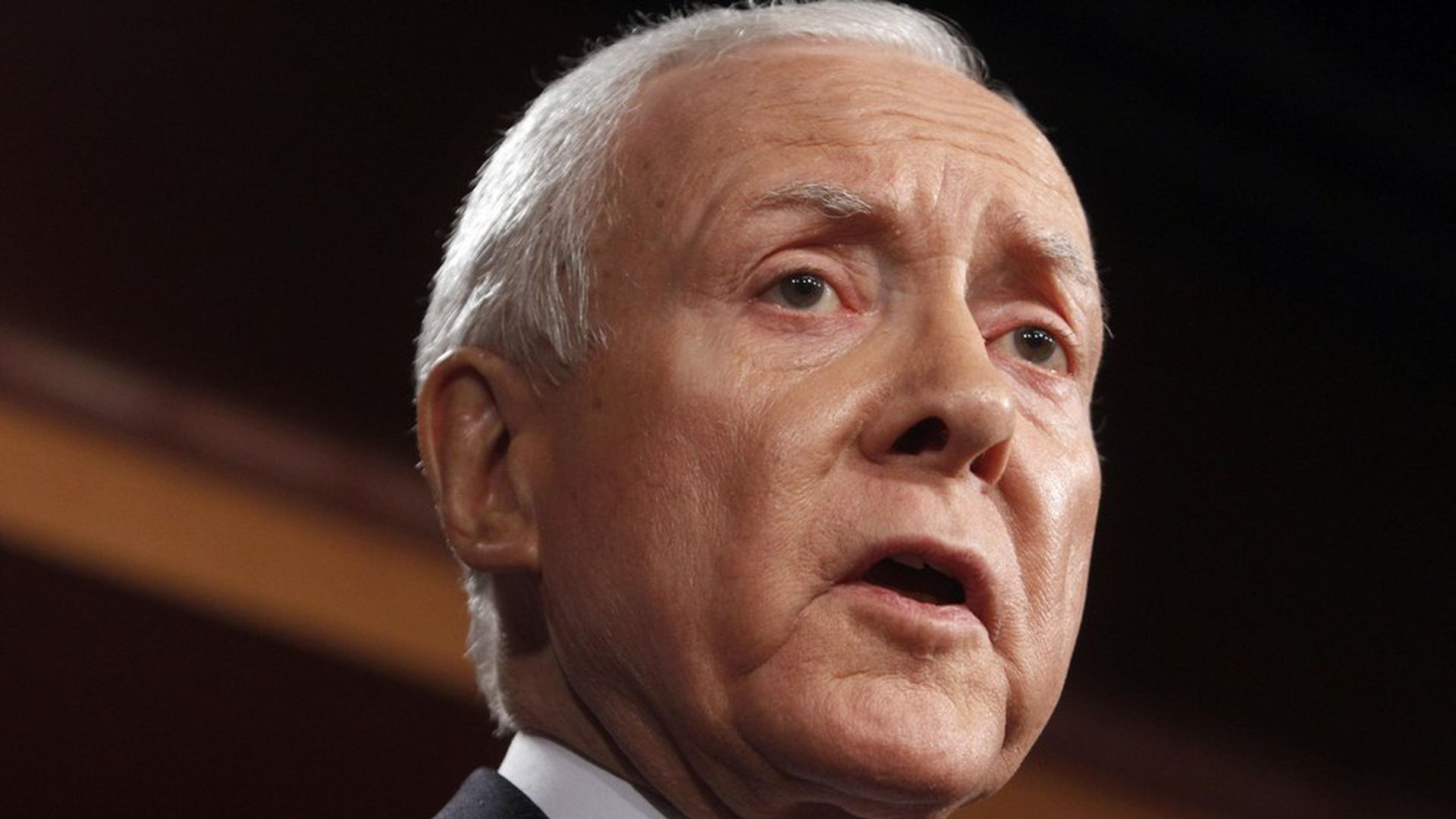 Utah Republican Senator Orrin Hatch said Tuesday that the process of repealing and replacing the Affordable Care Act in the Senate might be complicated because:
Let's face it, once you get them on the dole, they'll take every dime they can. — Sen. Orrin Hatch
Why this matters: As a key Senator who has jurisdiction of Medicaid and other health issues that will appear in the GOP's new health care bill, Hatch's remarks suggest that Republicans are wary Americans will refuse to give up the benefits they receive under the Affordable Care Act.
The backlash:"People who are getting access to health care are not on the dole. They are working families... This is America. Certainly, we don't call people who need health care people who are on the dole," said Democratic Senator Patty Murray, per CNN.
Go deeper