Senate votes to punish Russia over election interference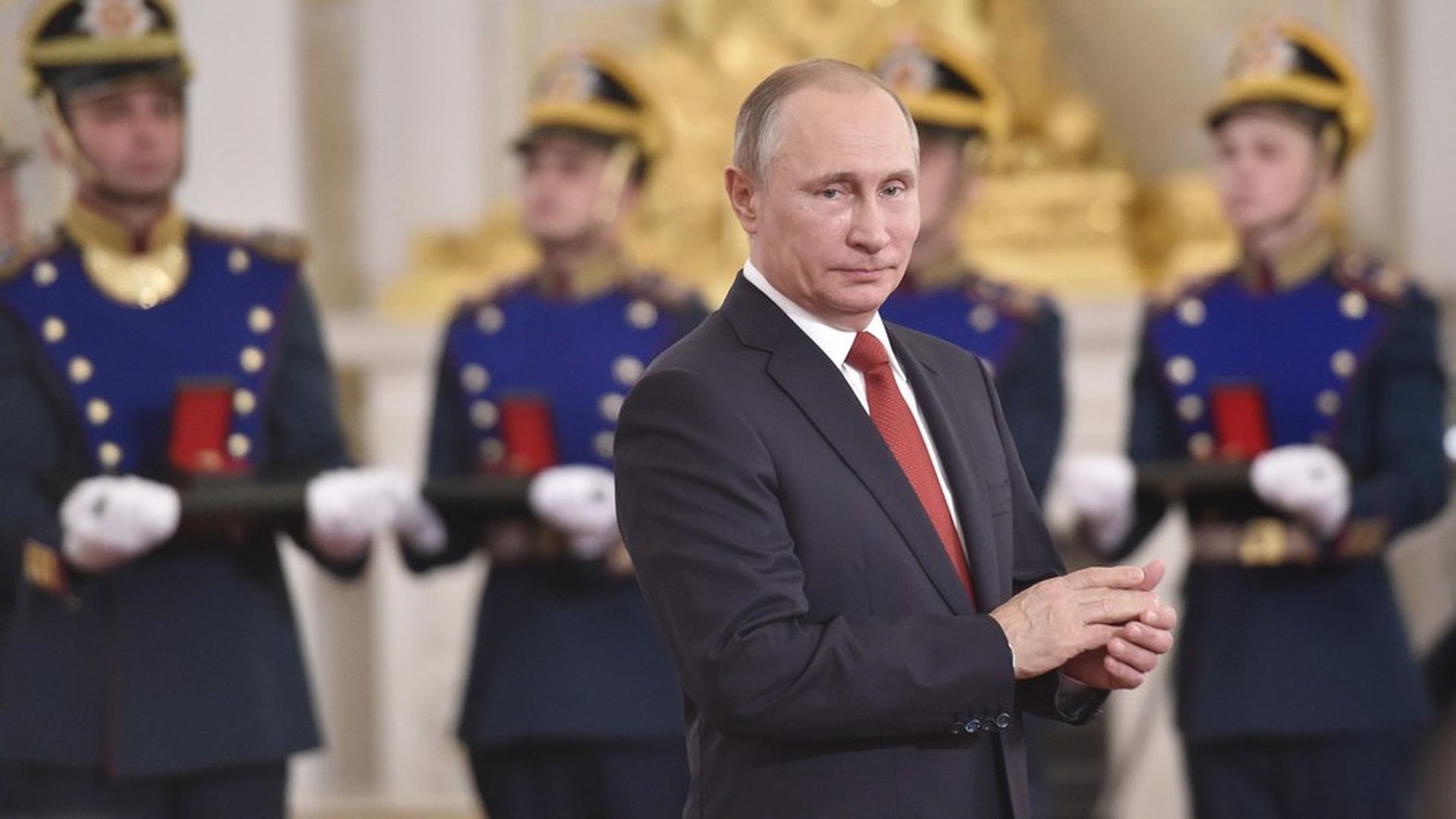 In a 97-2 vote Wednesday, the Senate voted to place new sanctions on Russia over interference in the 2016 election. The measure has been attached to a bill sanctioning Iran for its continued work on developing ballistic missile technology. The two voting against were Republicans Rand Paul and Mike Lee.
The legislation would enable fresh sanctions on entities engaging in "malicious cyber activity on behalf of the Russian government." It would also require Congress to review any attempt by the president to ease or end existing penalties.
Timing: The measure was approved in the Senate just two days after it was announced by leaders of the Senate Banking and Foreign Relations committees, and must now be approved by the House then signed into law by Trump.
Why this matters: The bill is a rebuke to the Trump administration, which many Senators argue has not done enough to punish Moscow for meddling in U.S. politics and around the world.
Go deeper