Senate to send resolution condemning KKK, neo-Nazis to Trump's desk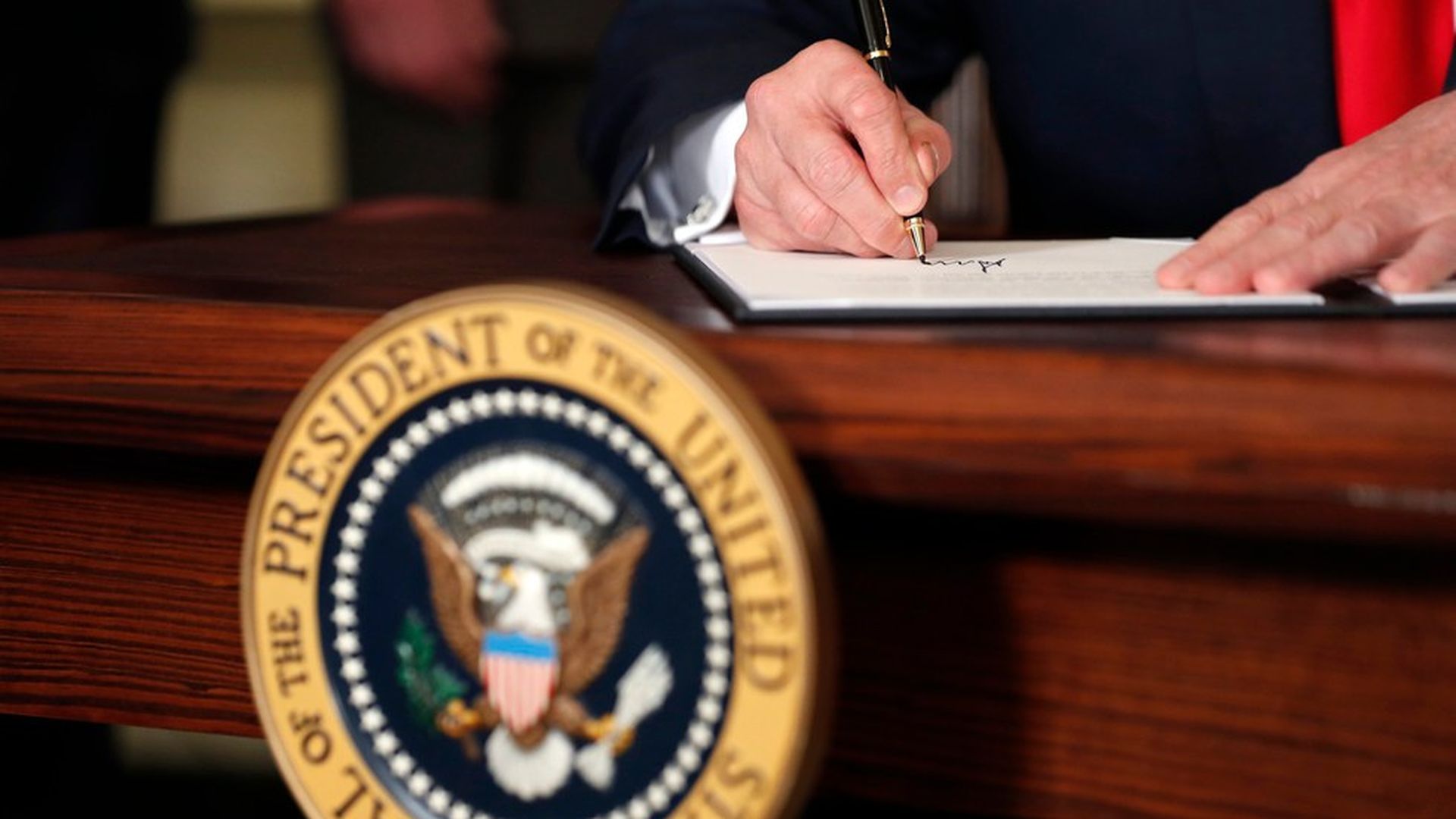 A bipartisan group of senators plans to introduce a resolution that "[rejects] white nationalists, white supremacists, the Ku Klux Klan, neo-Nazis, and other hate groups" and send the document to President Trump's desk, per Politico.
The sponsors: Democratic Sens. Mark Warner and Tim Kaine and Republican Sens. Cory Gardner and Johnny Isakson
The mechanism: The Senate often takes up symbolic resolutions — honoring people on their birthdays, for example — that don't reach the president's desk. However, the senators behind this one have chosen to style it as a joint resolution, meaning it will require Trump's signature.
Why it matters: It forces Trump to go on the record condemning hate groups — something he halfheartedly did in the days after Charlottesville.
Go deeper