Senate Republicans try to flip Trump on Alexander-Murray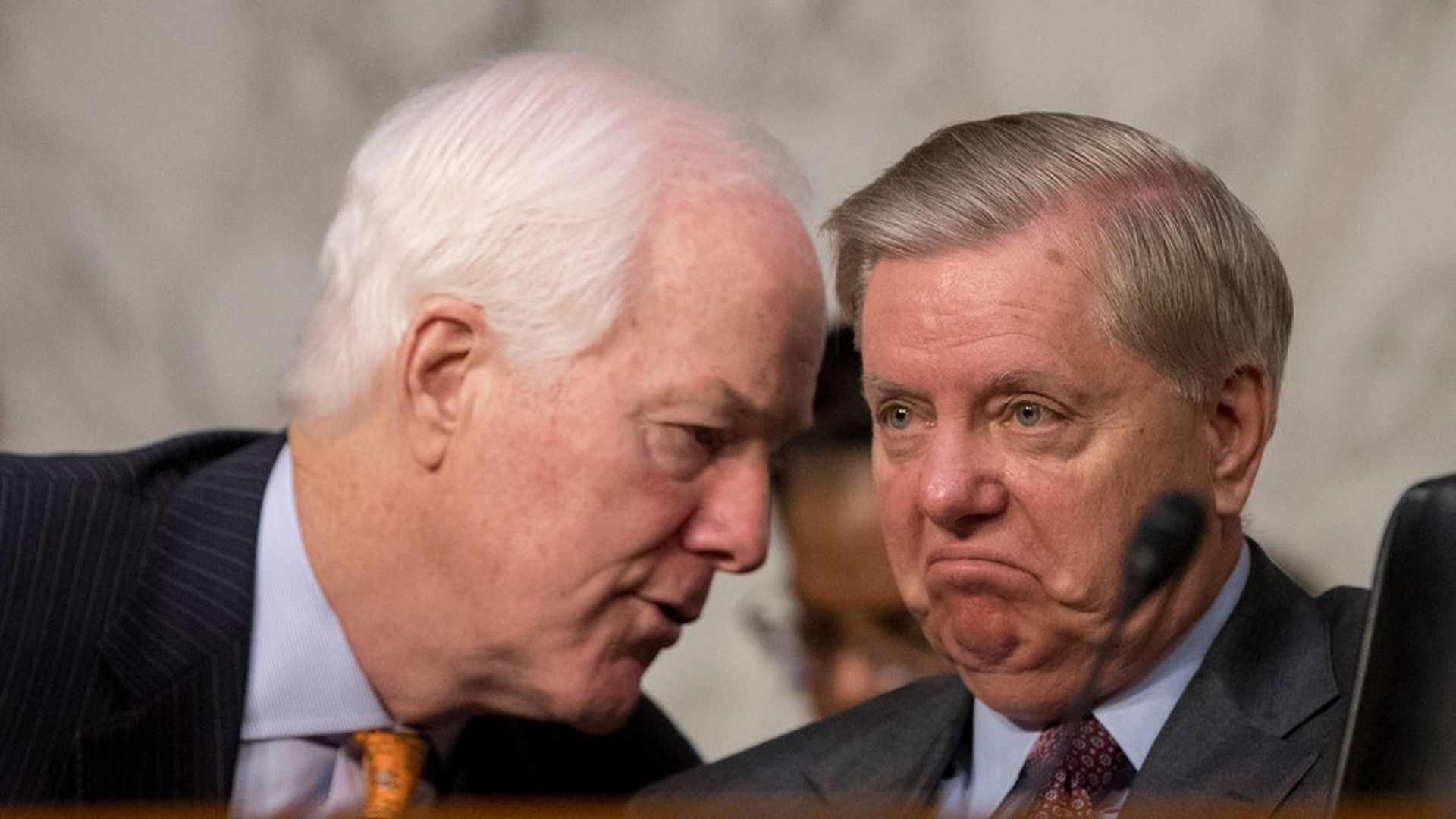 Senate Republicans are urging the president to back the bipartisan Alexander-Murray deal to stabilize insurance markets, Politico reports. The White House said Wednesday that Trump does not support the bill in its current form.
What they're saying:
Sen. Lindsey Graham told Trump, "You can't save Obamacare but you can keep the markets from collapsing until we get a replacement, which will be Graham-Cassidy ... I just don't see a transition to Obamacare to a block grant that doesn't require at least a couple years to implement." Trump has said his ultimate goal for health care reform will involve block grants to the states, like the Graham-Cassidy plan.
Sen. Lamar Alexander said he's spoken to the president four times in the last 10 days about his bill.
Sen. John Cornyn said, "I don't think there's any chance of passing it without the president's support."
Sen. John McCain said, "If there's a package that's supported by the majority of the American people and the Congress, then we will pass it," signaling he thinks the president's opposition shouldn't matter.
Go deeper