Senate Republicans searching for way forward on tax bill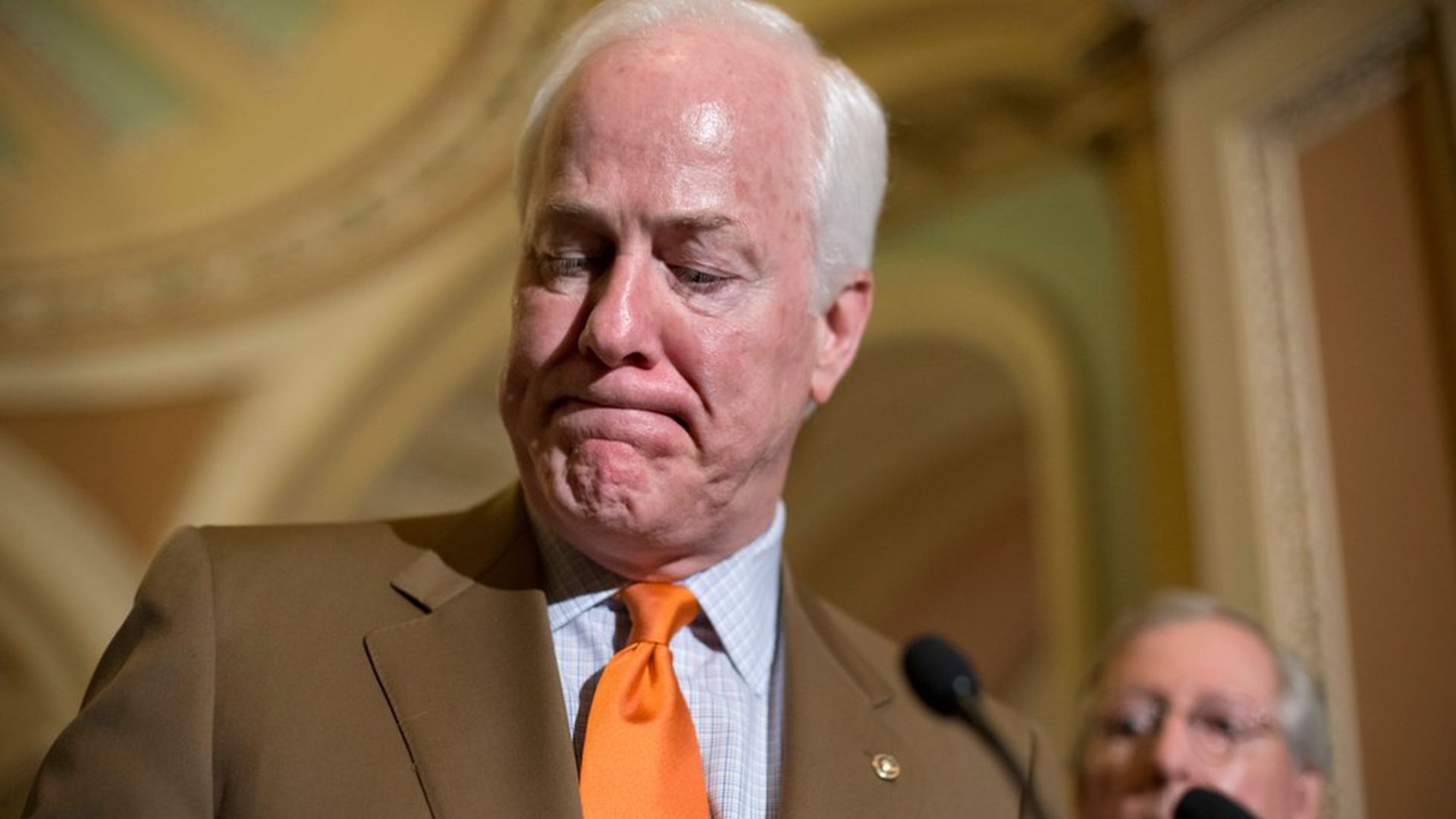 A Republican plan to automatically trigger tax increases or spending cuts if revenue falls short has been shot down.
"It doesn't look like the trigger is going to work, according to the parliamentarian," Sen. John Cornyn told reporters, according to Politico.
Why it matters: A trigger was the way Republicans were going to get members worried about the deficit to back the tax bill. Now Republicans need to find hundreds of billions of dollars to make deficit hawks happy or the bill might die — and many Republicans don't like any other ideas to raise taxes.
Go deeper: Even with economic growth, Senate tax bill adds $1 trillion to deficit
Go deeper