Senate Judiciary Chairman calls on Trump Jr. to testify publicly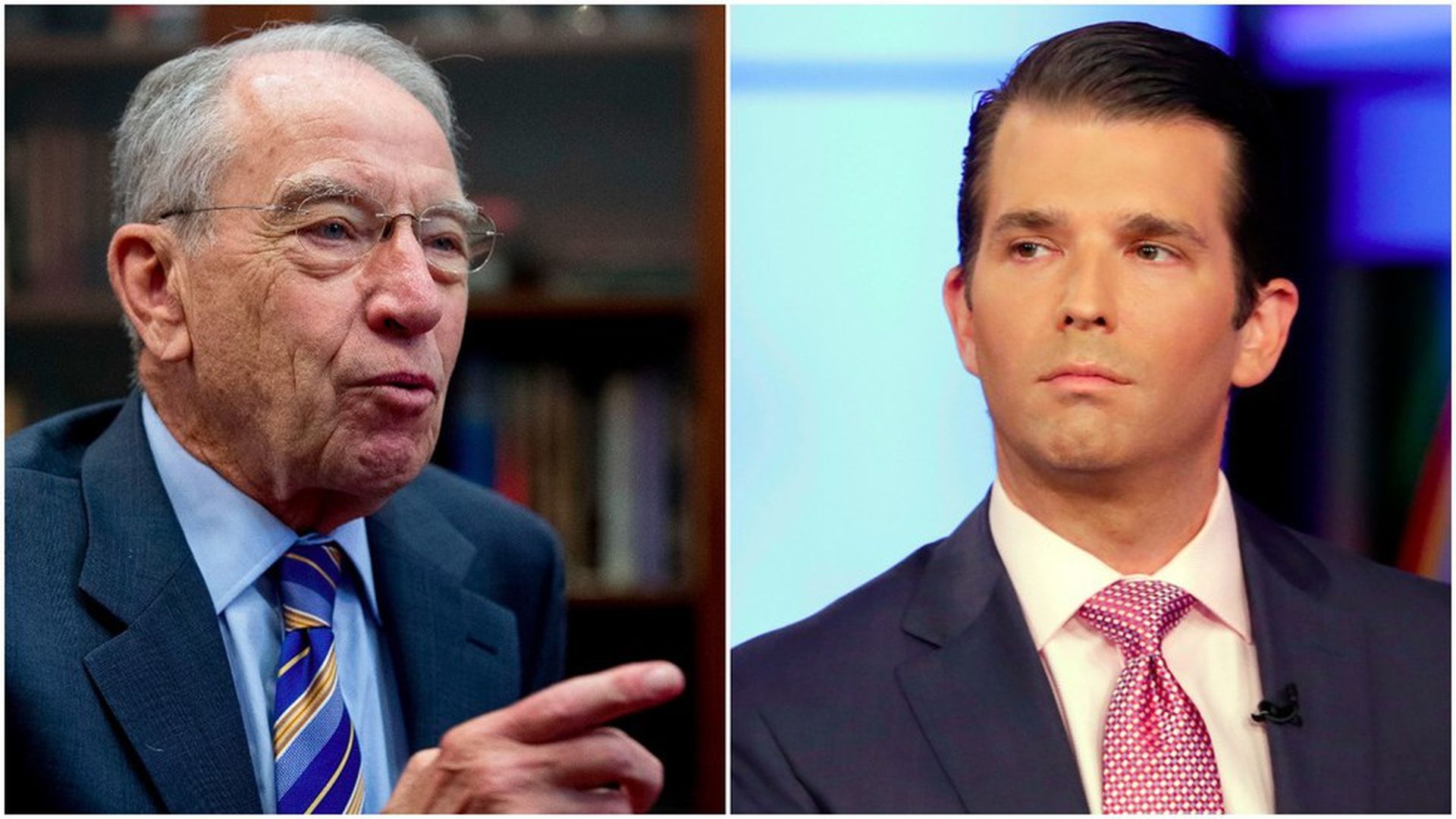 Senate Judiciary Chairman Chuck Grassley (R-IA) told NPR Thursday that he has sent a letter to Donald Trump Jr. asking him to testify in open session before the committee next week, and said he will be subpoenaed if necessary.
Trump Jr. told Sean Hannity Tuesday that he's willing to testify under oath about his June 2016 meeting with a Russian lawyer at Trump Tower.
Yesterday the committee asked Paul Manafort, Trump's former campaign chairman who also attended the meeting, to testify as well.
Go deeper