Senate Intel: Russia probe has "expanded"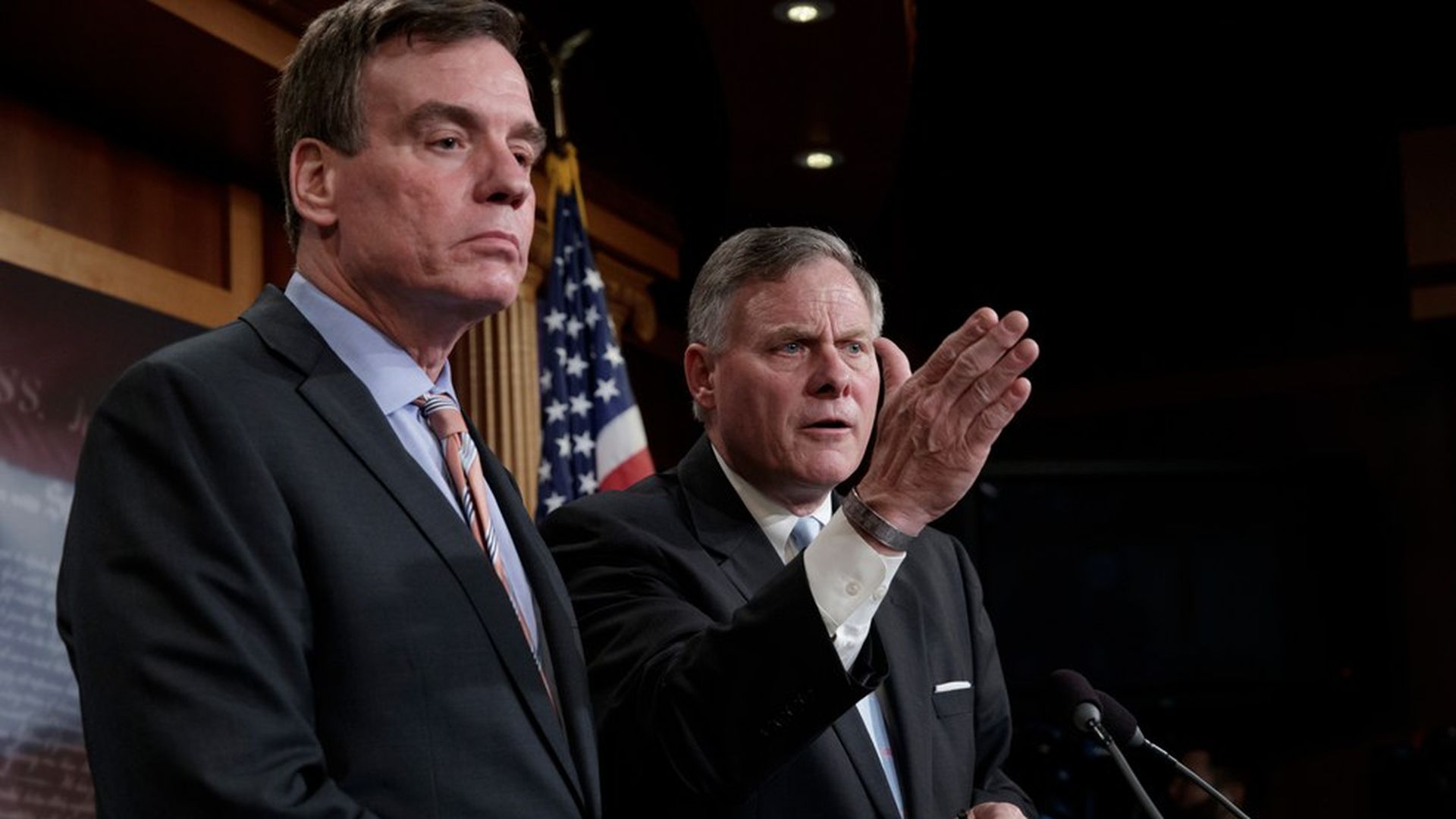 Senate Intelligence Committee chairman Richard Burr (R-NC) and vice chair Mark Warner (D-VA) made it clear Wednesday that they still have a lot of work to do regarding the Russia investigation, including learning more about the extent of Moscow's impact on the 2016 election and whether any Trump campaign members colluded in the interference.
"It's safe to say that the inquiry has expanded slightly," Burr said. He said he still hopes the committee can complete its probe by the end of 2017, but emphasized they must be finished and "make our facts public" prior to the 2018 midterm primaries.
Investigation progress
Burr said the committee has conducted more than 100 interviews over 250 hours, reviewed more than 400 pages of transcripts, and scrutinized more than 1000 pages of classified documents.
"We have interviewed every official of the Obama administration" to learn more about what they saw, what they did, and what they didn't do, said Burr.
Investigation into former FBI director James Comey's memos is over. Burr said the panel "is satisfied that our involvement with this issue has reached a logical end" in relation to Russia probe.
Russian-sponsored ads on social networks: The Russian-financed ads Facebook turned over to congressional panels show that Democratic strongholds like California, New York and Maryland were targeted during the election. Burr said the panel won't release the ads turned over by Facebook or others, but said the companies should feel free to do so themselves.
What they know
Russia successfully hacked Democratic National Committee emails with the intent of making them public.
The 2016 vote tallies are accurate, and in no way will the committee's report overturn the results of the election. "That's how it's gonna stay," said Burr.
Russia tried to "open the door" in 21 states' electoral systems. It took the Department of Homeland Security 11 months to reveal this attempt.
There's a "consensus" that Russians hacked into political files during the 2016 presidential campaign.
What they don't know
If there has been "any hint of collusion": "I won't even discuss initial findings, because we haven't any...we still have a lot of transcripts to go through... there are 25 individuals booked for interviews with this staff this month alone in relation to the Russia investigation," said Burr.
Key quotes
"The Russian intelligence service is determined, clever — and I recommend that every campaign and election official take this very seriously," said Burr.
"There needs to be a more aggressive, whole-of-government approach in terms of protecting our electoral system," said Warner.
"Russian interference was to create chaos at every level," not targeted at the right or left, Burr said. "Given we're standing here 9 months later, it seems they were pretty successful."
Go deeper