Senate Democrats block Price, Mnuchin committee confirmation votes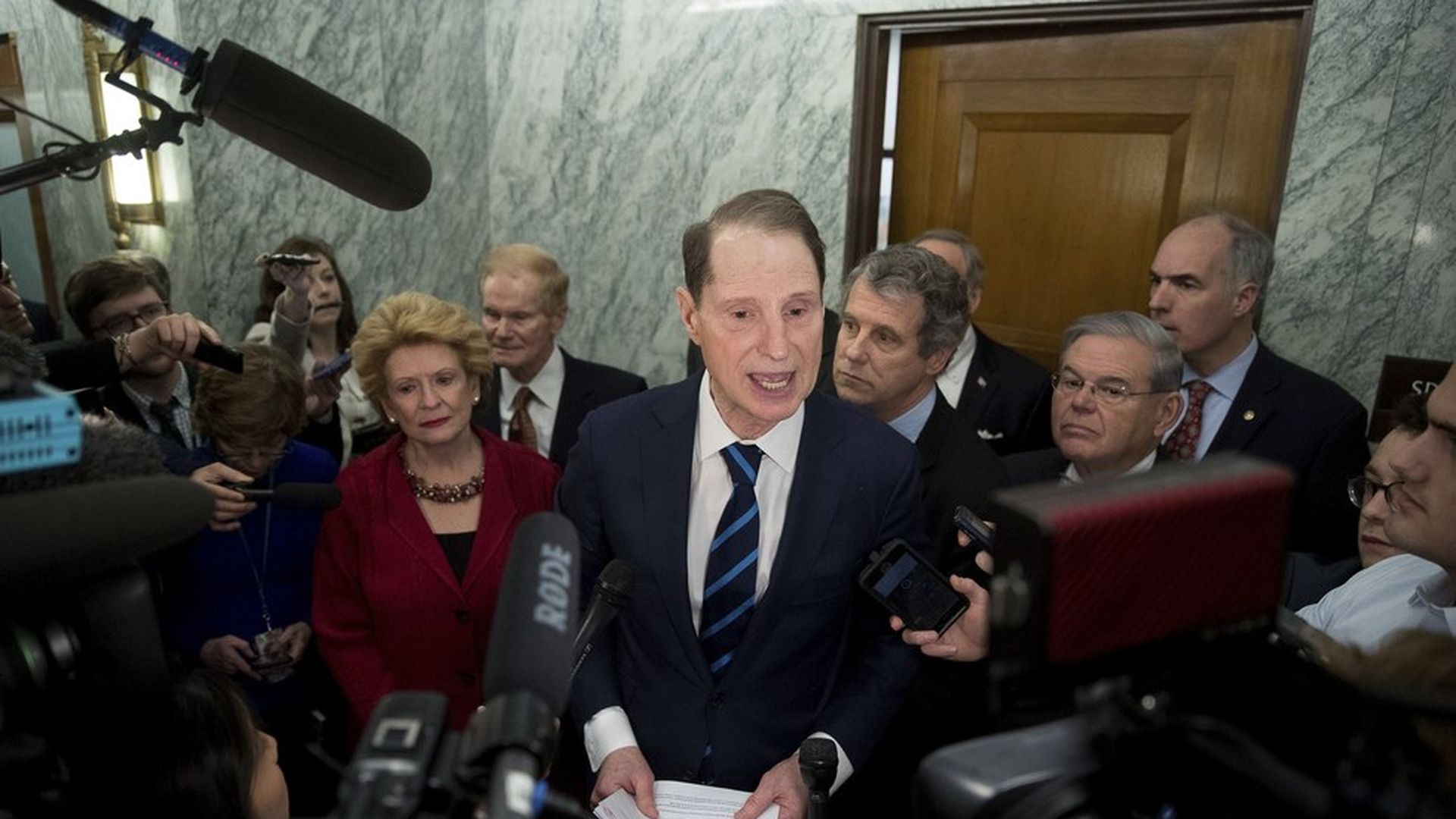 Senate Finance Committee Democrats blocked a scheduled confirmation vote on Health and Human Services nominee Tom Price this morning, refusing to enter the hearing room until they get answers to their questions about Price's stock purchase in an Australian biotechnology company. Committee rules require at least one member of the minority to be present to hold a vote.
"At a minimum, I believe the committee should postpone this vote" and have an opportunity to talk to officials at the biotech company, Sen. Ron Wyden, the top Democrat on the committee, told reporters. He said they'll be willing to move forward on Price and Treasury nominee Steven Mnuchin only after their questions are answered — especially on Price, whom Wyden suggested hasn't been "straight" with the committee.
Democrats became furious after the Wall Street Journal reported Monday that Price got a privileged offer to buy stocks in Innate Immunotherapeutics at a discount, which is not what he testified at his confirmation hearings.
Republicans angrily condemned the move. Chairman Orrin Hatch called it "beneath the dignity of this body," saying that while Democrats might not like the nominees, the appropriate response is to vote no.
Go deeper