Senate bill updated to include new coverage incentive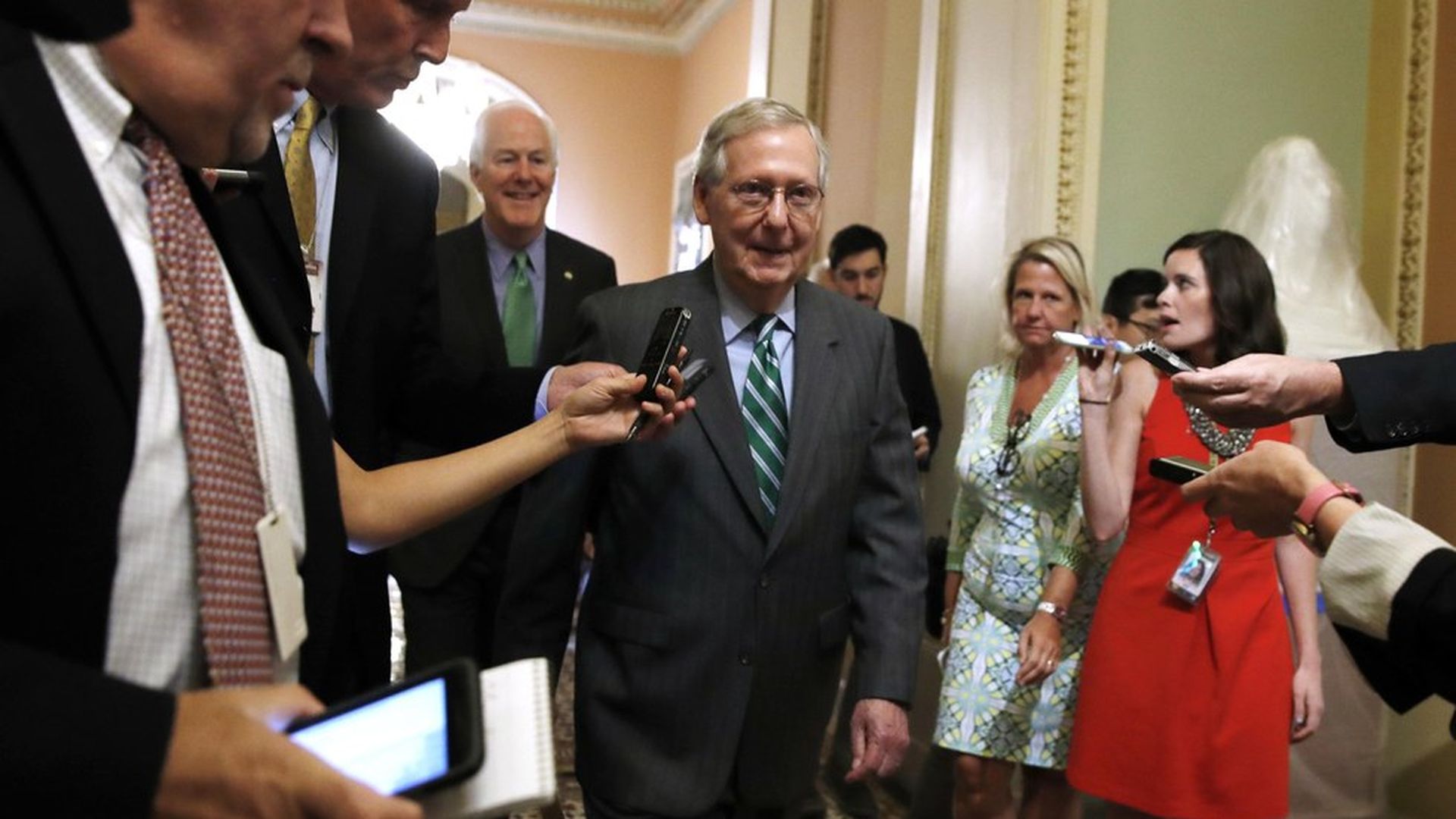 Senate Republicans released an updated version of their health care bill this afternoon that adds a provision to encourage people to stay insured, since the bill would repeal the Affordable Care Act's individual mandate. The "continuous coverage" provision would make people wait six months for coverage if they had more than a 63-day lapse in health insurance the previous year. The new text also includes technical changes.
Why it matters: Senate Republicans had always intended to add the provision, as we reported in Friday's Vitals. Health insurers want it, because they don't want people waiting until they're sick to sign up for coverage. But it's likely to draw protests, because people with health problems sometimes have lapses in coverage for reasons beyond their control.
Go deeper