Sen. Cochran postpones his return to Washington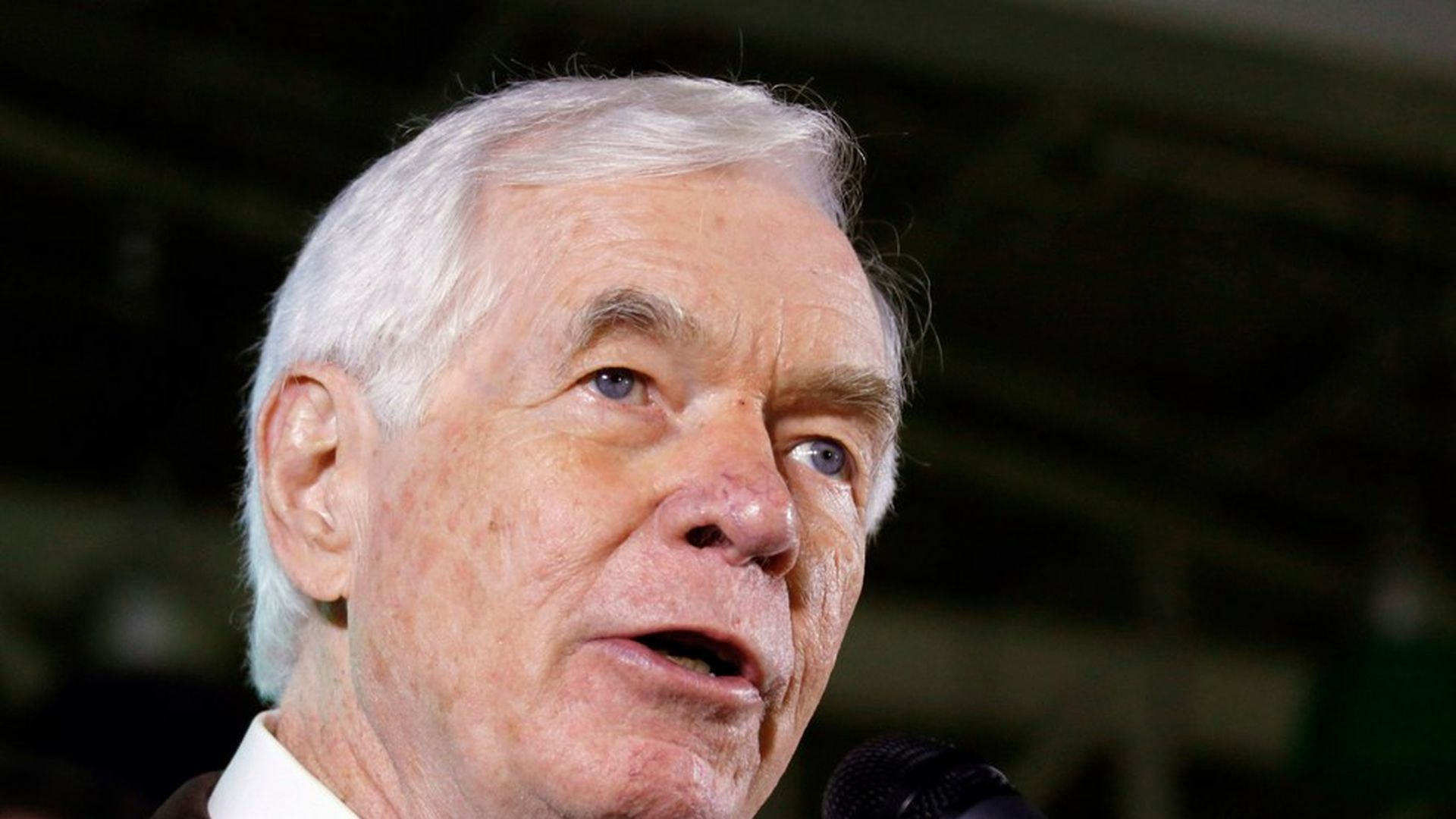 Sen. Thad Cochran's office announced this morning that a urinary tract infection would postpone his planned returned to Washington after a period of illness at home in Mississippi. Cochran's office said he'd be back in the Senate "when his health permits."
Why it matters: The Senate GOP wants to pass a budget resolution this week that would allow its tax plan to pass the chamber with a simple majority. However, not all Senate Republicans are publicly on board with the budget resolution yet, so Cochran's absence will make the expected vote even tighter given the GOP's slim 52-vote majority.
Go deeper