Self-debunking Keystone Cops Scenario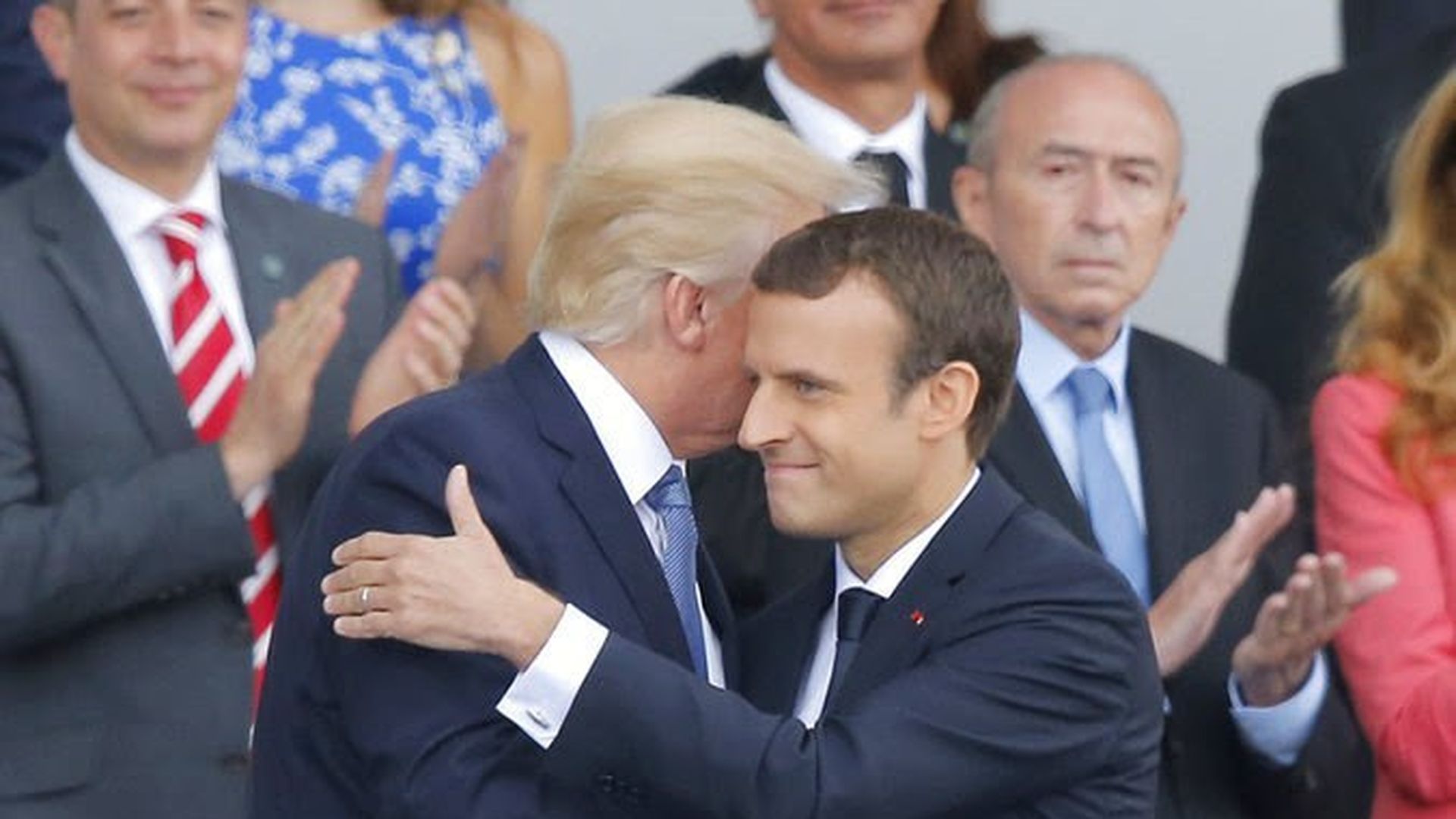 A seasoned Republican operative told me that when you're working on a campaign and you get an email that says something like "part of Russia and its government's support for Mr. Trump," the response is obvious
"I'd stop reading right there," the operative said. "I'd print it out and walk it over to the counsel's office."
That's why so many Republicans downtown and on Capitol Hill have tried to avert their gaze from "the Russia stuff" by relying on the Keystone Cops Scenario — that this was all incompetence and inexperience: These guys just didn't know what they were doing, and were acting the way they do in business.
But the Keystone Cops Scenario fell apart yesterday. Don Jr. had told Fox's Sean Hannity on Tuesday, regarding the Russia meeting at Trump Tower: "This is everything. This is everything."
But it wasn't. As AP and others reported yesterday: "A prominent Russian-American lobbyist and former Soviet military officer said he was at [the] meeting between a Russian lawyer and ... Trump's son, son-in-law and campaign chairman last year."
Rinat Akhmetshin, the Russian-American lobbyist, "said he recognized Kushner and Trump Jr. He also said he recognized Manafort ... He said there were others in the room but he didn't know them."
Asked about the meeting on Air Force One on Wednesday night, Trump told reporters he "only heard about it two or three days ago." The N.Y. Times had broken the story the previous Saturday. That's four days.
Remember what may turn out to the be most important two paragraphs of the week, on the front page of Wednesday's Times:
"As Air Force One jetted back from Europe on Saturday, a small cadre of Mr. Trump's advisers huddled in a cabin helping to craft a statement for the president's eldest son, Donald Trump Jr., to give to The New York Times explaining why he met last summer with a lawyer connected to the Russian government. Participants on the plane and back in the United States debated how transparent to be in the statement ...
"Ultimately, the people said, the president signed off on a statement from Donald Trump Jr. for The Times that was so incomplete that it required day after day of follow-up statements, each more revealing than the last."
Last night on CNN, Anderson Cooper asked one of President Trump's lawyers, Jay Sekulow, about "the ethical kind of moral argument, is it right to have had this meeting." Sekulow replied: "I think we're making a lot about something that generally is not very significant. Whether there was eight people there or nobody."
Sekulow, who'll be on all five Sunday shows, later made a point we'll probably hear a lot of:
"You know what word I want to go on? Here is what word I want to go on. What statute is being violated here? Because at the end of the day, I keep saying this: This is interesting, and I understand why you're covering it. But the fact is no legal violation for the meeting. The meeting itself is not a violation of the law."
Be smart: The Trumps will try to move the discussion to questions of narrow legality. But when you're running for President or running the country, that's not the only standard.
Go deeper