Secret Service tightens WH security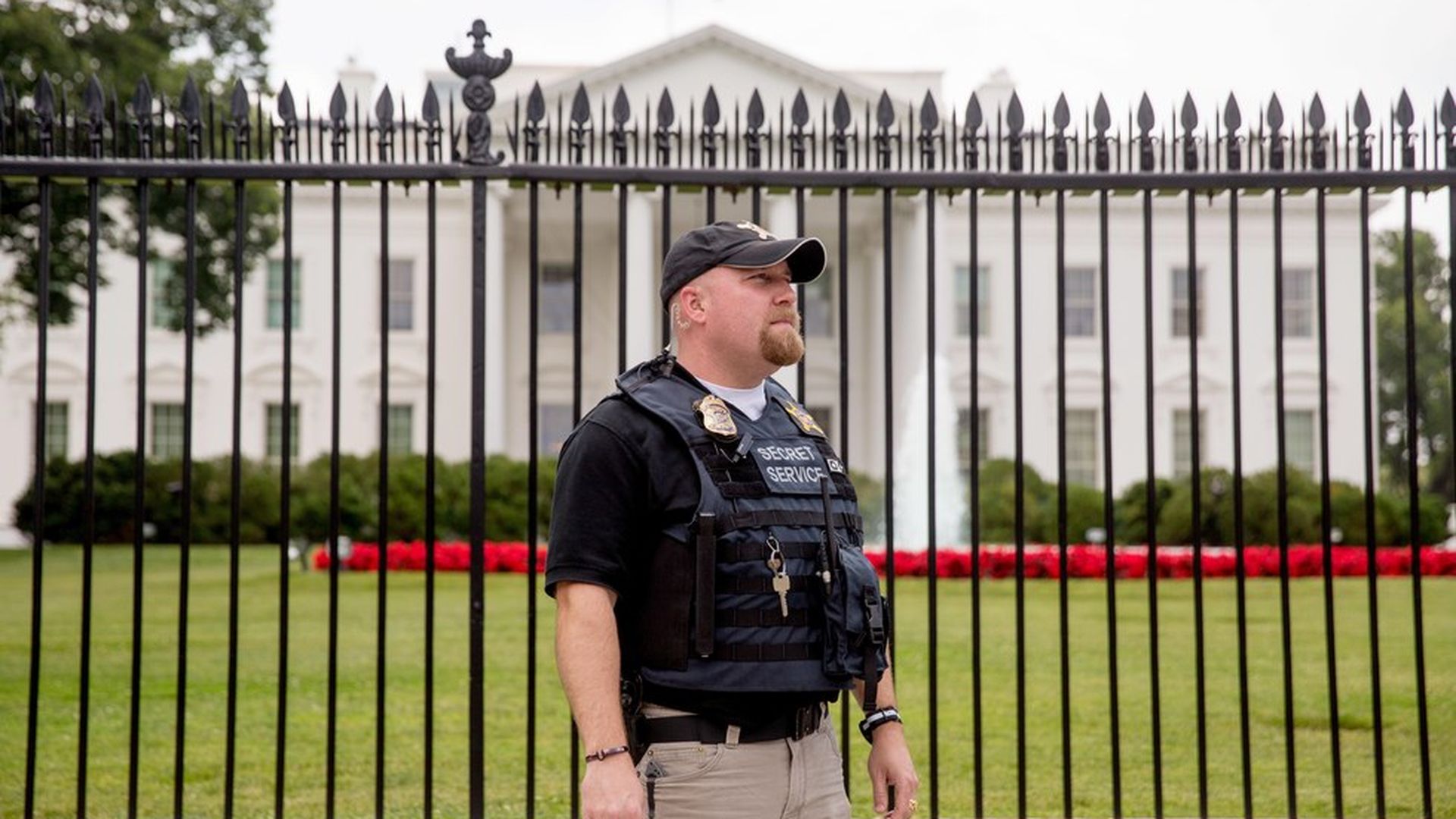 After a series of embarrassing jumper incidents, the Secret Service announced that the sidewalk along the White House south fence closed permanently at 11 last night, WTOP and other outlets reported:
What changed: "Since 2015, the sidewalk and park land between the south fence and E Street Northwest, between West Executive Avenue and East Executive Avenue, has been closed between 11 p.m. and 6 a.m. daily." Now it's permanent.
The new look: Secret Service Communications Director Cathy Milhoan told WTOP that the plan was to create "space between the fence and people." When people stood right up to the fence, "it limited our ability to identify and respond to potential hazards."
The new restriction "won't require building any new physical barriers ... The existing barriers simply won't be opened in the daytime hours."
The context: "Milhoan said the move wasn't in response to any specific incident ... Last month, a man jumped the White House fence and spent 17 minutes on the grounds while ... Trump was inside."
The spin: "Milhoan said that people who wanted to see or photograph the iconic view of the White House from the south would still be able to get it — just about 25 yards back, across E Street by the Ellipse."
What's next: "A higher fence around the White House was approved earlier this year ... [T]he project will go out to bid later this year, and construction is slated to begin next year."
Go deeper