Secret Service says it doesn't have Trump tapes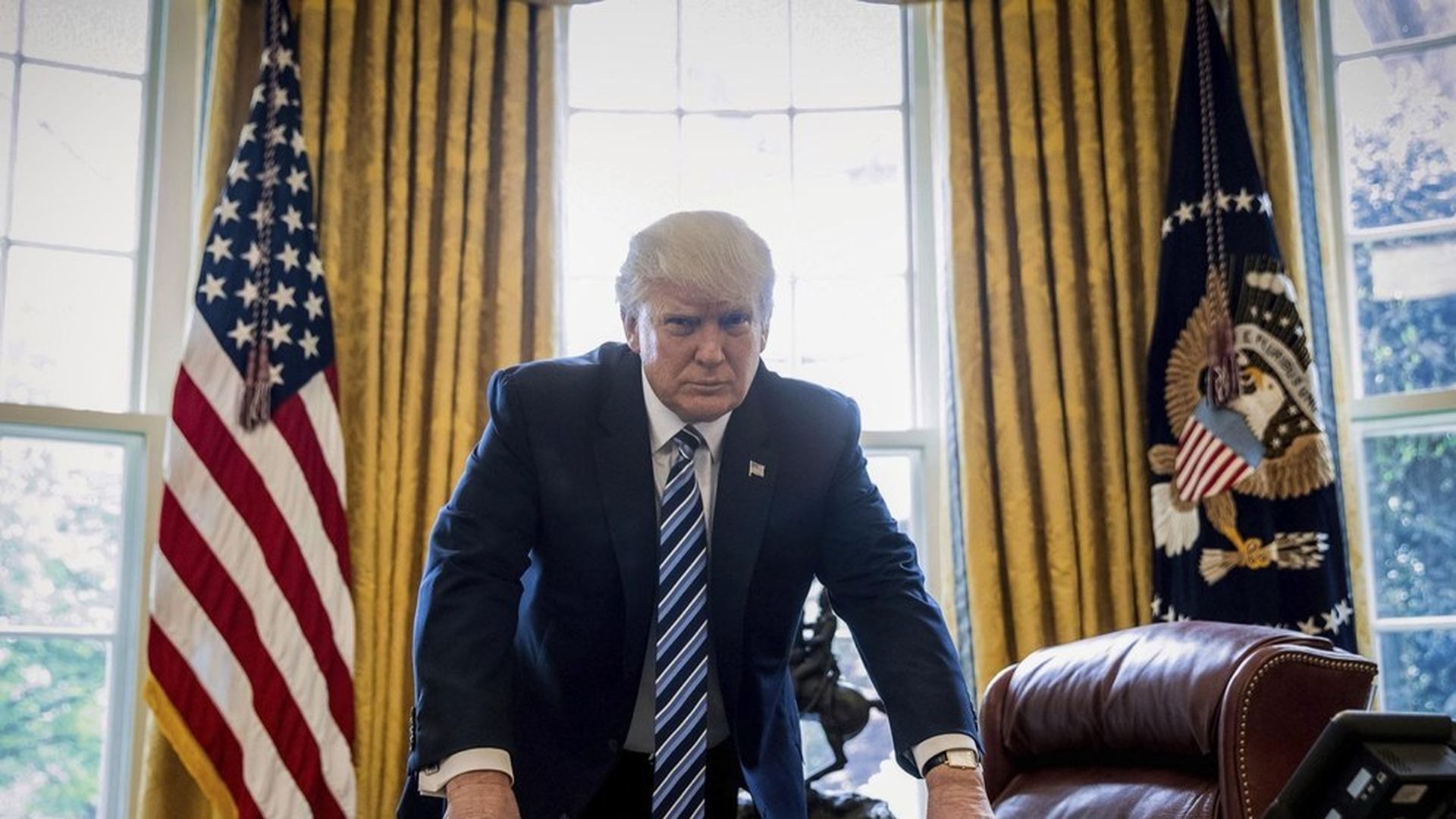 The Secret Service does not possess any tapes or transcripts of tapes recorded by President Trump, according to the agency's response to a Freedom of Information Act (FOIA) request from the Wall St Journal.
Why they asked the Secret Service: They maintained prior recording systems in the White House, perhaps most infamously the Oval Office equipment used by Richard Nixon.
Worth considering: Assuming the tapes exist, they'd likely fall under the Presidential Records Act. But the National Archives told the WSJ that presidential records of any current administration can't be obtained by a FOIA request while a president is still in office.
What's next: Trump has said he'll make an announcement soon about whether he taped conversations with James Comey, and Sean Spicer echoed that pledge in Monday's briefing.
Go deeper