Scoop: Trump plans summit with tech titans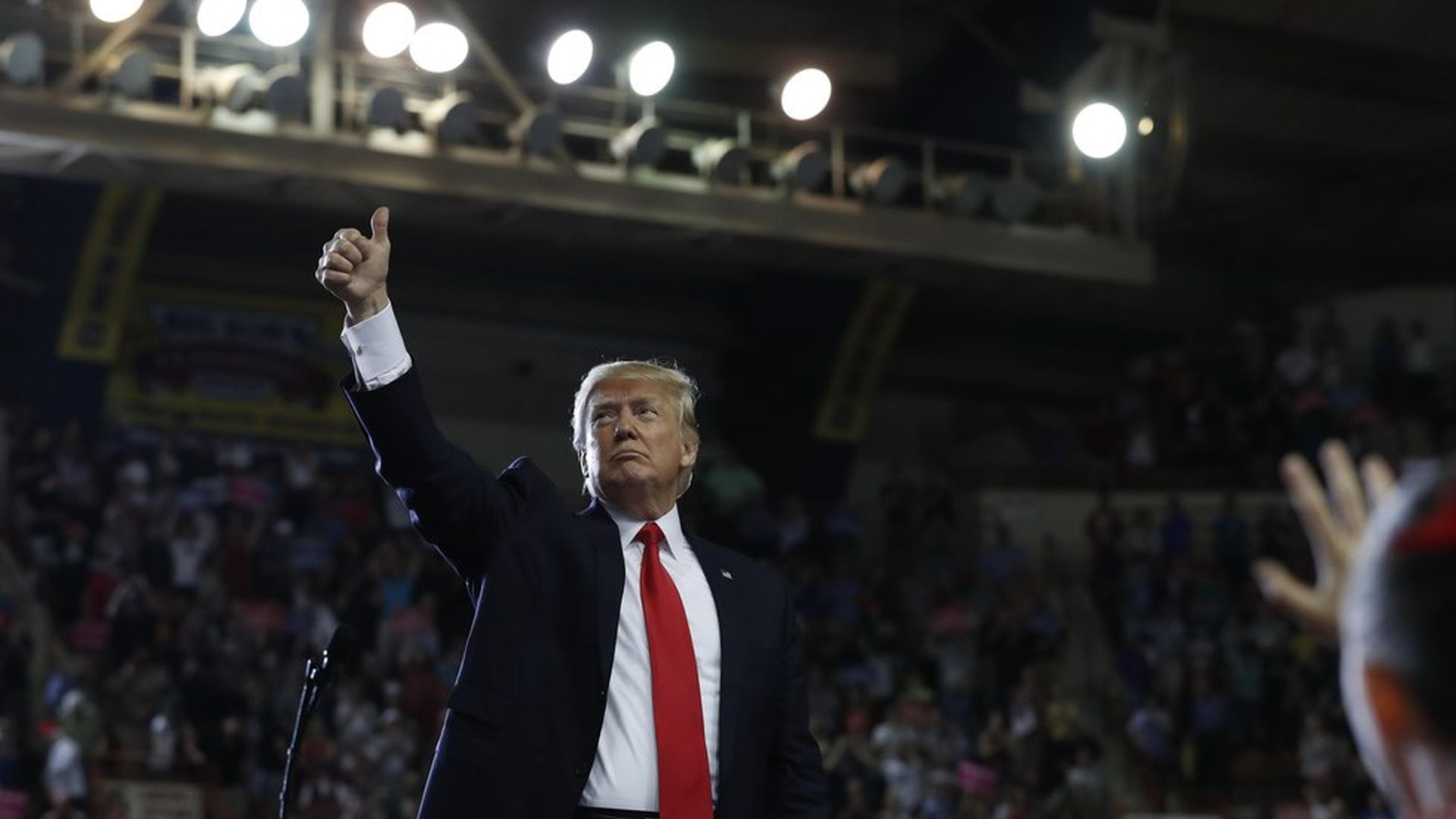 First in Axios AM ... President Trump is establishing an American Technology Council to help the government deliver better digital services. The administration is bringing big names from the Silicon Valley to the White House in early June, to try get ideas and cooperation from a group that has been skeptical.
What it does: Officials say the new council is part of the efforts by Jared Kushner's White House Office of American Innovation to unite the government with private-sector ideas to solve long-term problems. The ATC will coordinate strategy with other departments and agencies, and funnel advice to Trump.
Why it matters: The White House will announce the council today as part of an effort to show it's thinking ahead to the next 1,000 days — the rest of the term (actually 1,361). The innovation office wants to take what it learned in the first 100 days and turn it into action.
The summit: About 20 leading tech CEOs will spend half a day in working sessions. We're told a few tech titans have indicated a willingness to participate. The CEOs have to worry about blowback from their workforces, so dealing with this administration will always be delicate. But we're told some have shown excitement about the bipartisan issue of modernizing government.
The backstory: Modernizing government IT has been a passion project of Kushner's. The council will be run by two of Kushner's lieutenants, Chris Liddell and Reed Cordish, assistant to the president for intra-governmental and technology initiatives. Liddell — the White House director of strategic initiatives, and former CFO of Microsoft and GM — will be the council's director.
Between the lines: Kushner has a stunningly broad portfolio, and is building a formidable internal team.
FYI: In addition to Kushner, Liddell and Cordish, members of the ATC include the President, who is chairman; the Vice President; SecDef; Secretary of Commerce; Secretary of Homeland Security; Director of National Intelligence; OMB Director; Director of the Office of Science and Technology Policy; and U.S. CTO.
Go deeper