Scoop: Trump group gives Heller a 2nd chance on health bill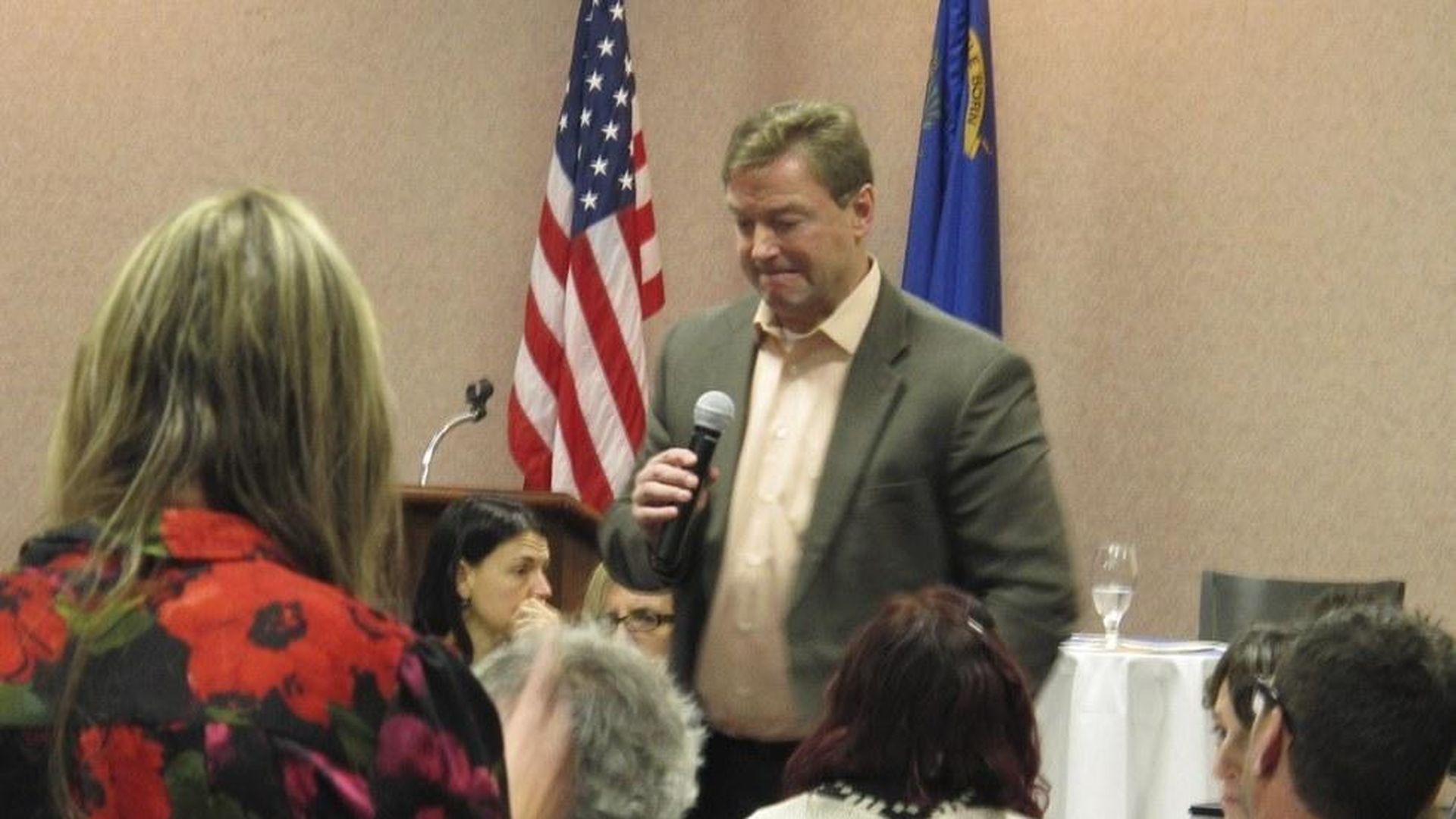 Many Republicans wondered this weekend if it made sense for America First Policies, the outside group backing President Trump, to run attack ads against Sen. Dean Heller (R-Nev.) for wavering on healthcare, when his vote is desperately needed.
"Does Trump team think it's smart to attack the most endangered GOP senator, from a state Trump lost?" asked a longtime lion of the GOP. "This is the second dumbest thing Trump has done since firing Comey."
Well, Axios has learned that the group is giving Heller a chance to modify his blast at the bill, before unleashing an advertising attack in his home state.
The backstory: After Heller announced his surprise opposition to the Senate bill on Friday, the group said it planned a seven-figure buy in Nevada.
The drama: The attacks have not begun — and won't, if Heller retreats. The group could follow what it did with some wavering House members, and run ads of encouragement rather than opposition.
A Republican operative: "The content of the ad is really up to Senator Heller ... If [moderate] Congressman [Tom] MacArthur and [conservative] Congressman [Mark] Meadows can work together in the House to get to yes, I'd like to think Senator Heller could work with Leader McConnell to get to yes."
The arsenal: Phone banks that connect constituents with senators' offices are being run by America First Policies in the states of eight wavering senators: Ohio, Kentucky, Utah, Texas, Maine, Wisconsin, Louisiana and Alaska.
The longer game: Looking ahead to 2018, the group is running cable ads against Democrats in these eight states, starting this week: Michigan, Ohio, Montana, North Dakota, Virginia, Missouri, Indiana and West Virginia.
Go deeper