Scoop: Trump enlists family, Cabinet, Congress in opioid response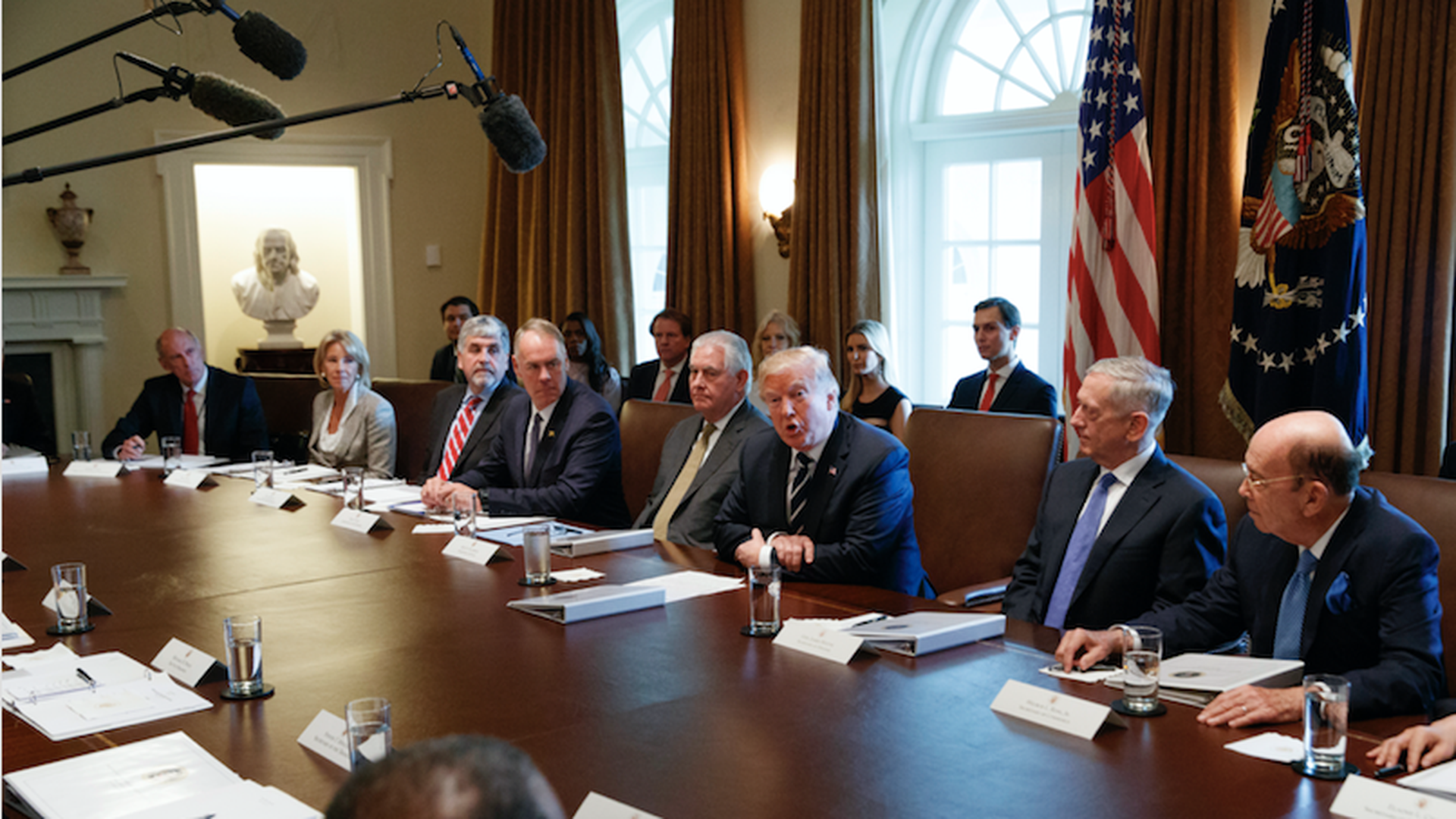 The Trump administration this week will make its official declaration of the opioid crisis as a national public health emergency, and President Trump will speak Thursday on combating the epidemic.
The big news: Trump will sign an executive document directing Cabinet agencies to take actions addressing the crisis, a top administration official tells us.
More details:
We're told this will be an administration-wide effort that includes Melania Trump, who last month held a White House roundtable on opioid abuse. Ivanka Trump has also spoken on the subject.
The administration is working on a massive advertising and public-relations campaign to reach Americans.
Congress will be involved because there will be requests for funds. The administration response has been questioned on Capitol Hill.
Why it matters: The New Yorker's Margaret Talbot — who wrote a memorable piece about heroin in West Virginia, "The Addicts Next Door" — writes in this week's issue that Trump's upcoming moves are "a welcome, but belated, response to a problem that has been growing inexorably for nearly two decades."
"For all the coverage the opioid epidemic has received, the reaction to it has been consistently muted. No group of activists quite as angry and eloquent as ACT UP has emerged to make the crisis an urgent priority."
Opioids kill more than 50,000 Americans a year, 10,000 more than AIDS did at the peak of that epidemic.
"Something about the nature of this epidemic delayed the sense of calamity. As the coroner of Montgomery County, Ohio, has said, it's a 'mass-casualty event,' but one played out in slow motion."
Be smart: The opioid crisis has hit hard in Trump country — rural areas, and economically depressed white communities. For Washington, it's been out of sight, out of mind for too long — and a reminder of the blinders we have in the bubbles, which also delayed recognition of Trump's heartland strength.
Go deeper