Scoop: Hot book by constant West Wing visitor Michael Wolff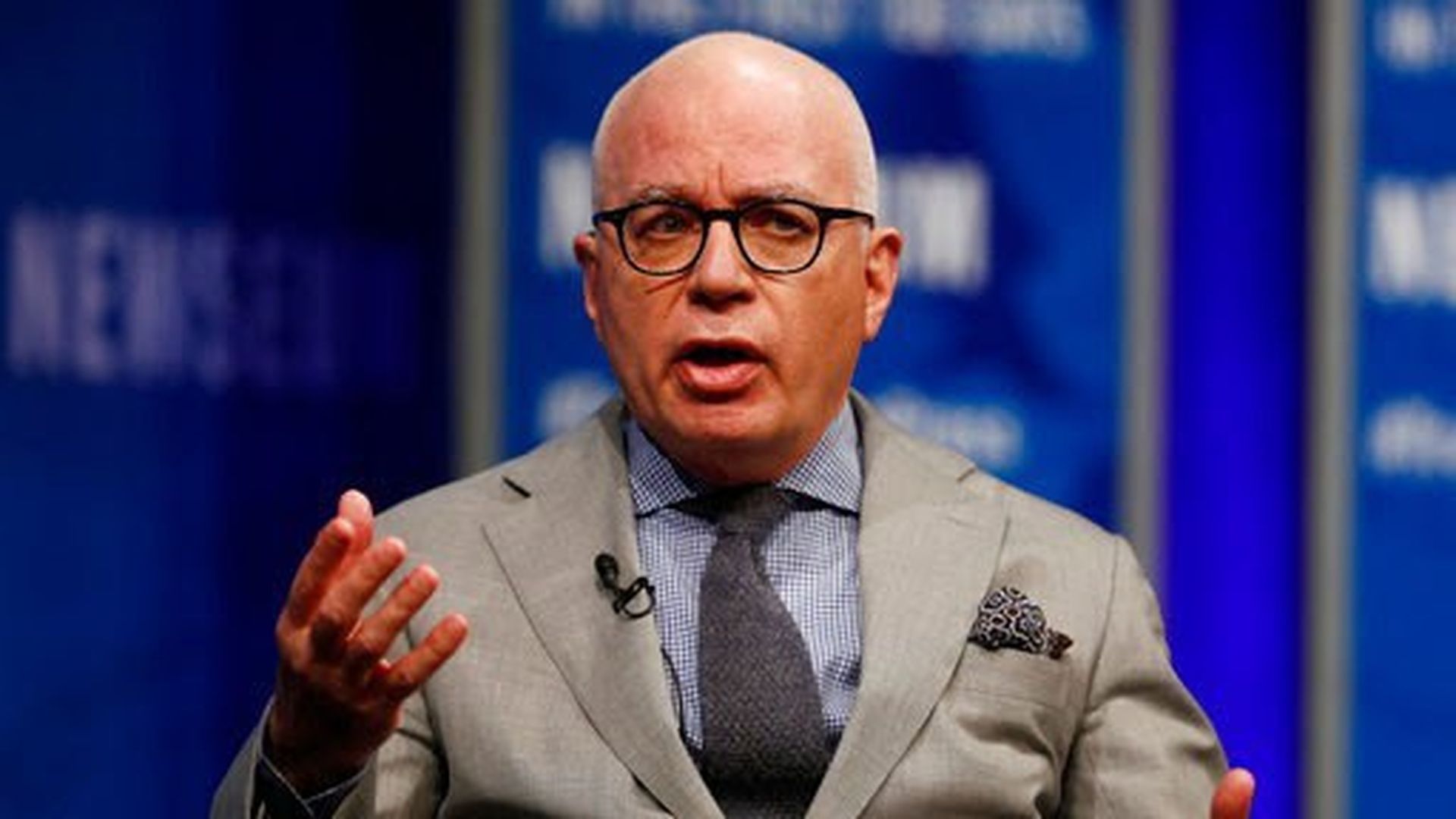 Best-selling author Michael Wolff has spent months inside President Trump's West Wing (often unsupervised!), listening to senior officials pour out real-time accounts of their internal battles, maneuvering and frustrations. The result is a juicy, explosive book, "Fire and Fury: Inside the Trump White House," to be published Jan. 9 by Henry Holt.
What we're hearing: My conversations with the West Wing show there's already a frenzy inside to figure out who told Wolff what. Wolff tells me key players have been barraging him with calls, trying to figure out what his sources said about them: "It's the fundamental dynamic of this White House — people divided against each other."
From a forthcoming release: "Based on more than 200 interviews with the president, most members of his senior staff, and many of the people they in turn spoke to, Wolff shows how Trump and his team careened from one crisis to the next during the administration's first nine months."
Wolff, who lives in New York and has known Trump for years, talked to nearly everyone, resulting in what the publisher calls "searing, intimate portraits" of Steve Bannon, Jared Kushner, Ivanka Trump, Reince Priebus, Sean Spicer, Kellyanne Conway, Gary Cohn, Stephen Miller, Dina Powell, Hope Hicks and more.
Wolff — the author of six prior books, including the bestselling "Burn Rate" and "The Man Who Owns the News," a Rupert Murdoch biography — said the minute Trump threatened "fire and fury" on North Korea, he knew that was the title.
The theme: "Many of Trump's closest advisers were politically inexperienced and untested; from the start, bitter rivalries if not open warfare paralyzed the new presidency. And at the center of the White House was Trump himself: impulsive, fiery, and wholly new to the world of politics."
Wolff: "The United States is in the midst of the most intense political storm since Watergate."
Wolff's best quote: "Perhaps not since the Tudors has palace intrigue been so corrosive and lethal, nor the king so volatile and so in need of instant gratification."
Stephen Rubin, Holt's president and publisher, today will announce the book, edited by John Sterling, editor at large for Macmillan. Rubin acquired North American rights from Andrew Wylie of The Wylie Agency.
Go deeper