Scoop: BuzzFeed going public in 2018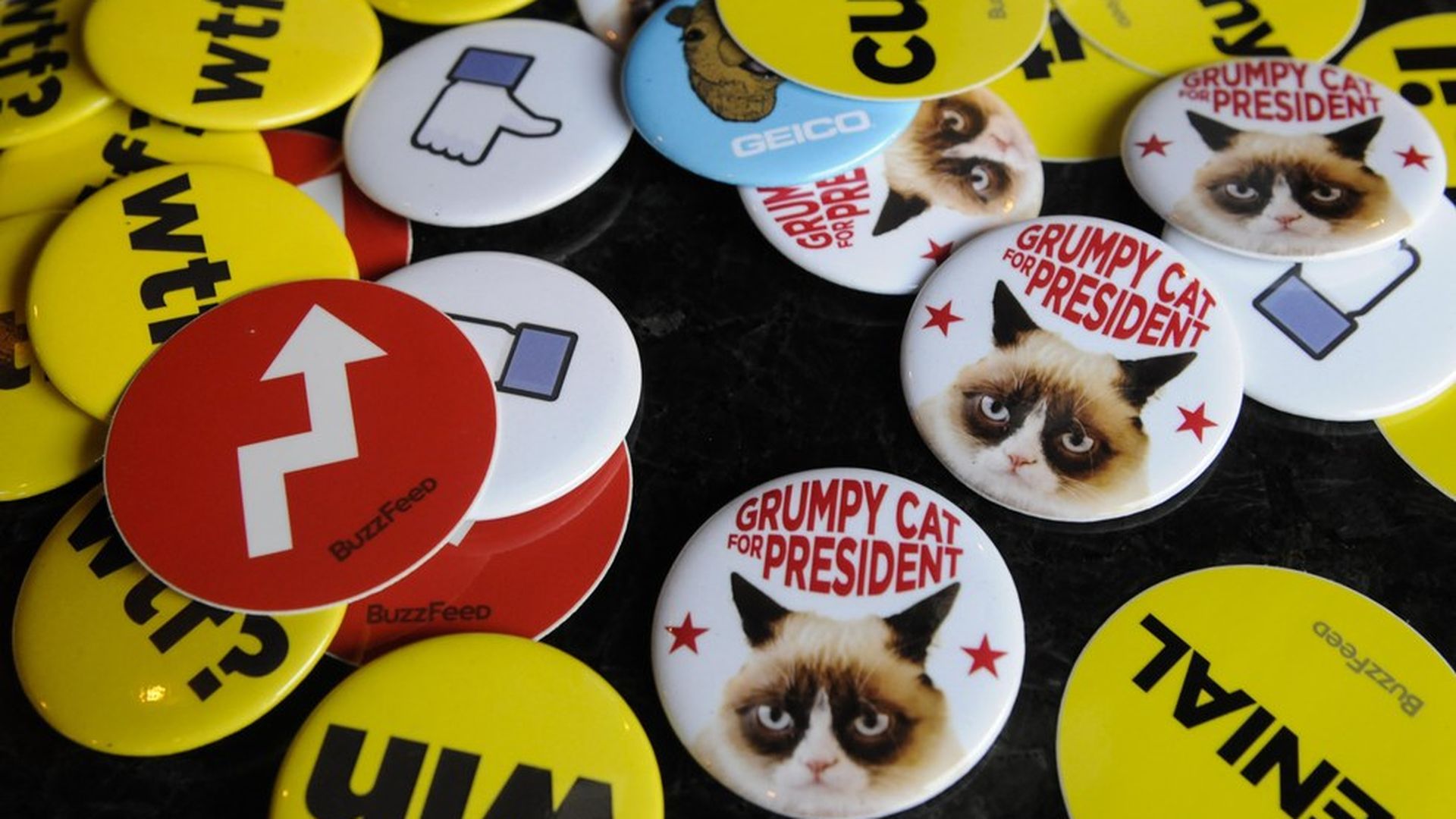 With a blinding spotlight on Snap's IPO, viral powerhouse BuzzFeed is quietly making preparations to go public in 2018, industry sources tell me. OMG!
The widely (and poorly) copied BuzzFeed, which began as a "great cat site" and now has foreign correspondents and a massive BuzzFeed Motion Pictures studio in L.A., mastered the art of sharable content and became a defining brand of the Internet age.
The pitch: BuzzFeed, with news and entertainment divisions, styles itself as a media-tech company with "the innovation obsessed culture and structure of a venture-backed tech company": "We are best known for exploding watermelons, The Dress, Tasty, award-winning news investigations, quizzes, and lists."
The strategy: BuzzFeed CEO Jonah Peretti has turned down past offers from media companies, and has long planned to go public.
Peers: The Big Four of modern digital content companies are BuzzFeed, Vox, Vice and Group Nine Media (millennial-focused online publishers Thrillist, NowThis, The Dodo and Seeker).
All have partnered with traditional media companies: NBC invested in BuzzFeed and Vox (and is an investor in Axios), Disney invested in Vice, and Discovery invested in Group Nine.
"Vice wants to sell," a top industry source said.
What we're watching: Quartz — an Atlantic Media property which, rumor has it, almost sold to Japan's Nikkei a while back — also looks like it might be spiffing up for a possible buyer. Crain's reported this week that the site, designed for the global business class, has turned a profit, earning $1 million in 2016 revenue of $30 million. There have been lots of stories about its financial performance and potential of late — and all seem aimed at attracting possible suitors.
Note: BuzzFeed is backed by Lerer-Hippeau, which also invested in Axios.
Go deeper