Scientists begin to study how mental illness evolved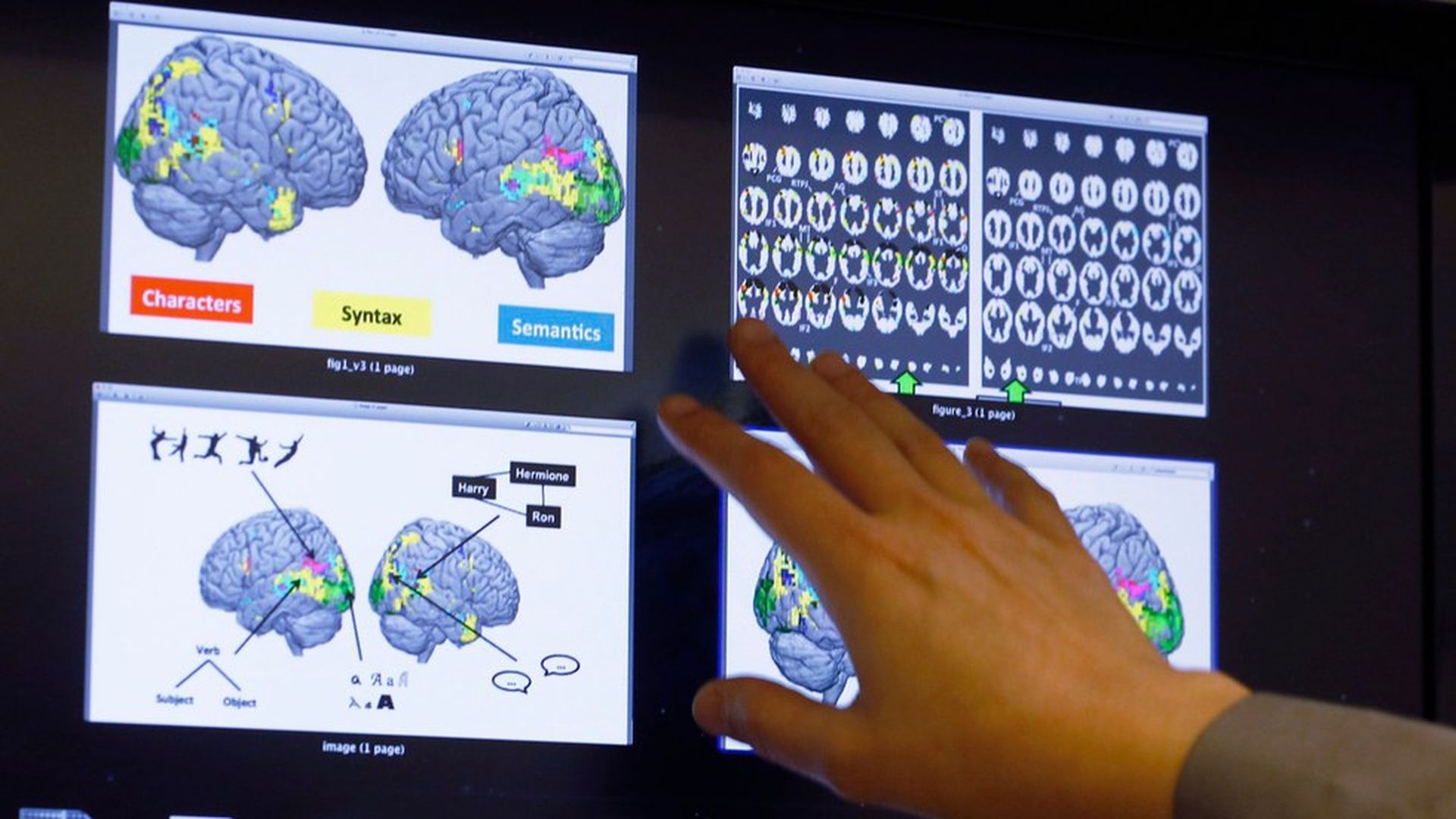 Scientists are beginning to utilize human genome databases to examine the biological and evolutionary roots of mental illnesses, according to Nature.
The big question: How did mental illness arise and develop — and what causes it to persist? Psychiatric disorders can involve hundreds or thousands of genes and mutations, writes Sara Reardon. Vast repositories of human genetic information are now allowing researchers to make inferences about the development and spread of mental illness throughout history.
Some of the most interesting findings so far:
Schizophrenia, which often manifests with hallucinations and jumbled speech, is tied to parts of the brain used for speech — so "the ability to speak could have outweighed the small, but unavoidable risk that the genes involved in language could malfunction and result in schizophrenia in a small percentage of the population."
People who live in colder European regions are a bit more likely to develop schizophrenia, making it possible that cold-weather adaptability and schizophrenia are linked genetically. "If genes that helped people tolerate cold were located close to variants that promote schizophrenia in the genome, then the latter could have been inadvertently carried along during evolution as a "fellow traveller".
Researchers also looked at the regulation of genes in early humans and Neanderthals. For example, early humans may have expressed a gene associated with language ability more than Neanderthals even though both had the gene. The extent of mental illness amongst Neanderthals — if it even existed at all — is unknown, but this difference in gene expression could be vital to understanding its origins.
Go deeper