Scaramucci tags Reince in tweet about contacting FBI on leaks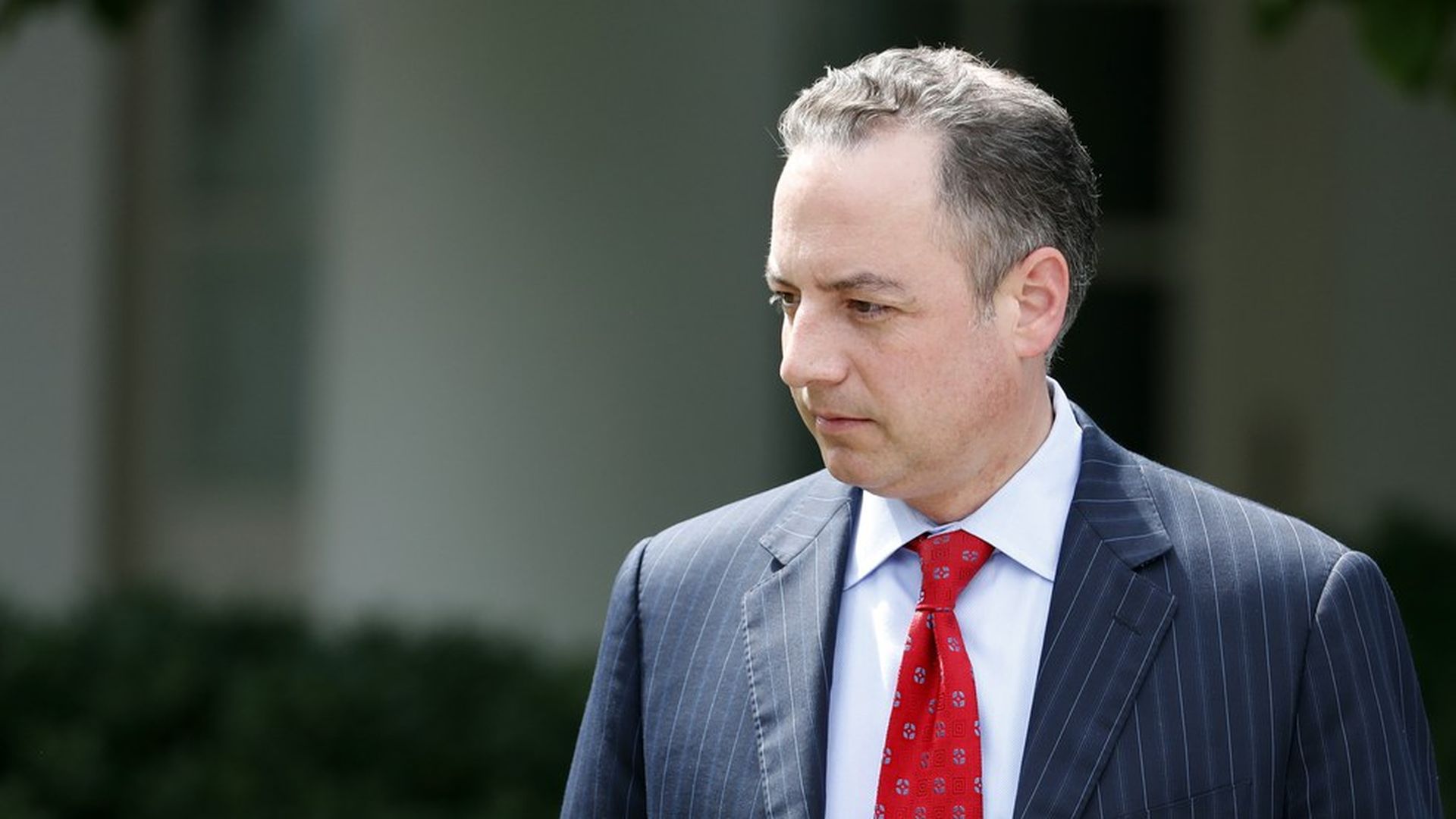 Minutes after Politico reported that new White House Communications Director Anthony Scaramucci stands to profit from his stake in his investment firm while in the West Wing, based on previously undisclosed financial disclosure forms, Scaramucci tweeted:
"In light of the leak of my financial disclosure info which is a felony. I will be contacting @FB and the @TheJusticeDept #Swamp @Reince45..."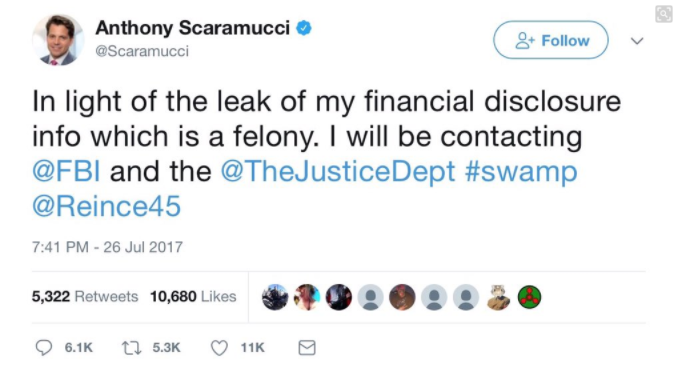 Per the New Yorker's Ryan Lizza: "In case there's any ambiguity in his tweet I can confirm that Scaramucci wants the FBI to investigate Reince for leaking."
Scaramucci's tweet was subsequently deleted, and he tweeted a follow-up in response to an earlier version of this story, calling it "Wrong!":
Our thought bubble: It appears that Trump is deploying Scaramucci to rip the band aid off with Priebus. He has been fed up with his chief of staff for a while and has totally empowered his new communications director. Remember, shortly before this all happened, Scaramucci was having dinner with Trump, Sean Hannity and Bill Shine. Priebus wasn't at the table.
Minutes after Scaramucci's tweet, the Department of Justice issued a statement reiterating that leakers will be investigated, and even jailed:
Worth noting: financial disclosure forms aren't classified.
Behind the scenes, per the Washington Post's Philip Rucker: "Some in White House are trying to build a case that Priebus is a leaker — 'a diagram' charting leaks, per senior official — to show Trump."
Editor's note: This post has been updated to include Scaramucci's deleted tweet, his tweet calling the initial story "Wrong!" and a headline change.
Go deeper