Saudi crown prince consolidates power after round of arrests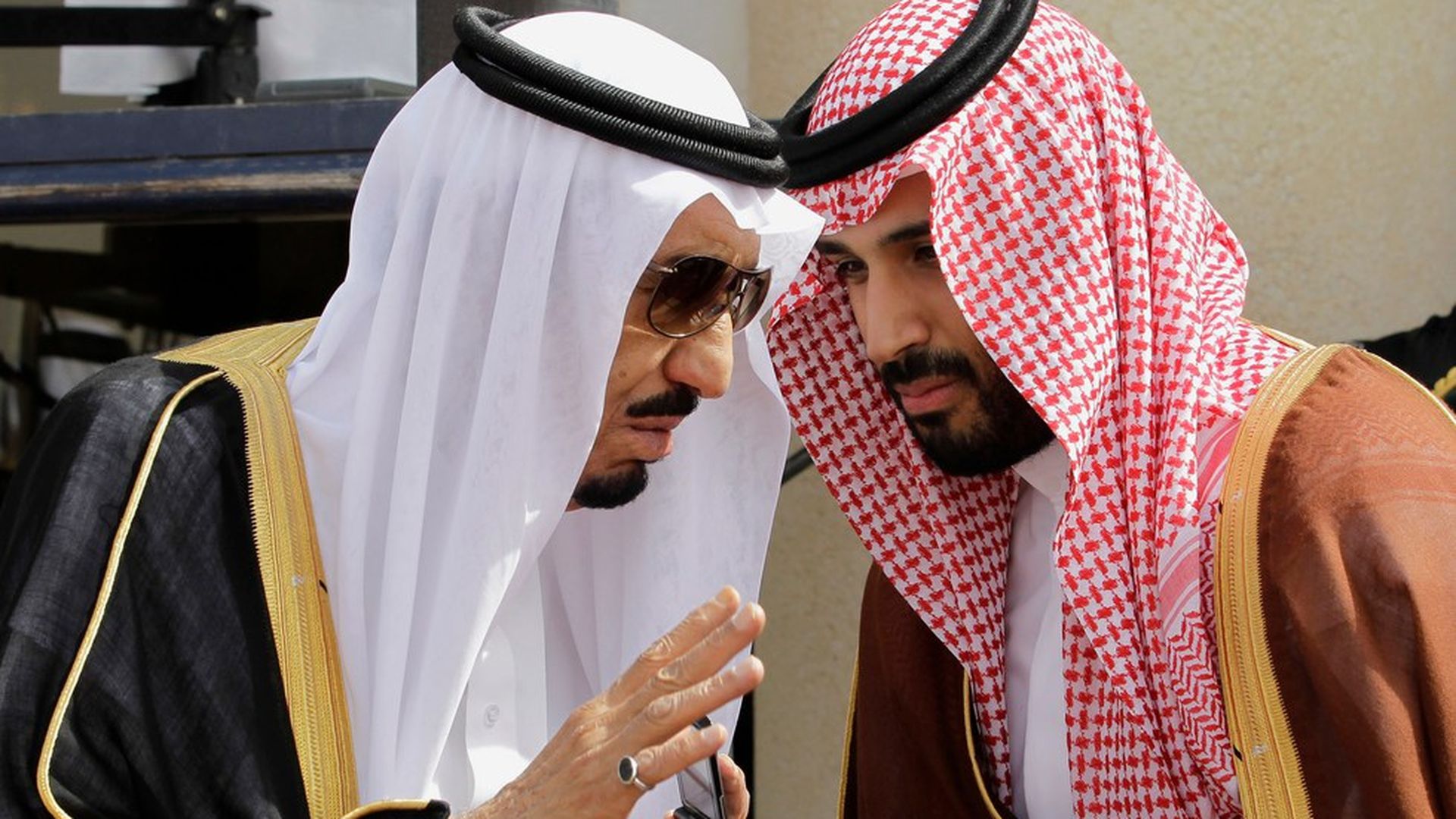 Saudi Arabia's crown prince, Mohammed bin Salman, ordered the arrests of dozens of influential people, including 11 of his royal cousins and Prince Alwaleed bin Talal — the billionaire Saudi investor in Apple, Twitter and the Four Seasons.
The big picture: His move, "presented as a crackdown on corruption," appears to be "the most sweeping transformation in the kingdom's governance for more than eight decades," NYT's David Kirkpatrick reports.
But, but, but: "Crown Prince Mohammed's haste ... may now come at a price, because the lack of transparency or due process surrounding the anticorruption crackdown is sure to unnerve the same private investors he hopes to attract — including through a planned stock offering of the huge state oil company, Aramco."
Inside the shakeup, via the Times:
"With the new detentions, Crown Prince Mohammed ... now appears to have established control over all three Saudi security services — the military, internal security services and national guard."
"Apolitical scholars who used to speak freely in cafes now look nervously over their shoulders, as Crown Prince Mohammed has achieved a degree of dominance that no ruler has attained for generations."
"It is the coup de grâce of the old system," Chas W. Freeman, a former United States ambassador, told the Times. "Gone. All power has now been concentrated in the hands of Mohammad bin Salman."
One more thing: A helicopter carrying Prince Mansur bin Muqrin, the deputy governor of a Saudi province bordering Yemen, crashed Sunday, and he was killed with other officials on board, the Times reports. The incident is apparently unrelated to the weekend's arrests, and the cause of the crash has not yet been reported.
Go deeper: Ritz roundup in Riyadh
Go deeper