Saudi Arabia denies detaining Lebanese PM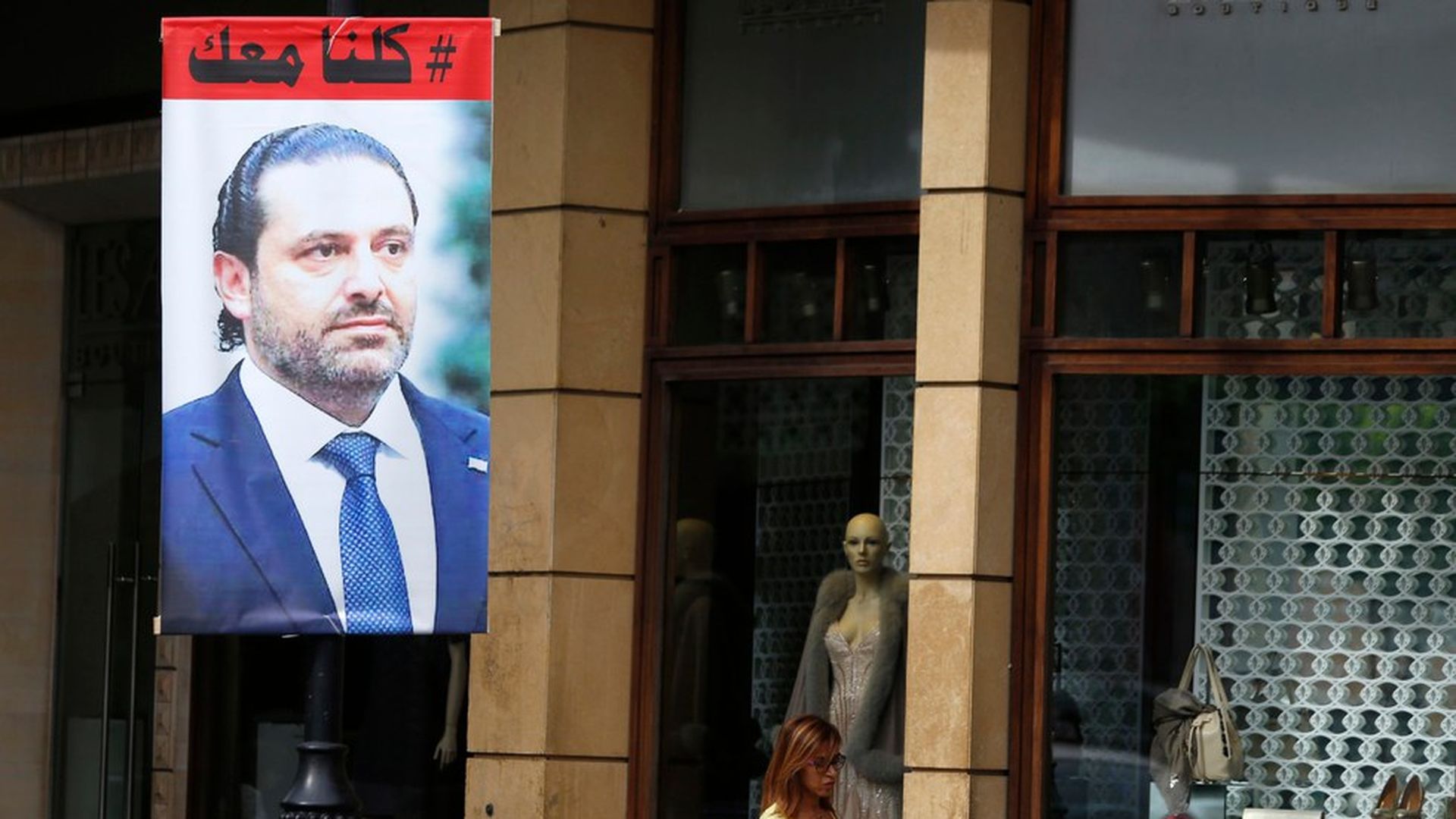 The Saudi foreign minister has branded accusations that Saudi Arabia is detaining Lebanese Prime Minister Saad Hariri as "rejected and baseless" and added that Hezbollah should "respect Lebanon's sovereignty," per the AP. Hariri unexpectedly resigned while in Riyadh nearly two weeks ago.
What's happening: The denial comes one day after Lebanese President Michel Aoun publicly accused Saudi Arabia of detaining Hariri — and just minutes after Hariri accepted an invitation to visit France from Emmanuel Macron. The ever-murkier situation is a part of a deepening shadow power struggle between Saudi Arabia and Iran for proxy control over the Middle East.
Go deeper