Sarah Sanders steps in for Spicer's Friday briefing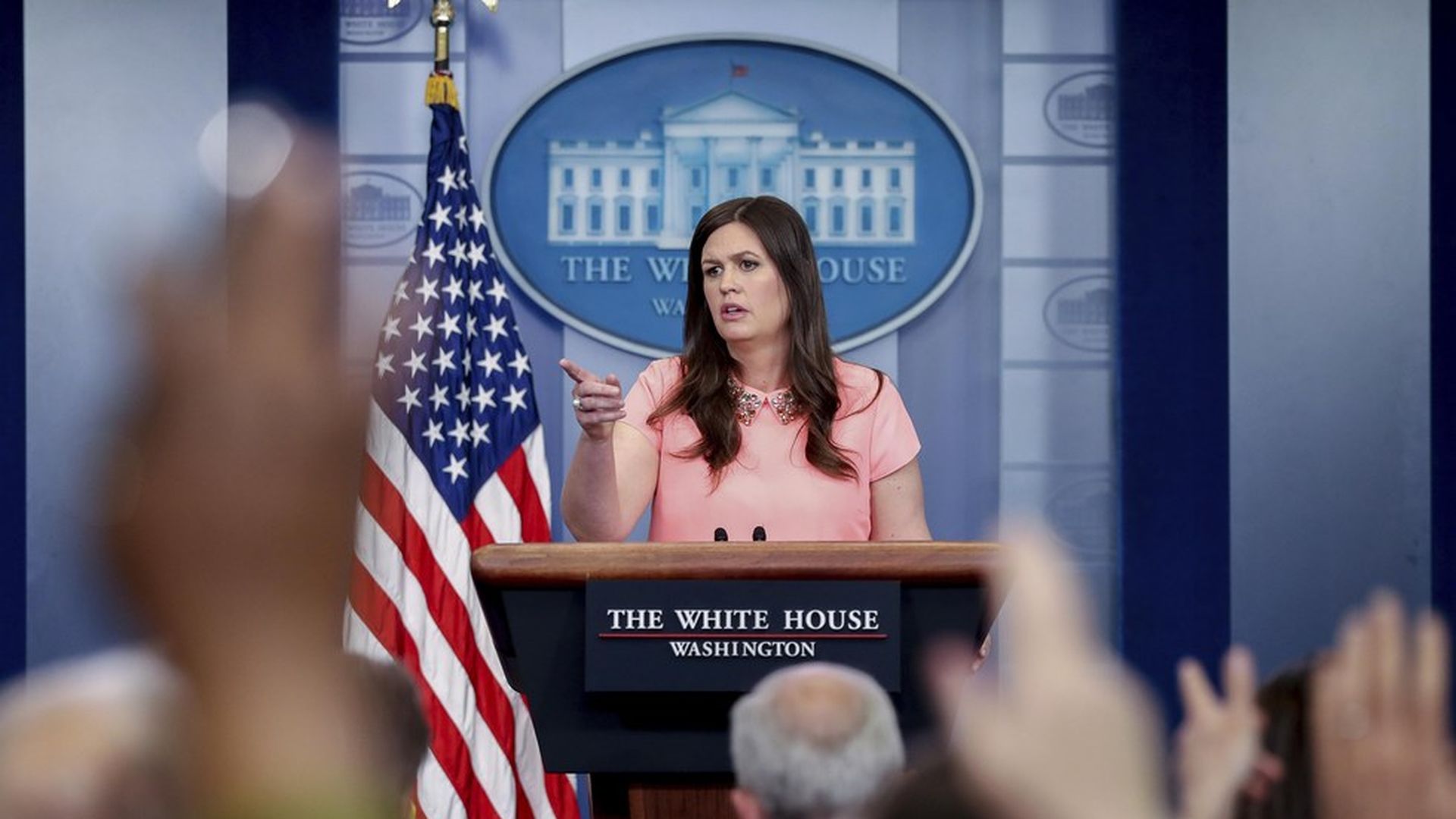 Deputy Press Secretary Sarah Sanders stepped in for Sean Spicer again today, who is on Navy duty. The takeaways:
Getting AHCA through the Senate: "Never underestimate this president... This isn't a president who does things hands off," said Sanders. "I expect him to be fully engaged on the Senate side."
On Senate waiting for CBO score: "I know the gospel pretty well and I would say the CBO score is not the gospel."
Trump's legacy: "The president wants to be remembered as the person who got rid of Obamacare and put in a replacement that works for the people."
On Trump praising Australia's health care: "I think he was simply being complimentary of the prime minister... but what works in Australia may not work in the US."
Spending bill: Trump signed the spending bill "during the last hour."
On Trump's trip to Bedminster, NJ: "Staying in New York would have caused much greater disruption and much greater cost to taxpayers than staying in NJ... The president is the president no matter where he goes. He doesn't get to control the costs that go with that."
Will Trump subpoena Susan Rice to testify? "I think thats a question for Congress, but I do think it's very sad she has chosen not be cooperative in this process."
French election: "The president will work with whoever the people of France decide to elect."
Cinco de Mayo shout out: "It's Cinco de Mayo, a great opportunity to celebrate the contributions of Mexicans and Mexican-Americans."
Go deeper