Sarah Sanders replaces Sean Spicer as press secretary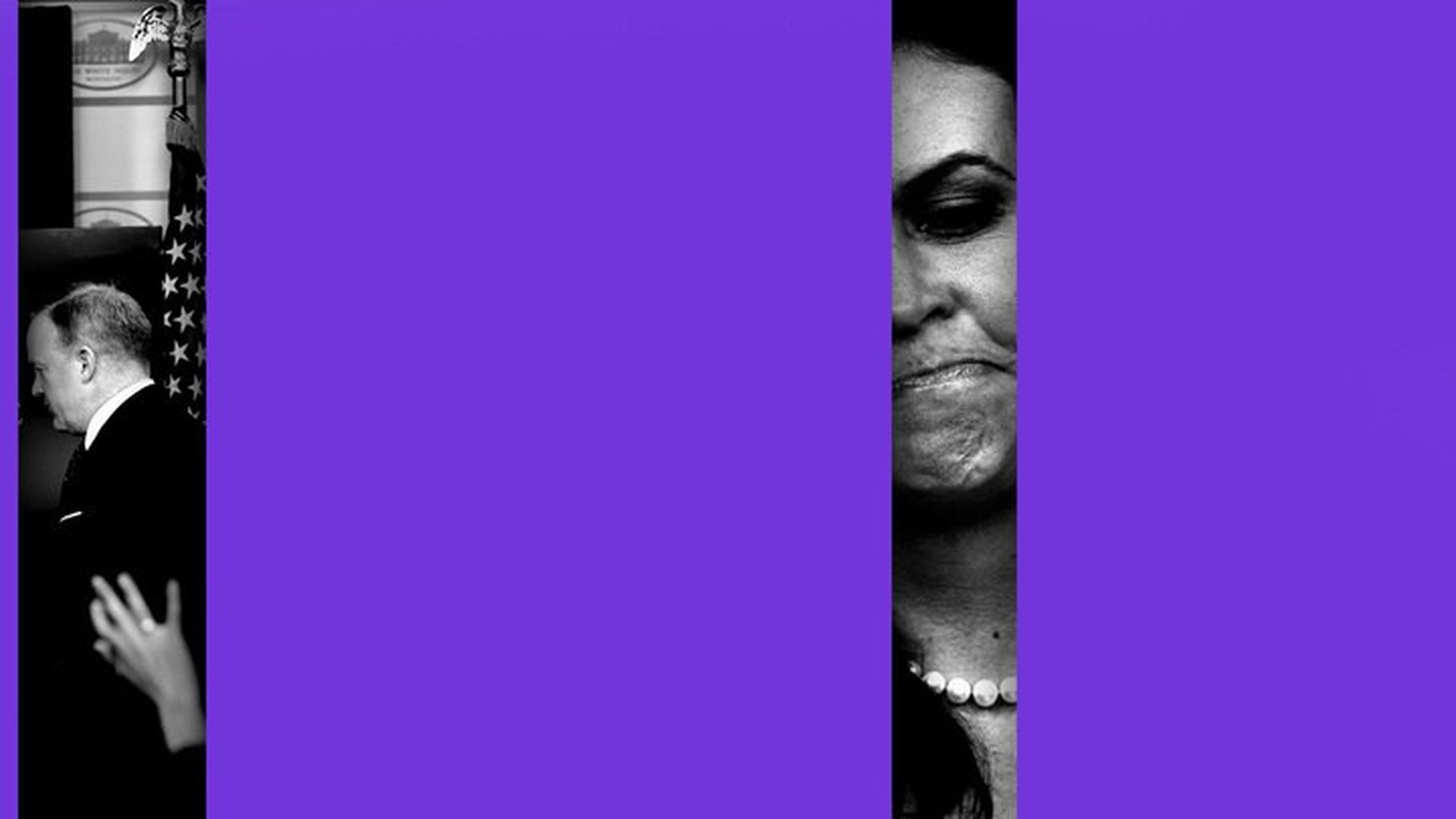 Deputy Press Secretary Sarah Sanders briefed reporters on-camera (for the first time in 22 days) following Sean Spicer's resignation from the White House. Sanders then brought Anthony Scaramucci, the newly appointed WH Communications Director, up to the podium, where he announced that Sanders will replace Spicer moving forward. "The president loves Sarah. He think she's doing a phenomenal job," said Scaramucci.
Highlights from Friday's on-camera briefing:
Anthony Scaramucci
Spicer's resignation: "Sean is a true American Patriot...I love the guy, and I wish him well. I hope he goes on to make a tremendous amount of money."
On rumored tension with Reince Priebus: "I don't have any friction with Reince... we are a little bit like brothers... we rough each other up once in a while... I have no problem reporting to him."
On friction with Bannon: "I have a huge enormous amount of respect for him... He's got a strong personality. I have a strong personality...I want to keep my ego low and work with Steve Bannon as much as I can."
WH infighting: "If we have a little bit of friction inside the WH... it's OK, we can deal with that, I'm a business person, I'm used to that."
Trump's performance as POTUS: "I think he's got some of the best political insights in the world, probably in history." He later added, "He's a winner. We're going to do a lot of winning."
On Trump's claim of 2-3 million fraudulent votes: "If the president said it, there's probably some level of truth to it."
Most repeated line: "I love the president."
Sarah Sanders
How is Spicer feeling? "He understood that the president wanted to bring in new people... and he thought it would be best for the team to start with a totally clean slate... he's served the president loyally and admirably."
Trump pardons: "The president retains pardon authority as any other president would, but has no plans."
Does Trump have confidence in Mueller? "I don't have any reason to see otherwise."
Go deeper