Sanders: Trump did "more for bipartisanship in 8 days" than Obama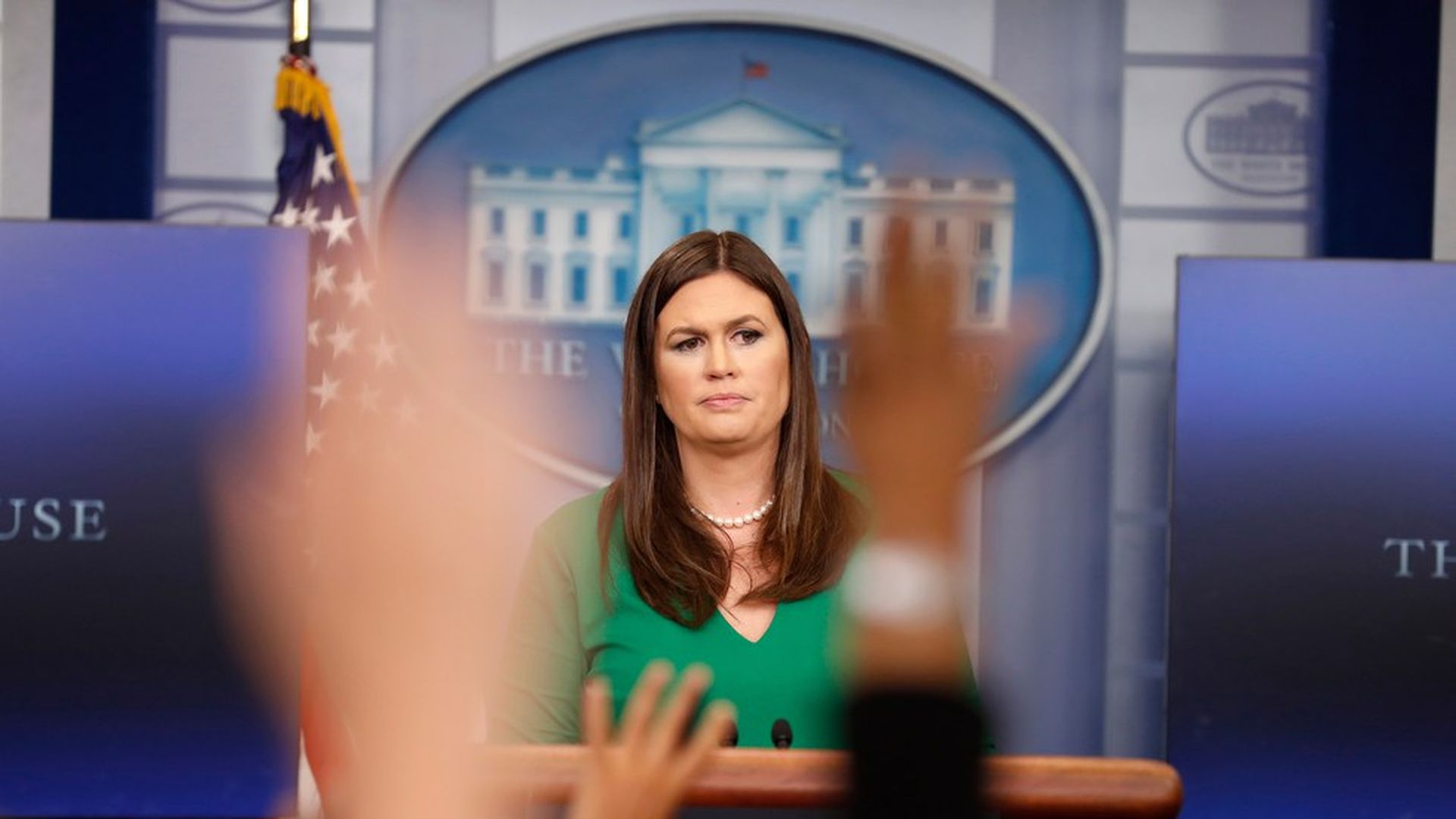 Sarah Sanders confirmed Wednesday that President Trump is hosting Democratic leaders Chuck Schumer and Nancy Pelosi for dinner tonight, and added that Trump wants to work with "all members of Congress" on tax reform and other legislation if it will help advance his agenda. "This president has done more for bipartisanship in the last 8 days than Obama did in the last 8 years," she said. "I'm basing that on the fact that he's actually willing to sit down with members of the opposite party, something President Obama rarely did."
As for why Trump didn't invite Speaker Paul Ryan and Mitch McConnell to the dinner? Sanders said, "You've got the leader of the Republican Party sitting at the table... anybody who thinks the Republican viewpoint isn't being represented is completely misunderstanding that the president is the leader of the Republican Party."
Other highlights:
On Bernie Sanders' single payer health bill: Sanders called the measure a "horrible idea" noting, "America doesn't support it or Bernie Sanders would be sitting in the Oval Office right now."
Resolution from Congress condemning hate groups, such as the KKK, neo-Nazis, and white supremacists: Trump will "absolutely" sign it.
On Trump's meeting with Sen. Tim Scott (currently the only black Republican senator): "It was a very productive meeting that both the president and [Scott] wanted to have," said Sanders. She confirmed that they discussed Trump's controversial response to Charlottesville, but mainly focused solutions moving forward, and bringing people together, not about division in the country.
Should Comey be prosecuted? Sanders said Comey passing his memos off to his friend "violates federal law" ... "facts of the case are very clear."
On ESPN host Jemele Hill calling Trump a white supremacist: Sanders said her comments were "outrageous" and "a fireable offense."
Go deeper