Sanders couldn't say whether Trump has confidence in Priebus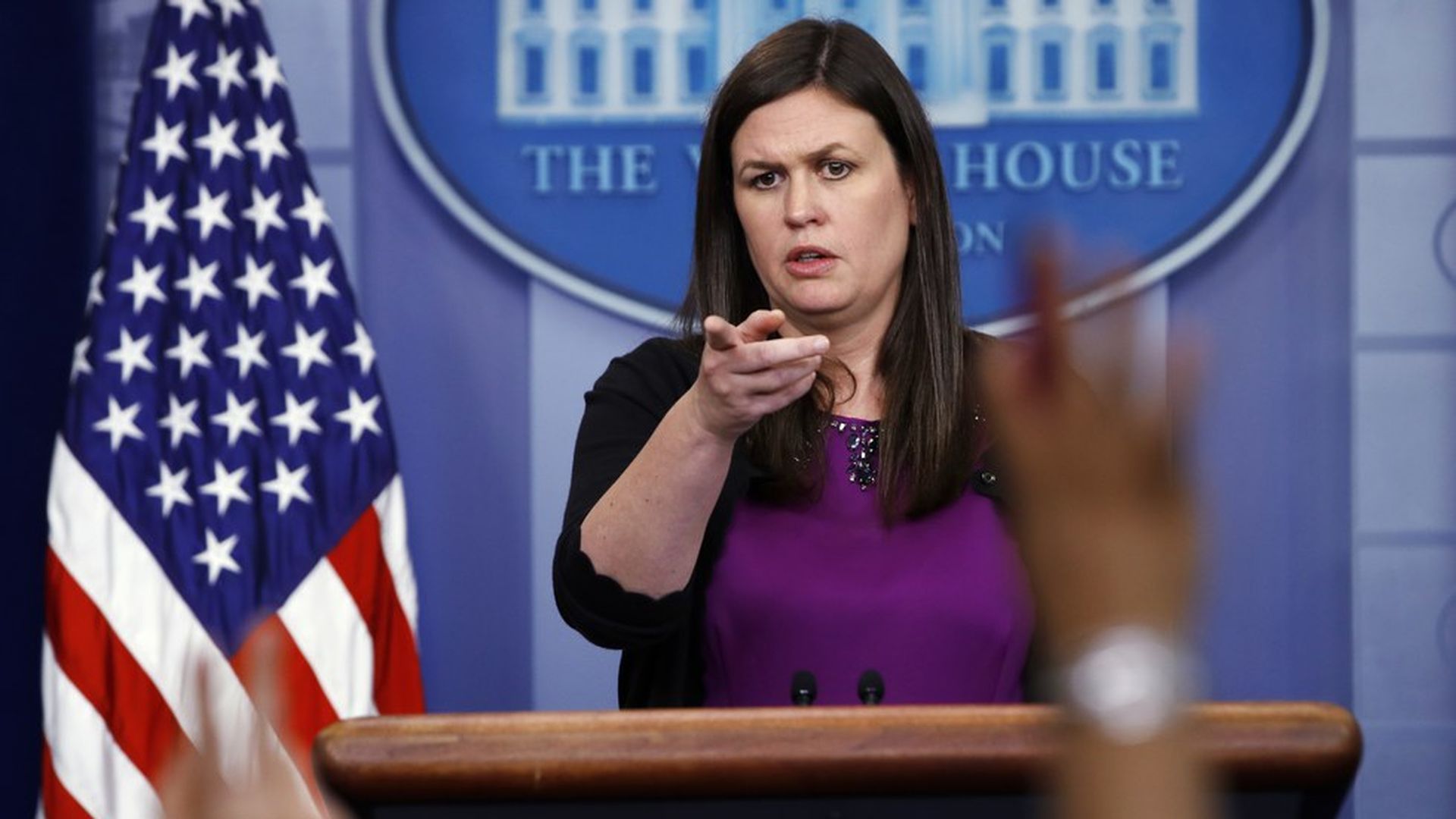 Press Secretary Sarah Sanders faced a series of questions about the reported tense relationship between Trump's new White House Communications Director, Anthony Scaramucci, and Chief of Staff Reince Priebus during Thursday's WH briefing. Her response? "I think the President as always enjoys healthy competition and conversation."
She later dodged questions on whether Trump still has confidence in Priebus, given the president's reported disappointment with his inaction, and instead stated that the Trump WH is one that "has a lot of different perspectives because the president hires the very best people." And as for Scaramucci's suggestion on firing those responsible for the leaks coming out of the White House? "I'm not going to comment on Anthony's suggestion. I'll let him speak for himself," she said.
Other highlights from the on-camera briefing:
On implementation of Trump's ban on transgender people serving in the military: The WH still has to work with the DoD "to fully implement" the president's transgender policy, "and do so in a lawful manner." Sanders added that there is currently "no specific timeline" for when the policy change will be rolled out.
Health care update: "The president is looking forward to [Senate Republicans] keeping their promise tonight." She also said that the president wants them to replace the ACA with a "freedom" health care bill.
On Sessions' thoughts about the Russia probe: "Attorney General Sessions knows better than anybody that the president and his campaign had nothing to do with Russia."
Russia sanctions bill: Sanders said the WH has to see the final language before Trump decides whether to veto it or not.
On Trump "stepping on his own message" on Twitter: "I think the President's aware that he can walk and chew gum at the same time."
One fun Sanders quote: "No, I cannot confirm whether or not Sean Spicer will be on 'Dancing With the Stars' upon leaving the white House."
Go deeper